He decides to take his blind and autistic brother to the end-of-year party: he has no one to go with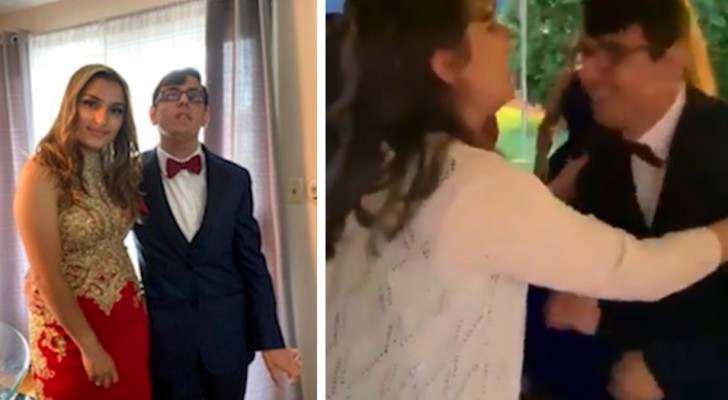 Advertisement
The end-of-year parties or, as American tradition teaches us, the "end-of-year proms", are symbolic ceremonies in which children have fun after finally completing a long course of study. When it comes to the so-called "prom", every student expects to be invited to the prom, but as we all know not everyone has this luck. Still, this event should be accessible and fun for everyone, don't you think? This is why Brianna Colon invited her twin brother, Carlos Colon, to the dance: the young man has been blind from birth and also has autism, but that doesn't mean he doesn't love to have fun! Carlos had no one to accompany him to the prom, so his sister, Brianna, offered. At the end of the evening everyone was delighted and Carlos had danced, having fun as never before: a real wave of positivity!
via Boston 25news
Advertisement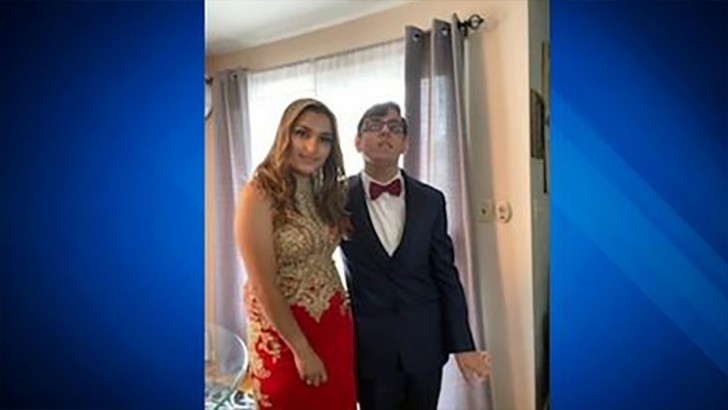 Brianna and Carlos are very close, partly because they are twins, partly because it is natural to have a close relationship with your brother or sister. The two were born prematurely and, as their mother Jomay Colon recalls, they were both sick and weighed very little: it's a miracle that both are alive and well. While Brianna recovered and grew strong, Carlos suffered major damage: shortly after his birth he went blind and had internal bleeding, localized in the brain. We can easily imagine, therefore, how his life underwent a traumatic and painful change right away. All this, however, did not stop him from having enormous fun during the big event. You just have to watch this short video to understand that the boy had a wonderful evening and also his sister and their friends along with them.
Advertisement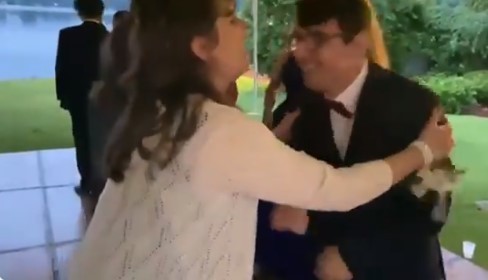 Too often, the needs of people with disabilities are not taken very much into consideration by society - a choice that affects the psyche of kids like Carlos very badly, and which also affects their relatives. Sometimes, however, it takes very little to include everyone and this little story is the proof!
Advertisement