A landlord changes the lock and throws the tenant's belongings out on the street: he's fined by the courts
If you are an apartment renter, stay away from this homeowner who has caused a lot of talk in the local news in the city of Sheffield, UK. Not only was this landlord perhaps a little too cruel towards the tenant who lived in his apartment, but he also had the audacity to throw all the man's belongings out in front of the house for failure to pay his rent. An incredible case that rightfully ended up in court.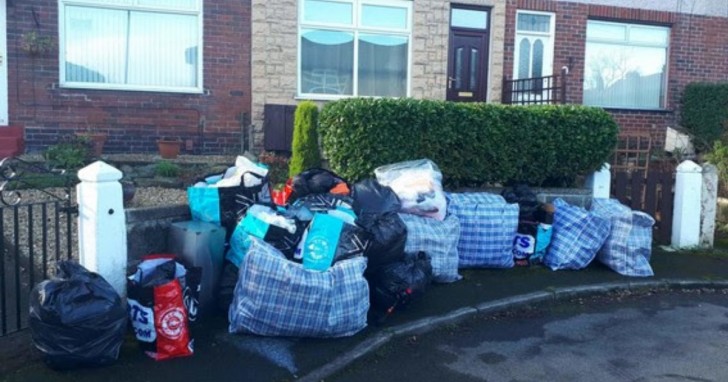 When Antanas Danilevicius returned home after a long day of work, he found the entrance to his house in complete disarray: there was a lot of garbage in front of the door, which turned out to be his personal belongings. In that heap there was absolutely everything, including his son's toys, his clothes, his TV, his clock and all their bedding, including sheets and blankets of all kinds. But that wasn't the end of it.
When he tred to open the door, Antanas discovered that someone had also changed the door lock to the house: they had practically evicted him without any warning and in a very cruel way!
It was his landlord Antanas Klibavicius, a 40-year-old man from Sheffield, who complained that his tenant still had to pay his monthly rent and was far behind on his payments. Too bad, however, that Mr Klibavicius's "do-it-yourself" eviction ended up in court, so much so that Sheffield city council itself fined the owner £416 for illegal deprivation of occupation; this is because, under British law, a court must first give the landlord an official permit in order to then be able to evict a tenant and, although non-payment of rent may be a more than valid reason for eviction, homeowners must follow a strict legal procedure before moving on to take eviction action.
In addition to the fine set by the city council, Antanas Klibavicius will also have to pay £650 in compensation to Mr Danilevicius and £1,283 for all court costs to come.
In a nutshell, this landlord passed quickly from the frying pan ... into the fire!