In this village half of the houses are holiday rentals: after the summer, only one local resident remains
When we go to small villages by the sea in hte summer or to the mountains to spend our holidays in a cool and relaxing way, we don't realize how much we are helping that small mountain or seaside community to support its economy, to lend a hand to the inhabitants who wait all year for the arrival of tourism and the summer to conclude some business that will support them economically throughout the remaining months ...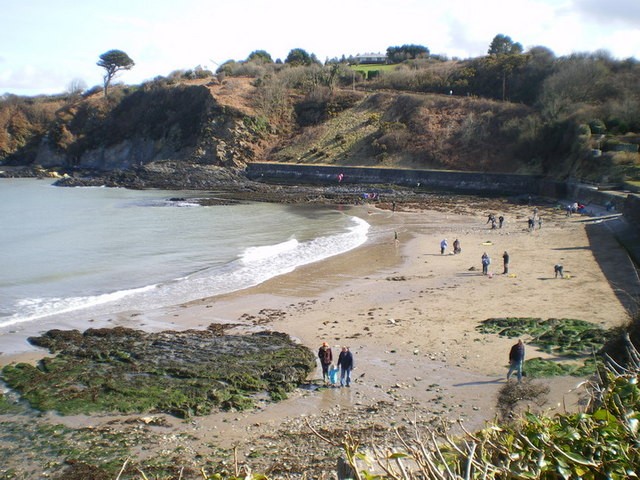 In short, if we spend our holidays in a small but picturesque village, we are intrinsically doing a good job. But after the holiday period, who stays in those small villages as cute as they are tiny? Very few people, most likely. Just think that there is a picturesque seaside village called Cwm-yr-Eglwys, on the Welsh coast of Pembrokeshire, which for some years has been a summer destination for many holidaymakers living further inland. Every year in the hottest season, the small beaches of Cwm fill up with tourists, visitors or renters; there are even some families who have bought old seaside houses at exorbitant prices, have modernized them and spend a few months a year there.
But then with the arrival of September, the small Welsh village empties and literally only three people remain: the couple comprized of Elizabeth and Harry Broughton, who have taken up residence there since 1968 but are from Lancashire, and Norman Thomas, the only native resident who still lives in Cwm-yr-Eglwys and is fluent in Welsh, a form of native language that over the decades has been increasingly supplanted by British English.
Norman, the only native who still resides there all year, said: "After the summer, there are only three houses occupied in all, and I'm still the only native. For example, in winter everything is like this dark and cold, there is hardly anyone. On the street, you could practically drive with your eyes closed, since nobody passed through and nobody crosses the road!"
Norman says that years before this was not the case in that village; people lived on agriculture, there were many working farms, and many people found work taking care of the cows on their farms, producing local milk and cheeses; now, on the other hand, it seems that the older generation has almost completely disappeared, while the young people have left this pristine place and moved to the cities. All that remains is the noise of tourists and vacationers who come in the summer to occupy the apartments that have mostly become holiday homes. During the remaining months of the year, they are completely empty.
The story of Norman Thomas, the only native resident of the village of Cwm-yr-Eglwys, reminds us how important it is not to forget that the phenomenon of depopulation in small villages is more widespread than it might seem; perhaps it's not enough to spend a little time and money there for only about three months a year, but to try to give value to these forgotten places every day of the year!