An American woman buys a house in Sicily for 1 euro and ends up buying three more for her children
The phenomenon of the depopulation of small provincial villages and the move towards large metropolitan centres where there is work and many more life opportunities has been in progress for many years already. The consequence of this process is unfortunately the exponential growth of the number of small municipalities that were once rich in inhabitants and teeming with history and tradition, and which are now increasingly turning into ghost towns. How can you repopulate these inhabited centers rich in the past?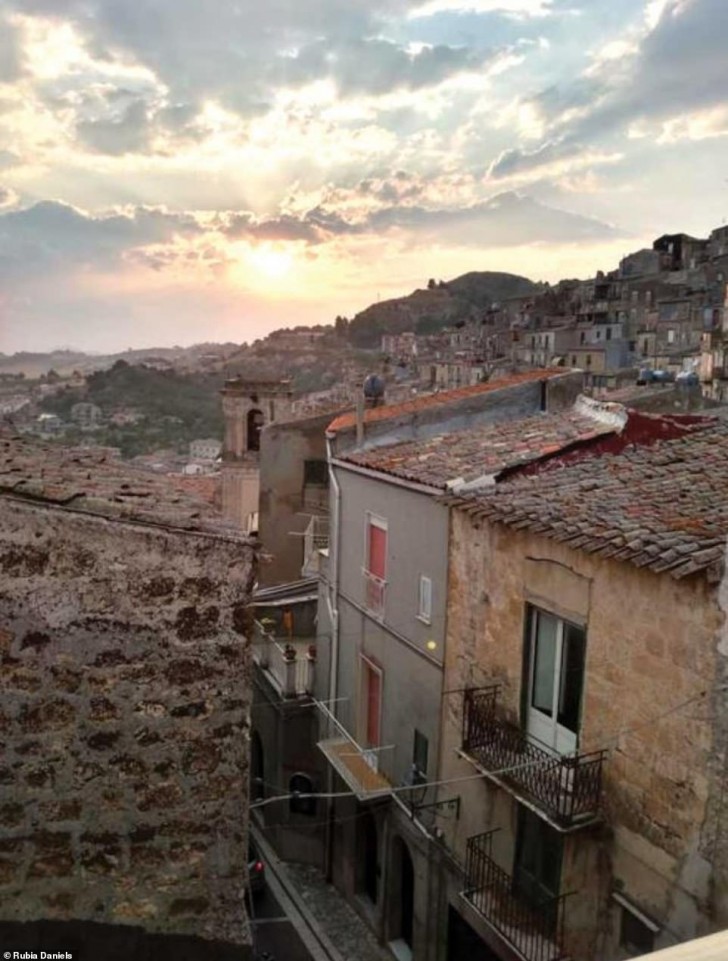 The phenomenon of repopulation starts from Italy, a country rich in villages and towns that are increasingly losing their identity in favor of migration to the large cities of the North. The brilliant idea they had in one of the villages of Southern Italy was immediately taken up by the American entrepreneur Rubia Daniels, who fell in love with the ancient houses and alleys of the town of Mussomeli, a few kilometers from Caltanissetta, in Sicily.
The woman had read that in this particular Sicilian village they were selling abandoned houses for only 1 euro, and this made her very curious: she knew that she had to make the trip to Italy to see these houses with her own eyes and understand if it was possilbe to buy them.
When she arrived in Mussomeli, a medieval village that offers tourists Byzantine caves and a medieval castle with a spectacular view of the valley below, Rubia Daniels immediately fell in love with one of the houses for sale; she knew, however, that the price of 1 euro was symbolic because the house was very old and dilapidated and certainly had to be renovated.
Rubia has in fact warned all foreigners who are interested in buying an Italian house for 1 euro, far from the daily grind of the metropolis that the total prices in the end are increasingly expensive: "If you sell me a house for one euro, I know from that the total cost will be much higher, as I will probably have to factor in the renovation."
Rubia Daniels didn't lose heart, and bought the house of her dreams in the Sicilian town that had stolen her heart; she found herself so at ease in the placid town of Mussomeli that she even convinced her three children, one by one, to buy more houses, always at the symbolic price of 1 euro: "Anyone who buys a house in Mussomeli must renovate it within three years, otherwise he risks losing his deposit, which is reportedly around €5,000, which is over $6,000. My children were all very excited about the purchases and have different dreams and aspirations for these homes in the future. My youngest son is planning to open a Brazilian coffee shop right in Mussomeli!"
But why did this American businesswoman decide to leave the frenzy of the American city she was used to to live in an unknown and depopulated village in sunny and beautiful Sicily? Rubia Daniels has no doubts: "Overall the locals were very welcoming. They made it really easy to move to the village and pursue our dreams. Mussomeli is becoming a multicultural place with people from all over the world. Mussomeli is synonymous with socializing, it's at a much slower place than big cities because here we don't talk about money or economics. It was a fantastic experience that I recommend to everyone! "
Ready to pack your bags and move to the beautiful medieval village of Mussomeli? Let's help repopulate these towns rich in history and traditions, true happiness lies far from the contemporary frenzy!