"He immediately fell in love with my daughter": the bond of affection between a child and her stepfather in a touching image
Who said that a family must necessarily be made up of members who are related to each other by biological ties? A family nucleus charged with the same affection and the same love can also form between people who have no common kinship, and why not, even with your faithful pet. Simply put, where there is a house in which love reigns, there is a perfect family in their own way. Precious life values that mother Karisa Smith wanted to make public following her experience with her daughter and her stepfather.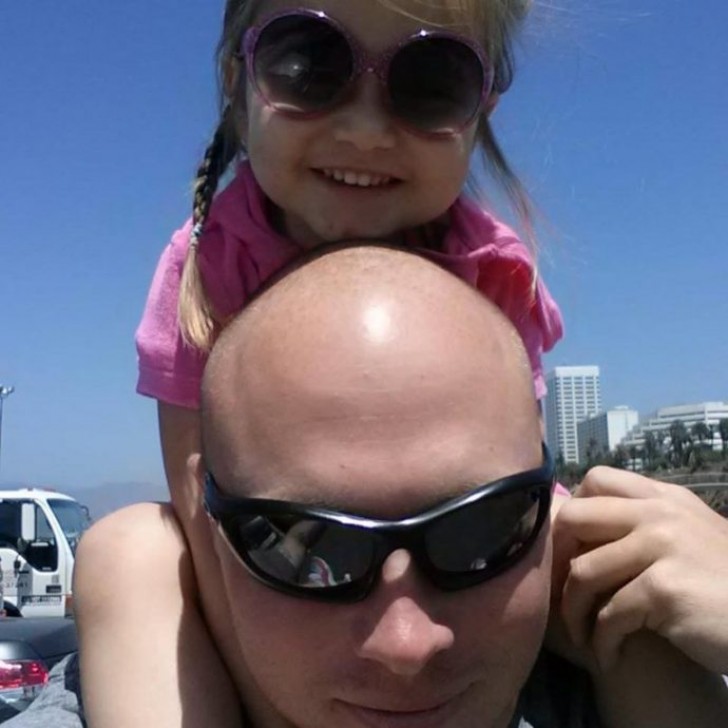 When Karisa met her new partner, she had already had a 9 month old baby girl from a previous relationship which had ended; obviously, the woman's new partner would have to earn the little girl's trust over time, since he wasn't her biological father. Yet, against all odds, Karisa's daughter and her stepfather immediately got along, so much so that she now simply calls him "dad".
These are the words that Karisa Smith used to tell about her experience of total love in her family: "They are not related by any biological relationship, but they are like father and daughter. My new husband goes out of his way to take care of my daughter a if she were his own. Whenever she needs him, he's there for her, always."
Now that Karisa Smith's little girl has reached the age of 3, Mom lets us know that the relationship between her and her stepfather is more radiant and happy than ever!
The little girl follows her new dad in everything he does, even when he has to do hard training for the job he does (Karisa's husband is an American soldier); she always needs him, and he always needs her. It doesn't matter that there is no biological relationship between them and no strictly natural bond, they are a better father / daughter couple than many others.
What matters, in the words of mother Karisa, is that values such as mutual respect, affection and pure love flow within her family. Feelings that the new husband immediately felt not only for the woman, but also for her little girl who he met years earlier when she was only 9 months old.
It can be said in a certain sense that it was love at first sight: "When he fell in love with me, he immediately fell in love with my daughter too ..."
There is nothing more to say, except that we should all take an example from this extraordinary family: although there is no direct relationship between father and daughter, what matters is that love always reigns supreme. Always!