We are but grains of sand: 16 photos that show how tiny the human being is in the face of Mother Nature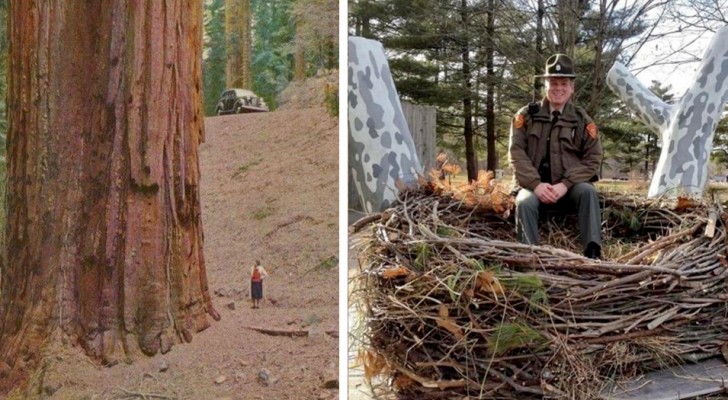 Advertisement
Although we are capable of creating great works and immortal masterpieces, sometimes we have to stop and reflect on a detail that we don't pay enough attention to, or which we think about too little: compared to some creations of Mother Nature or in front of immense masterpieces, we humans are really tiny. You just have to look around to understand how much the world is infinitely larger than us, even in size. These incredible photo will convince you that not only are we apparently insignificant in the face of the creations of Nature (and man), but that we should definitely review our priorities and see things with more ... perspective!
Admiring is believing!
Advertisement
A rock so huge that we barely even notice the human in the image!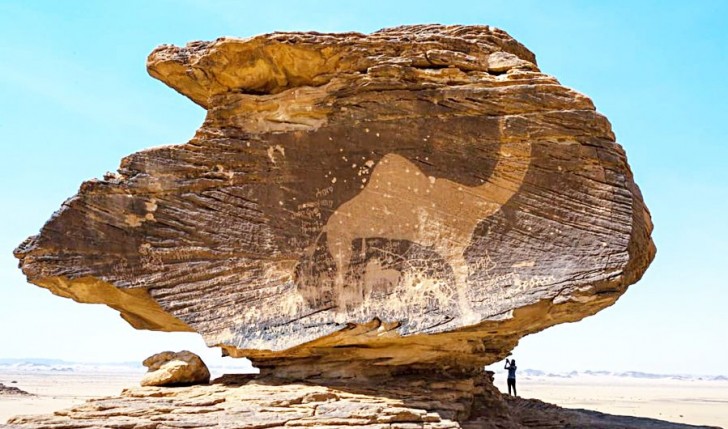 If you take a closer look, they are right down there, on the right!
Advertisement
Do you know where this is?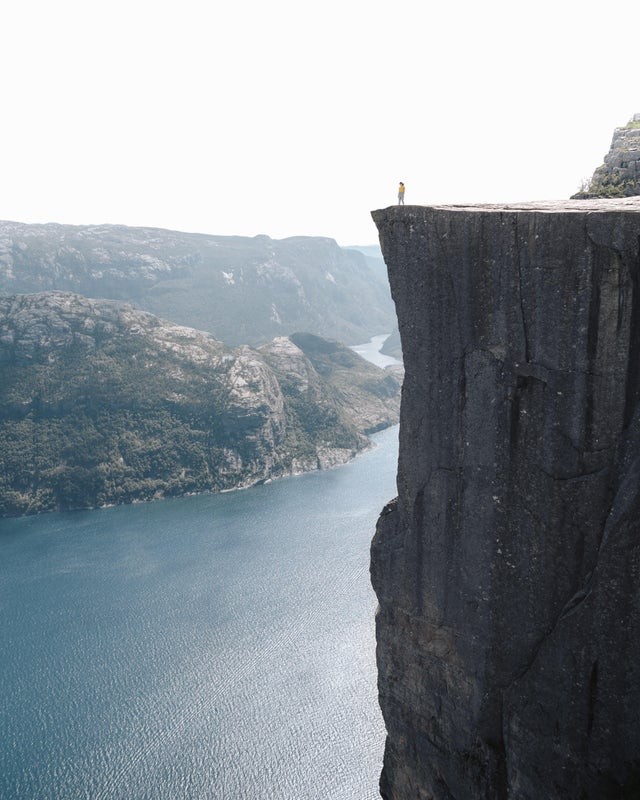 This extraordinary photo was taken from the top of Preikestolen, a 604 meter high granite cliff located in Norway!
An underground kingdom that seems straight out of a storybook ...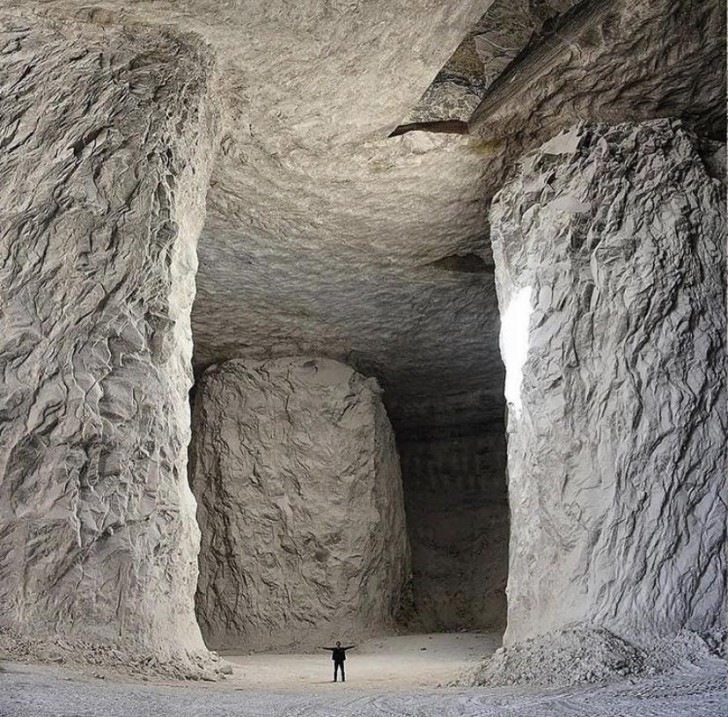 This wonderful photo was taken inside the Garmsar salt mines in Iran!
Did you know that the Clydesdales are a truly spectacular horse breed?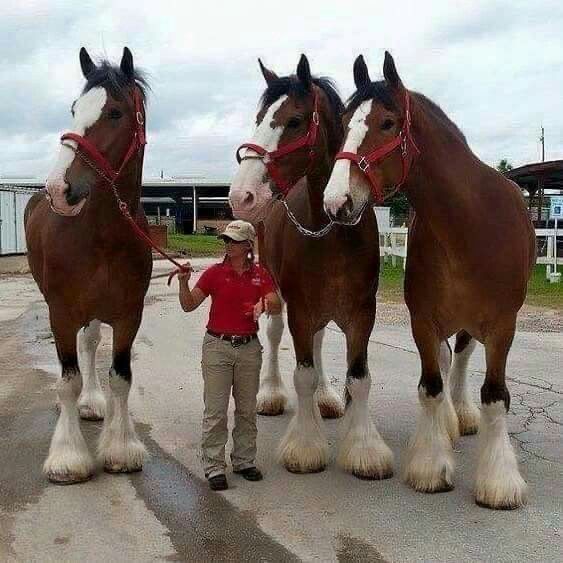 Before their grandeur, the human being ... looks tiny!
A curious tourist in front of the temple in Petra, in southern Jordan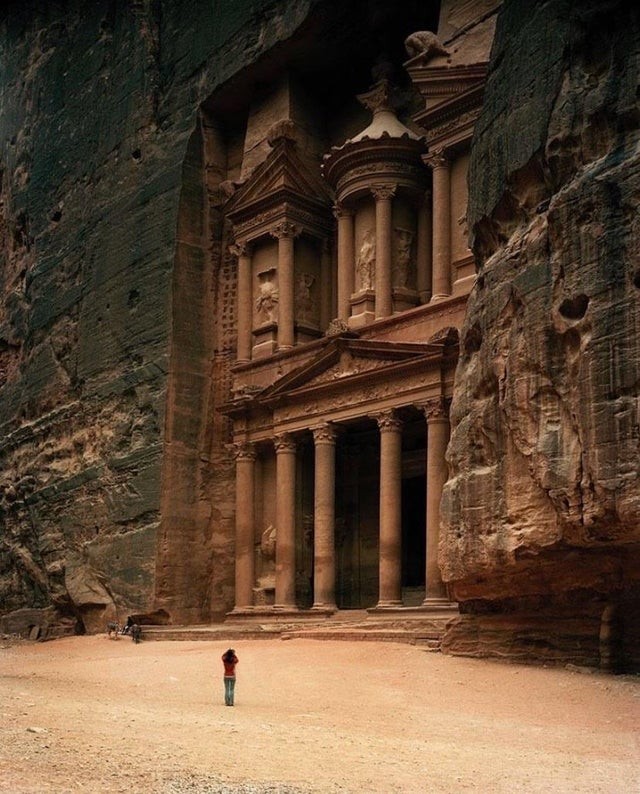 One of the Seven Wonders of the World: to leave you speechless!
Advertisement
A pyramid which is impossible not to notice...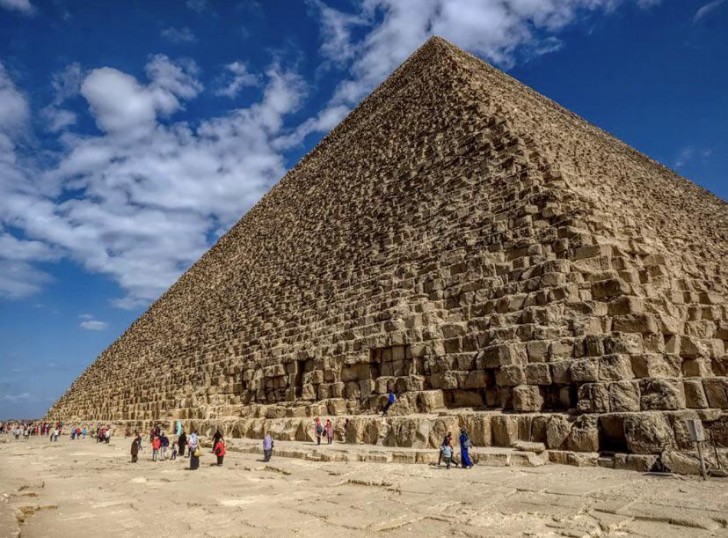 And the effect it makes up close makes us feel like grains of sand in an immense desert ...
Have you ever been curious to know what the average weight of an orangutan was?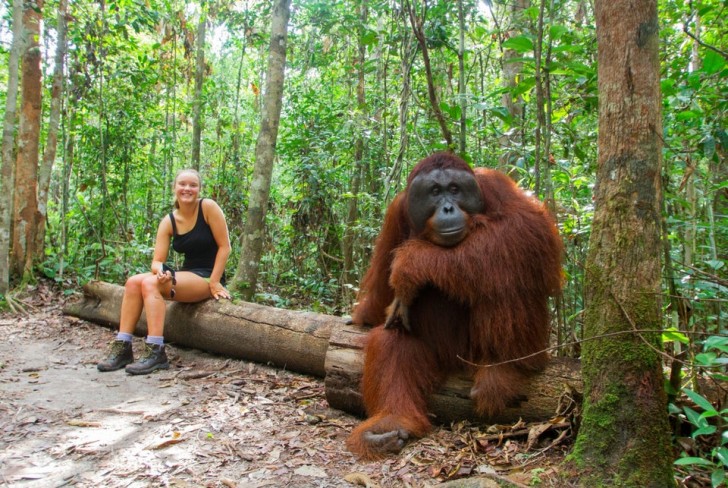 Here is a photo shot that will give you some perspective on just how big they are!
Advertisement
Don't worry, he's just taking a nap ...
How big is this giant walrus: it is almost awe-inspiring!
A ranger posing for a truly one-of-a-kind photograph ...
Do you know what that is? Well, it's the nest of a bald eagle!
Advertisement
An unforgettable shot...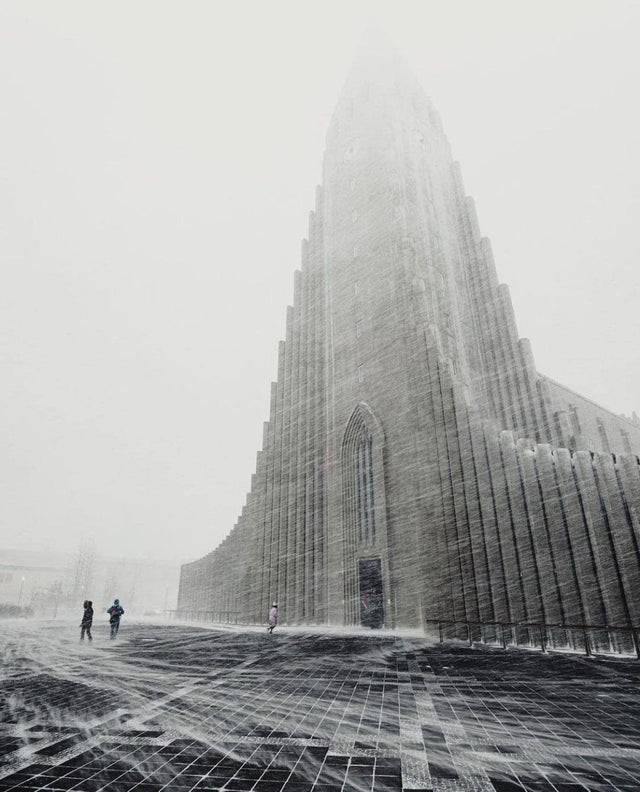 Here is the majestic grandeur of this cathedral in Iceland: simply, wow!
An view from above that makes it clear how small we can be when faced with an ancient masterpiece ...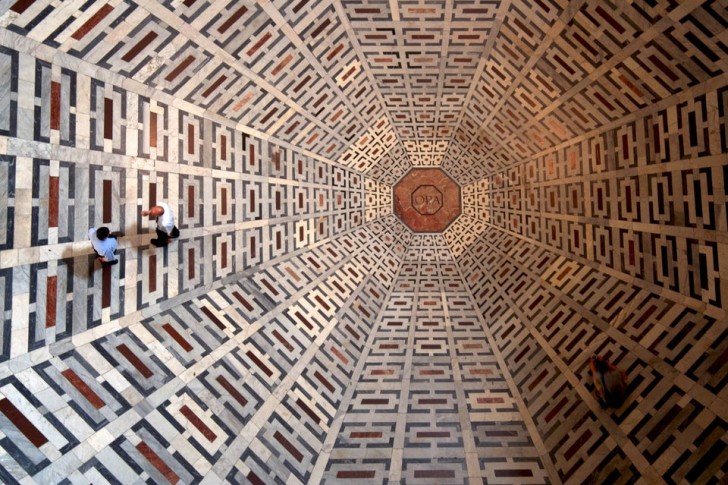 This is the marble floor inside the Florence Cathedral!
Advertisement
For once, the plants are bigger than the humans ...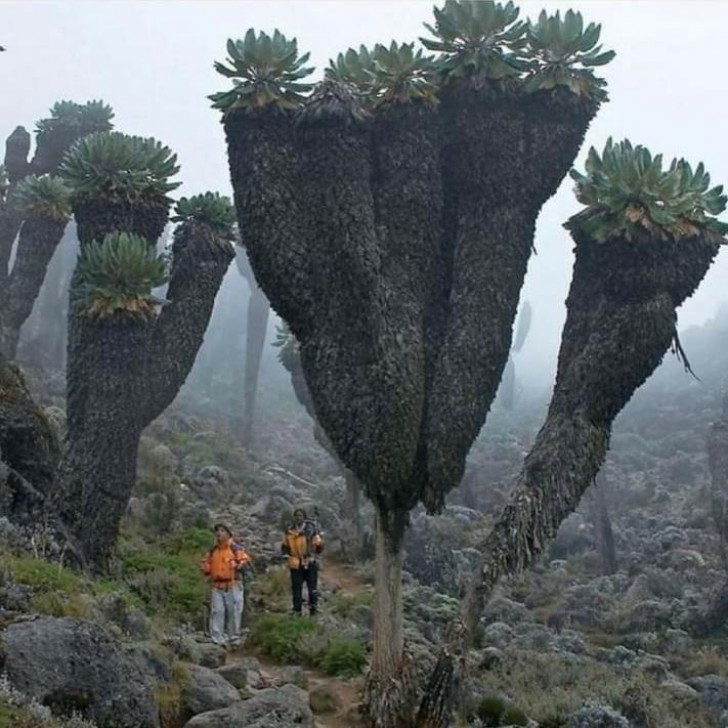 We are on the slopes of Mount Kilimanjaro and these are the so-called giant seneci, a prehistoric plant species!
Tourists visiting the Crazy Horse memorial, a great figure in the Native American tradition ...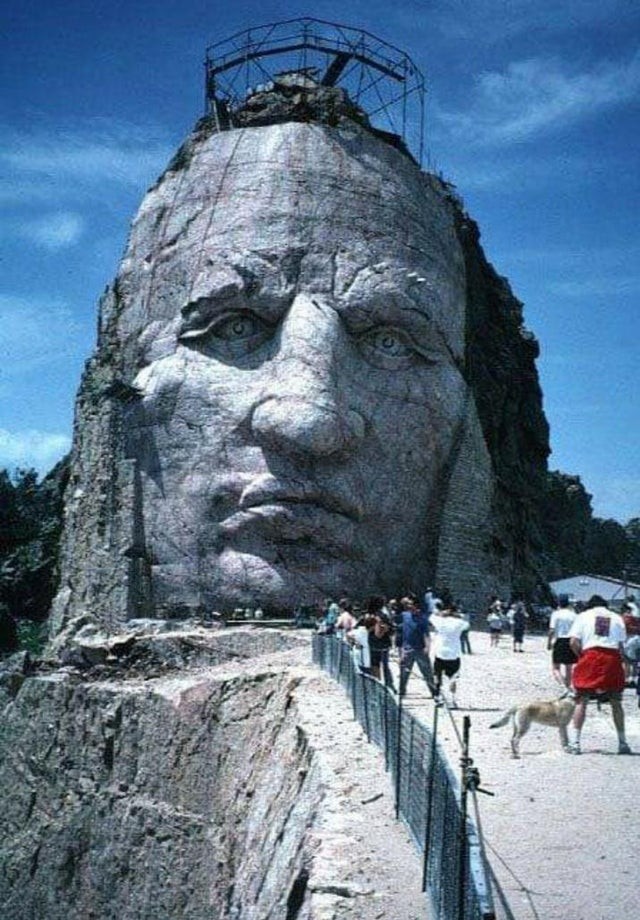 Simply spectacular and a little intimidating!
Advertisement
Human beings in front of an immense chasm ...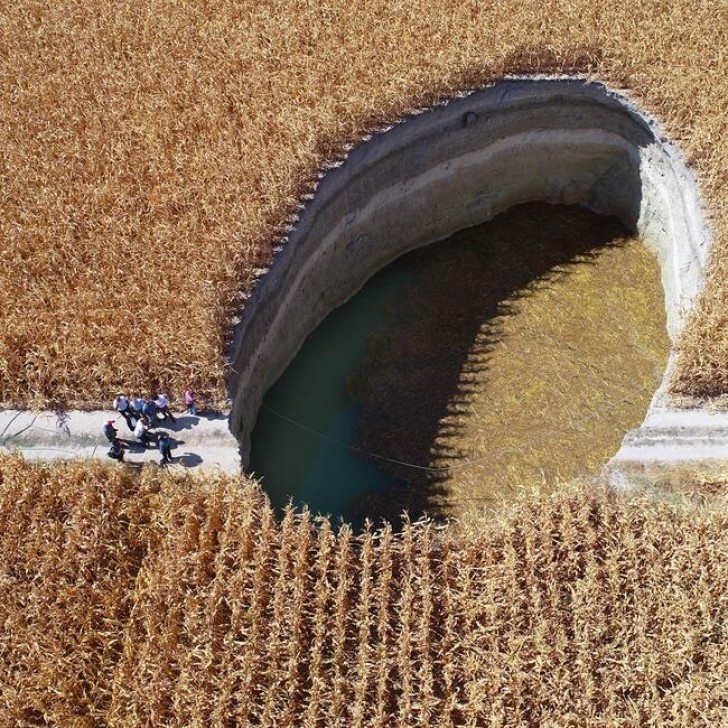 How scary!
A woman beside a giant sequoia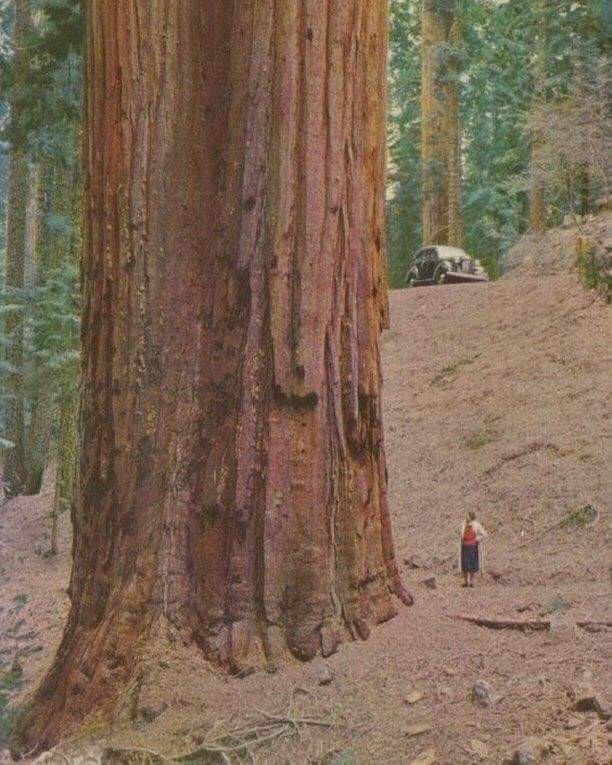 There is no better image than this to convince you that we are truly tiny in the face of the extraordinary creations that surround us!
Advertisement