The charm of bygone days: 17 photographs capable of transporting us back in time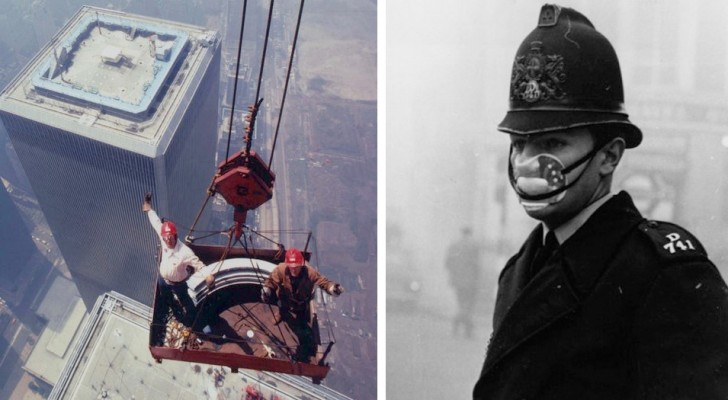 Advertisement
Not everyone likes to study history, let alone open a dusty book that reminds us too closely of the times when we went to school and found it extremely boring to study and memorize dates and events from centuries and centuries ago. But it's true that history can exercise a timeless charm over us; it's enough to simply look at a well-made documentary, or see a film that reconstructs a historical event or admire old photographic images to convince us that the past has been and will remain forever unrepeatable in a certain sense. We have selected for you some photos capable of transporting us through the pages of History better than any school book: look and believe!
Advertisement
Donald Trump and Michael Jackson taking a picture of themselves on a private jet ...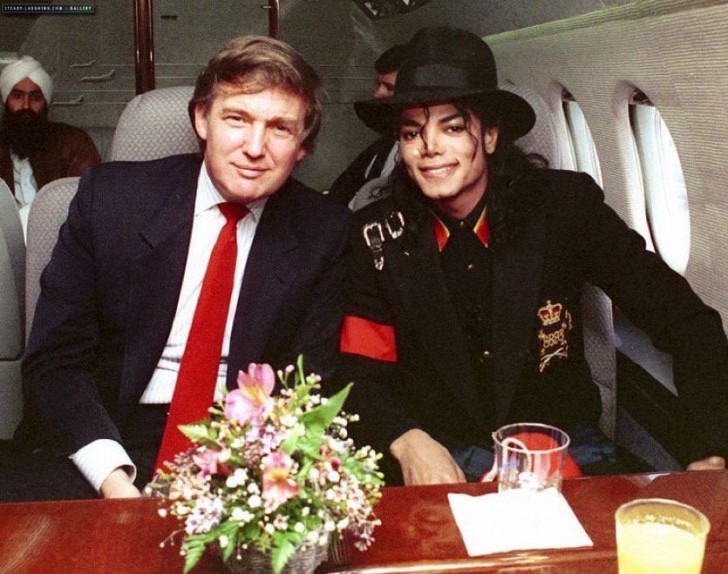 Two very recognizable characters!
Advertisement
Do you know who that joyful child in his mother's arms is?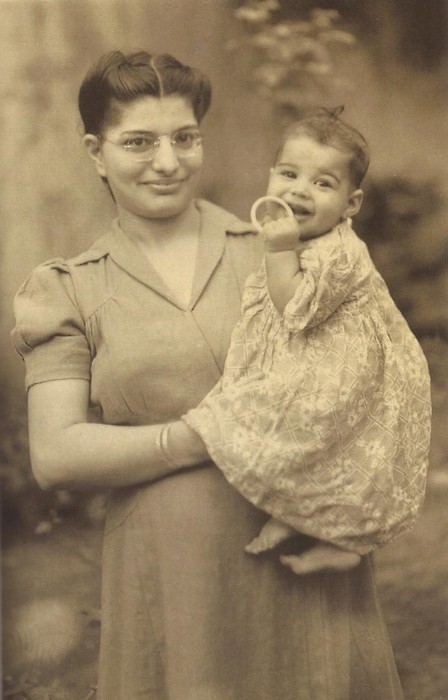 We reveal to you ... Freddie Mercury, the leader of the band The Queen!
This is 1934 and this is the construction of one of the most famous bridges in the world ...
Yes, it's the Golden Gate Bridge under construction!
No, it's not a frame from a post-apocalyptic film ...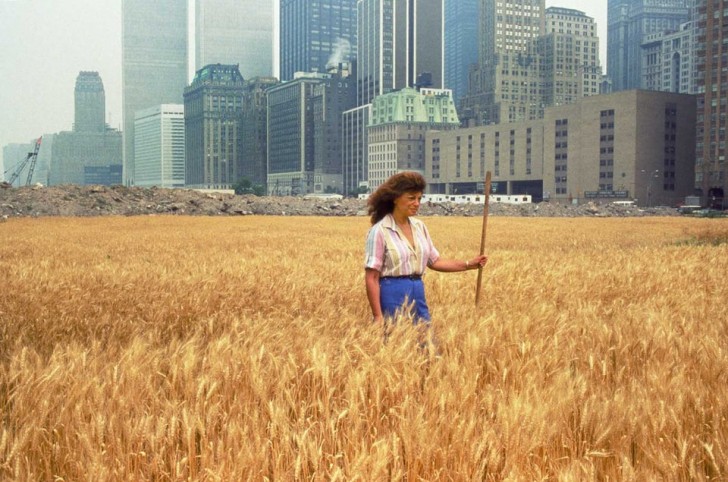 But it's a photographic shot dating back to 1982, when there was an endless wheat field in the heart of Manhattan!
An archaeological photograph that looks like it came straight out of an Indiana Jones movie ...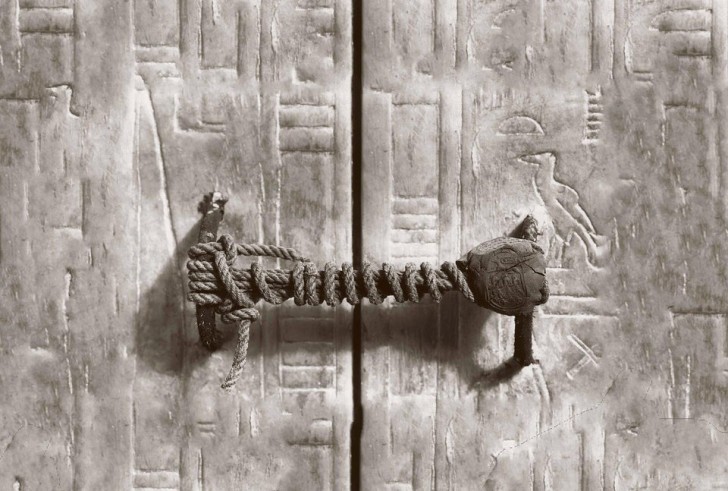 And in fact it is a photo dating back to 1922 that portrays the seal affixed to the tomb of the pharaoh Tutankhamun; it had been 3245 years since anybody had touched it ...
Advertisement
Once, many years ago, when the Egyptian Sphinx was submerged by the desert sand ...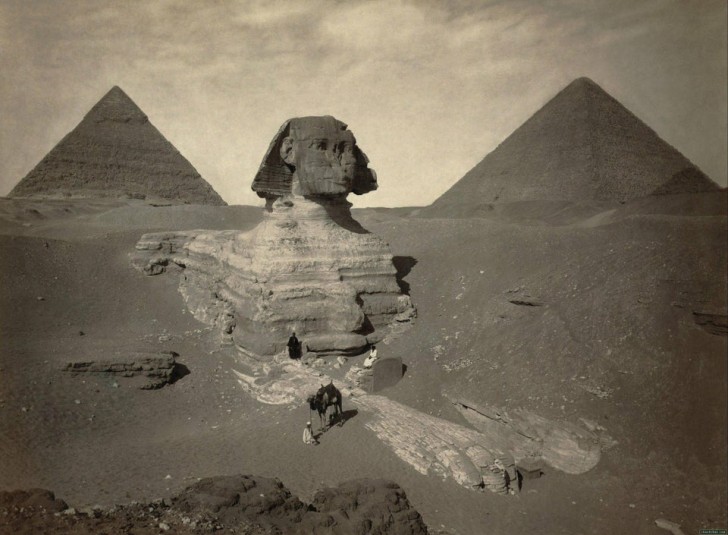 When the city of Cairo was not yet a destination for unbridled tourism!
Fined for ... wearing a bikini on the beach!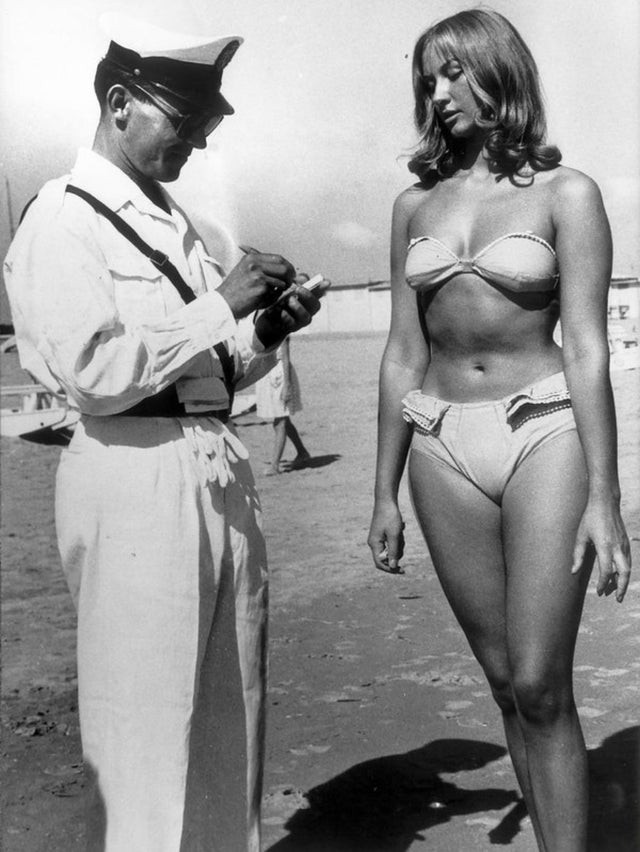 This is the Italian resort of Rimini, in the era of the Dolce Vita: in 1957!
Advertisement
An prphaned boy...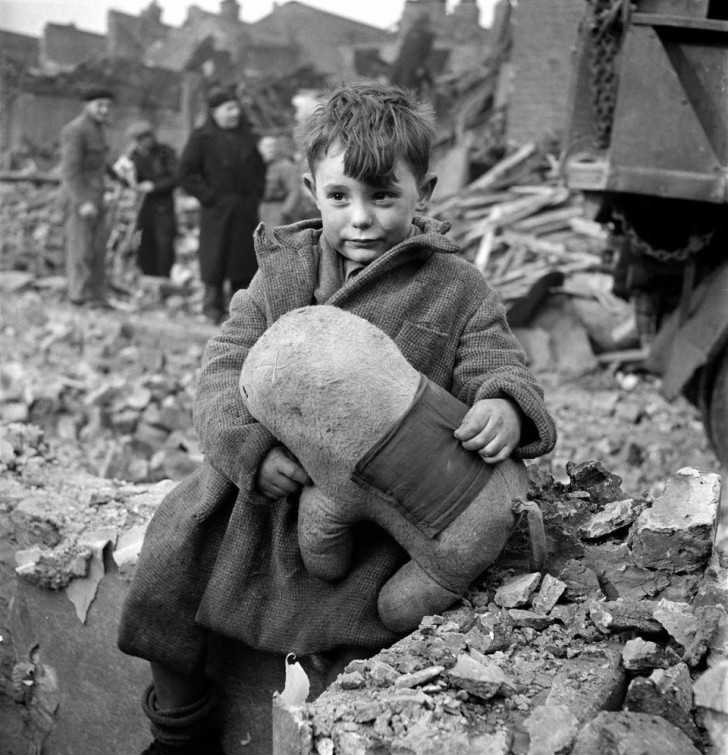 In the background, the ruins of the city of London after the air attack by German soldiers: in 1945 ...
A German soldier "crowns himself" unaware of what he has in his hands ...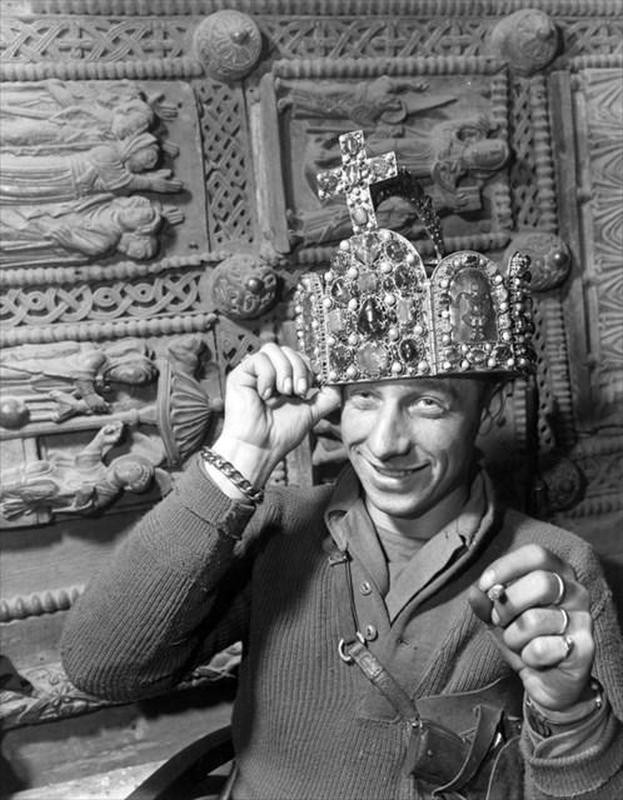 Yes, that crown belonged to the Holy Roman Empire, a priceless treasure!
Advertisement
We are in 1963 and these two gentlemen later changed the fate of America ...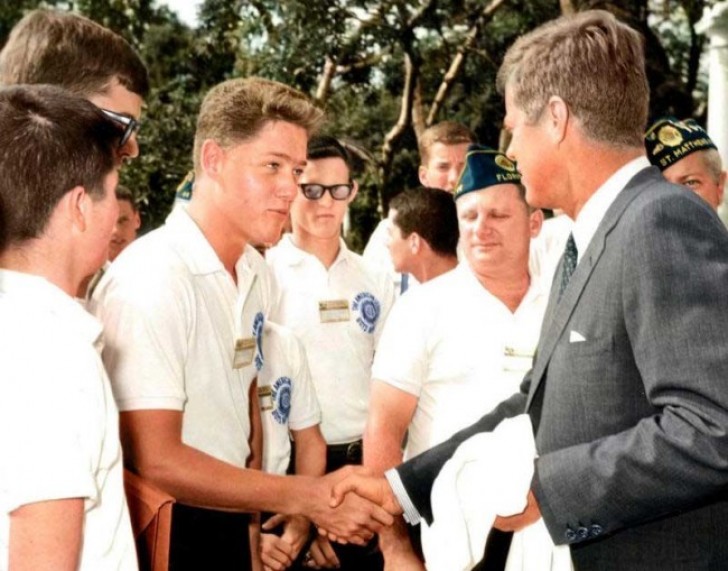 On the right, President John F. Kennedy, on the left a very young Bill Clinton!
A powerful image...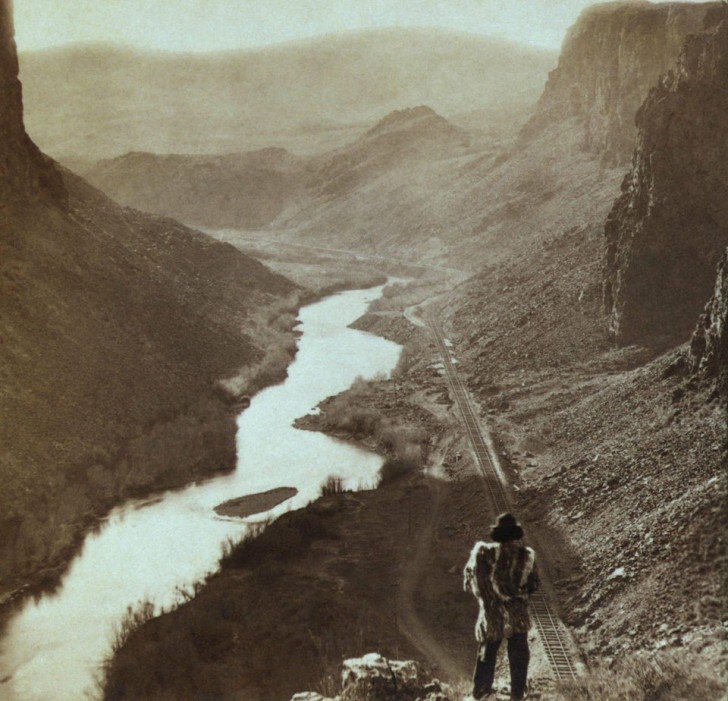 Taken in 1869, it portrays a Native American looking at a spectacular landscape: below, the arrival of human progress with the transcontinental railroad ...
Advertisement
A group of shepherds who are encountering technology for the first time ...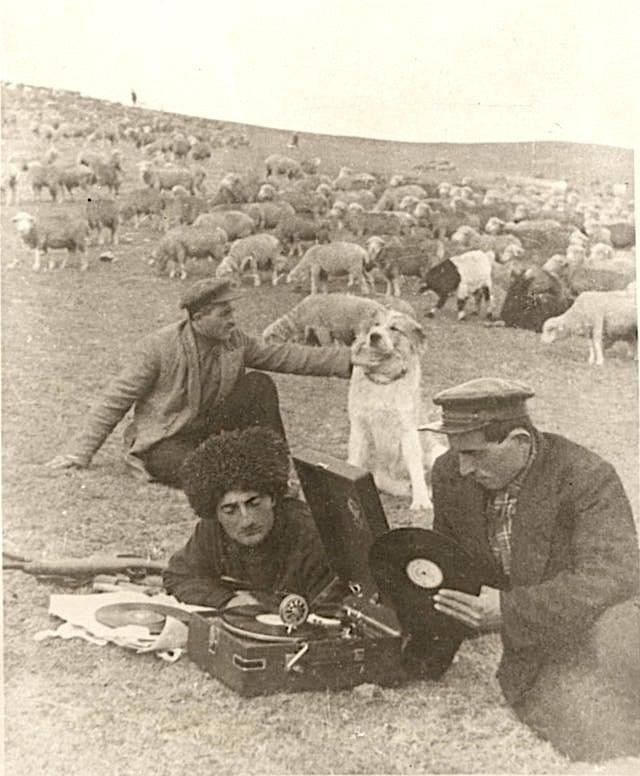 Yes, they are trying to listen to the first vinyl records, as we call them now!
A protective mask that today seems all too familiar to us ...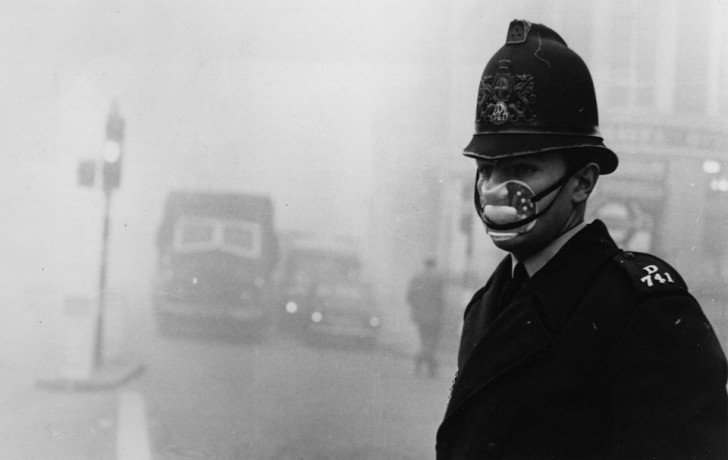 In fact it was worn by a British police officer during the Great Smog of London in 1952 ...
Advertisement
First family photos dating back to 1900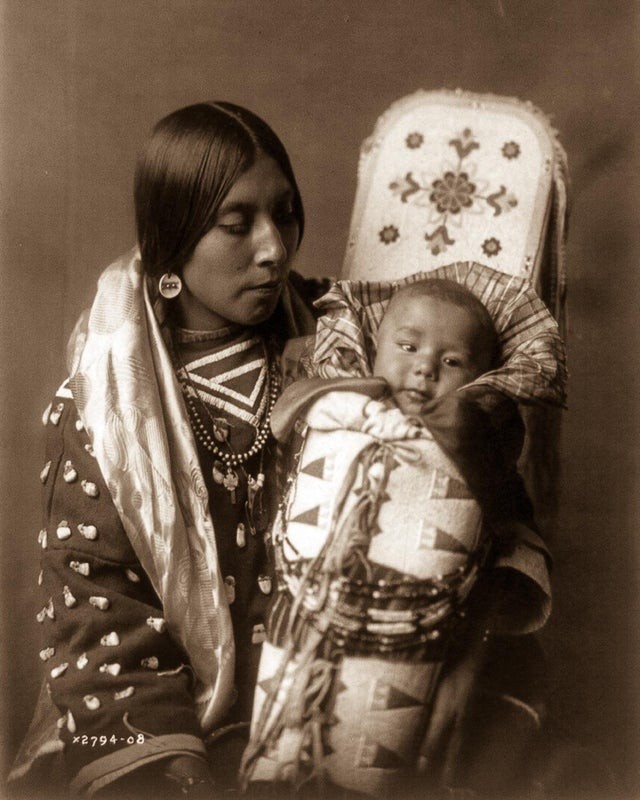 Mom and little son pose in front of the lens to make their Native American people proud!
This is 1973 and this dizzying photo was taken from the top of the North Tower of the World Trade Center in New York ...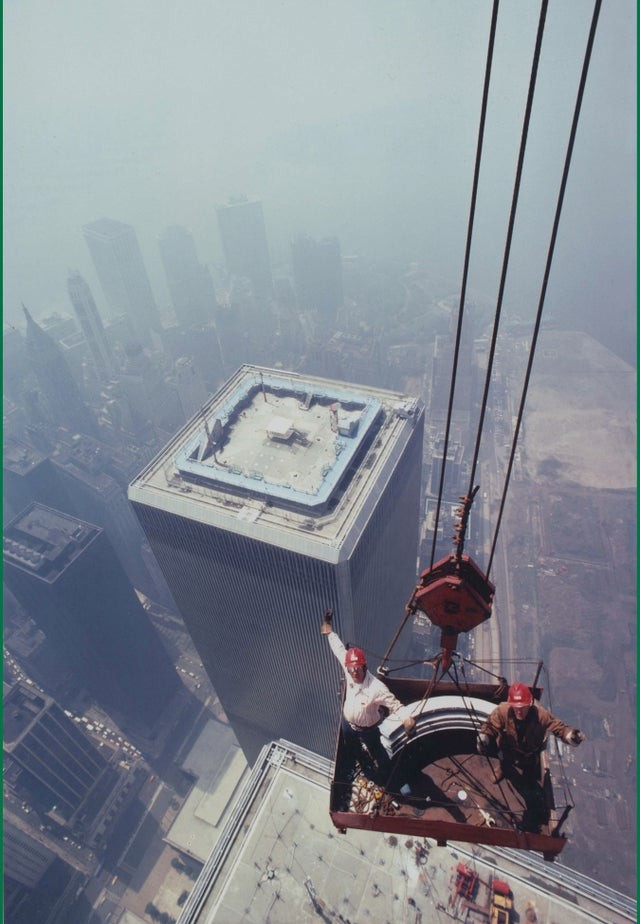 Advertisement
Al Capone, the fearsome crime boss, goes fishing aboard his yacht. This is 1931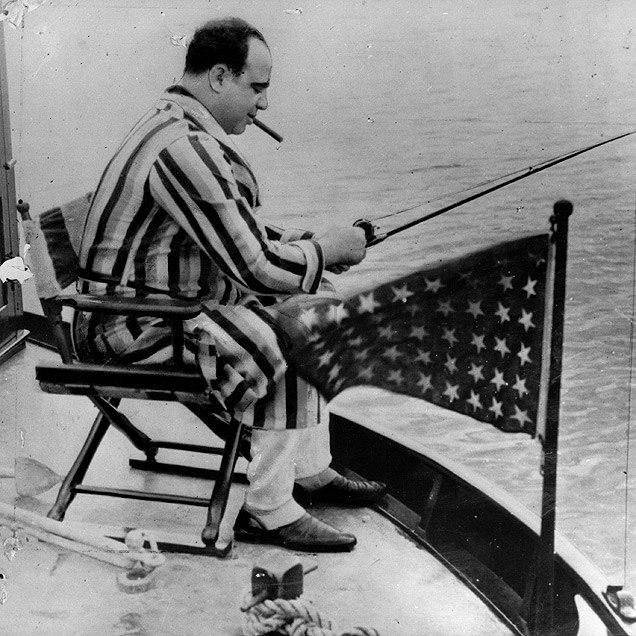 A spectacular and bleak view of the city of Berlin at dawn on May 8, 1945 ...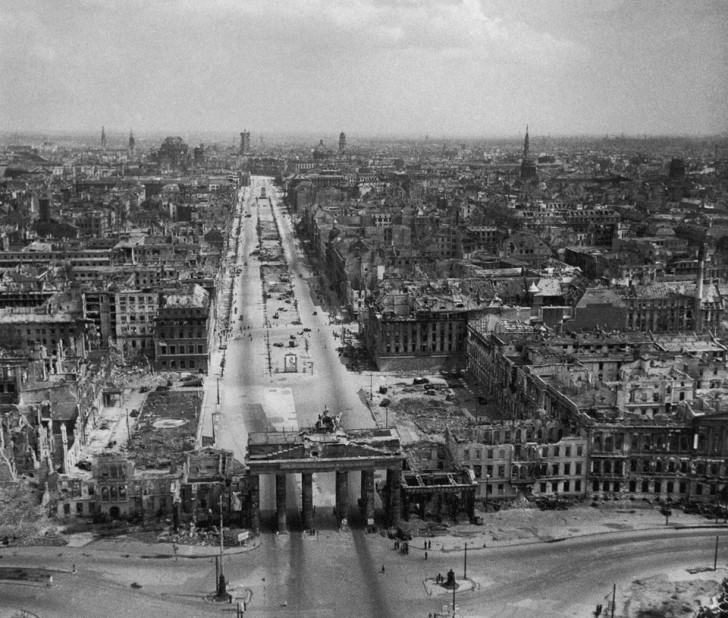 When the war was over.
Advertisement