Street vendor bursts into tears when a guy buys all his candies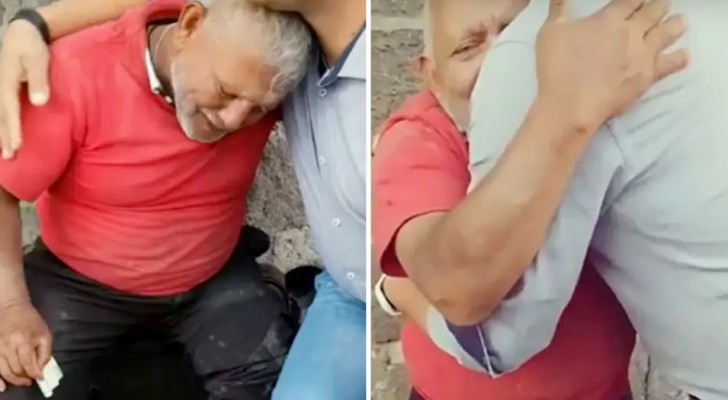 Advertisement
It is absolutely not true that in this world there is no longer kindness, empathy, the ability to put oneself in the shoes of people less fortunate than us, the will to lend a hand to those who are suffering and cannot afford a life of comfort and ease. We just need to look around us and to understand that life does not revolve around us, but is made up of many, many points of view and the many stories of people who apparently may seem invisible at first sight...
Advertisement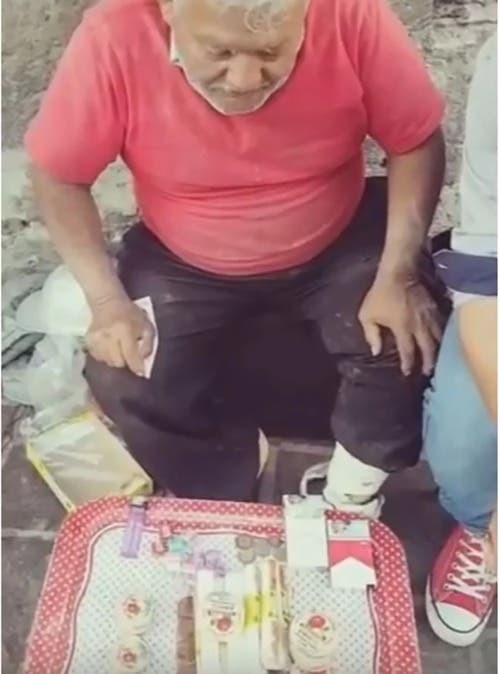 The images that are already making the rounds of the internet feature an elderly street vendor who makes his living in the street, with his stall full of homemade candies; he is an elderly man, poor and in need of medical attention, since all he is doing is trying to earn a few coins to be able to buy the drugs necessary to treat his left leg.
But one day, a special customer would arrive who would change his life ...
Advertisement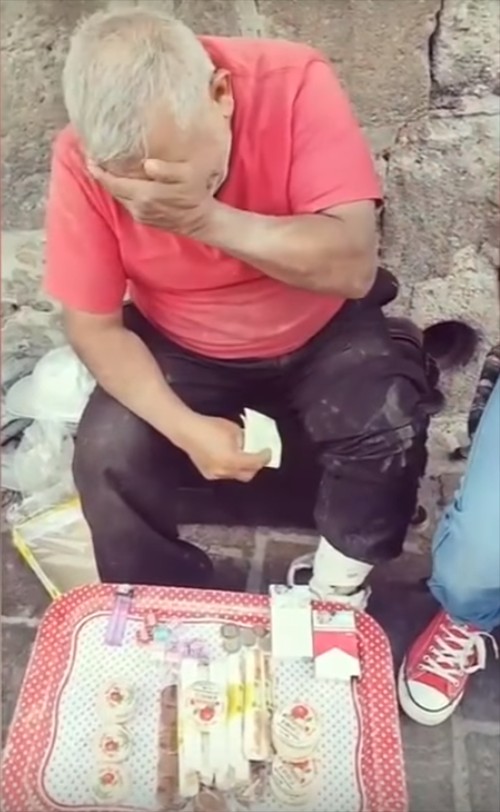 The moving video shows the meeting that would soon change the elderly street vendor's day: a kind guy approaches who wanted to buy his candies; he hands him some coins and asks the seller how many candies he can buy with that amount.
The old man takes some sweets from his stall and puts them in the bag, but that wasn't all ... The special customer had sensed that something was wrong with the old salesman, because despite the fact that he was finally making a sale, he had a very sad air and look...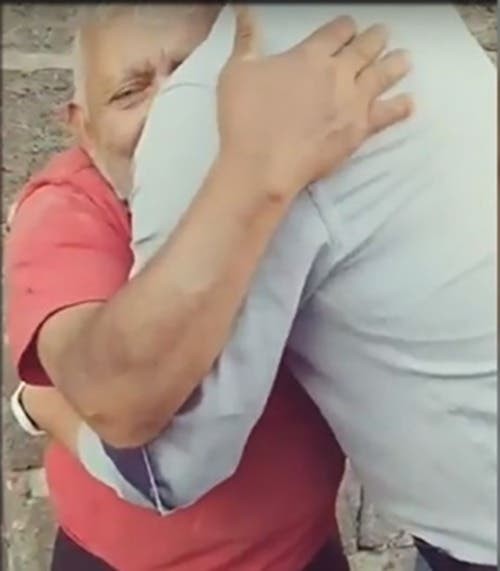 "What's wrong?", Asked the young man, who discovered that the man was selling candies to be able to secure extra money to pay for the medicines and drugs to relieve the pain in his left leg. A very painful and moving situation, so much so that the young client did not think twice and decided to give some more money to the elderly man in difficulty: "Today is my birthday, give me a hug."
Upon hearing those words, the street vendor burst into tears and warmly hugged that special customer: it was the young man's birthday and he was giving him money out of his pocket to buy the medicines he needed!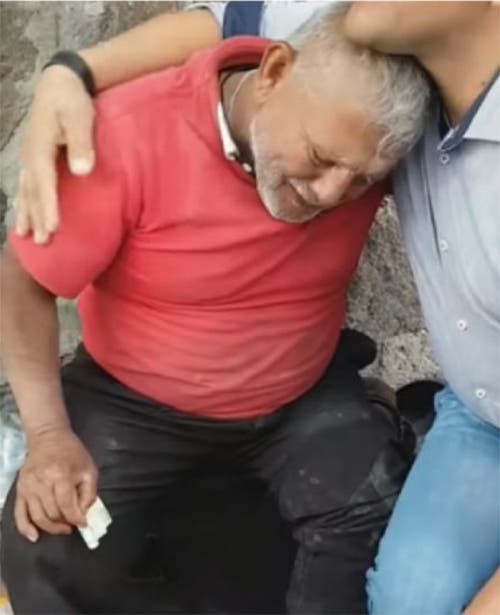 A small gesture, apparently insignificant, but which instead had a very strong impact on this poor old man, who was moved to tears by so much unexpected kindness: now he can continue to treat his leg without having to make worry about making ends meet at the end of the day!
Are you still sure that kindness and empathy are values that have completely disappeared from this world? We are not so sure...
Advertisement