Young nurse urgently needs a car but can't afford it: a stranger gives her his as a gift
Disinterested acts of kindness, towards strangers perhaps, are not so frequent nowadays and it is perhaps for this reason that stories like the one we are about to tell you take on so much value. Who is it that, on seeing the difficulties of a young working student, would be ready to give her his car? Believe it or not, that's exactly what Dan Laguardia did when, in the process of swapping his car at the dealership for a BMW, he casually overheard a conversation between Kayla Cooper and the salesman who was serving her. The girl evidently didn't have enough money to leave a deposit and she was in danger of leaving the dealership empty-handed.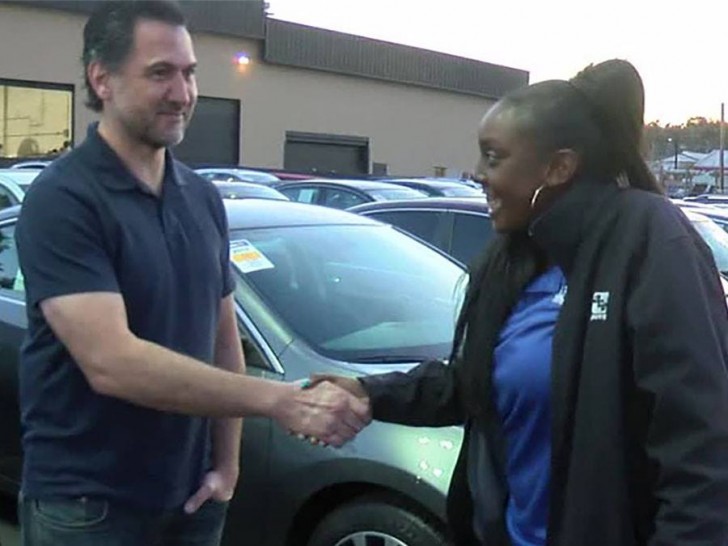 Kayla Cooper is a young nurse who, in order to support her studies, has two part-time jobs. Being very busy between study and work, she realized that she absolutely needed a car with to be able to get around in good time. Her busy life isn't easy, but like all college students, Kayla tries to make the best of it. Certainly, however, she did not expect such an act of kindness towards her from a stranger!
Kayla had gone to a dealership to figure out which car she could afford on her budget, and was mentally ready to buy. Besides, she needed a car as soon as possible. The disappointment in discovering that practically none of the cars were within her price range immediately floored her: she would not be able to afford a car. Moreover, she couldn't afford to leave the required down payment at the time.
Dan Laguardia was there just at that moment: he was trading in his old Toyota in order to buy a BMW. Struck by Kayla's words, Dan thought he didn't really need the Toyota that much, not even for the dealership trade in, so he quickly decided to give it to the young student. Kayla literally couldn't believe her ears: "My hands were shaking, because it was really unreal. He was offering me a car: how can someone be so generous as to give away their car as a gift?"
Kayla will never stop thanking that kind stranger. An unasked for gesture of kindness that changed the day (and not only that day) of another person: a kindness that should always pay off!