Worn but resistant: 16 objects worn by time that still serve their purpose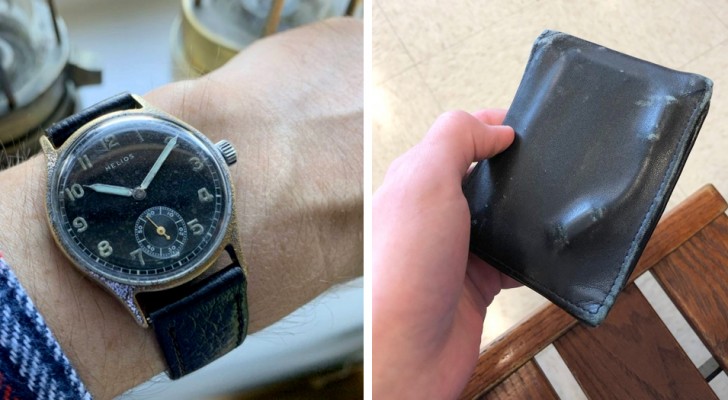 Advertisement
We all have some home, or have had in the past, objects of all kinds that we have used and used again, until exhaustion for years and years; we knew perfectly well that some time had passed since we bought them, yet despite the frequent use and the wear and tear of time that nothing can escape, they are still there, ready to be used once again. It doesn't matter if they are damaged, in our eyes these objects are practically indestructible! For this reason we have chosen for you some photographs from the web from people who proudly and affectionately tell the story of their favorite objects, the ones they have owned and used for a lifetime, and which they are not yet ready to throw away!
Advertisement
This mouse is totally trashed, but I still keep using it!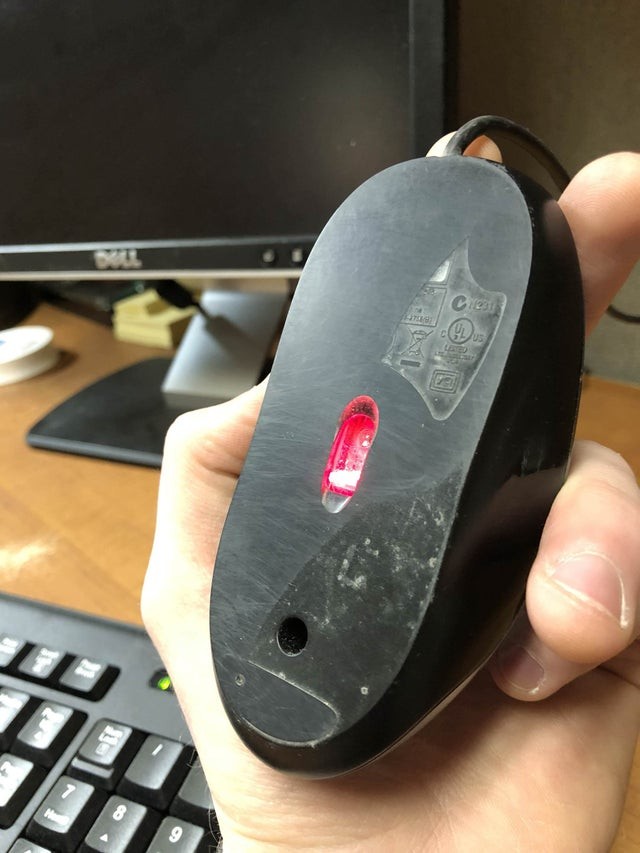 Advertisement
A ping pong table which has lost it's color from so much use...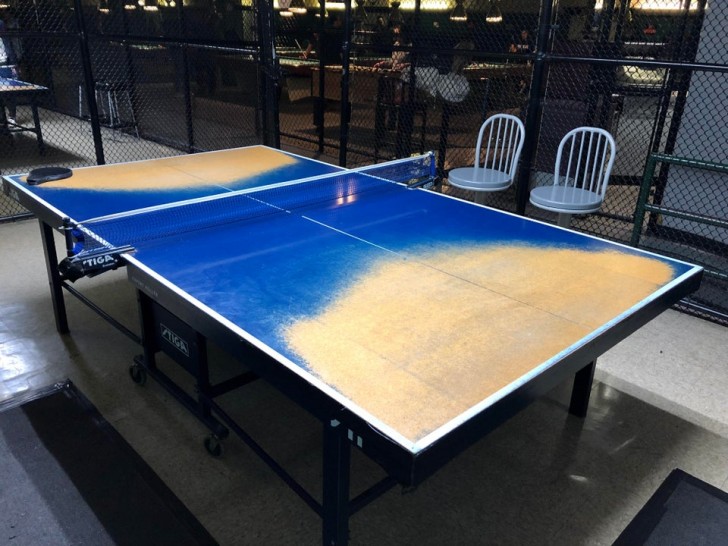 Guess what? The author of this post says that he has been coming here to play table tennis since he was a child, and the owners have not changed the table for 20 years: and it shows!
The most heavily used boot soles in England. Do you know why?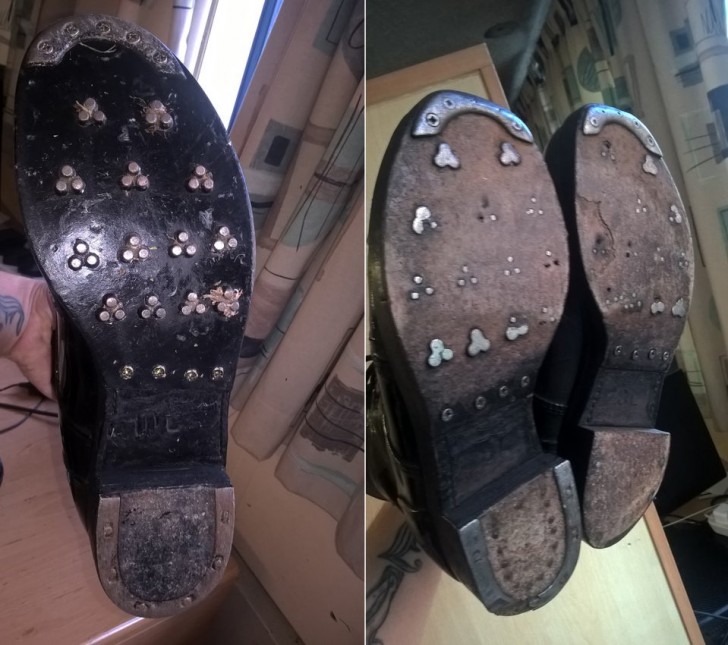 Because they are the ones used by the Queen's guards after a year of staying on their feet at Buckingham Palace, St James' Palace, Tower of London, Windsor Castle and on other occasions!
After 15 months of carrying a USB cable in my wallet ... the shape was fixed!
A photo that says more than a thousand words ...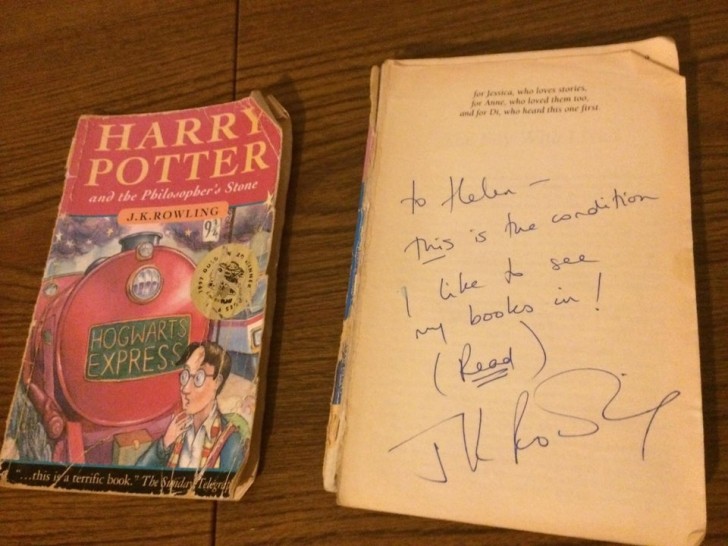 The creator of this photograph relates: "This is my twenty year old copy of Harry Potter and the Philosopher's Stone, kindly signed by JK Rowling at the Edinburgh Book Festival in 2000." An heirloom to be jealously preserved, even if it is all old and ruined!
Advertisement
Guess which of these two wallets has been used the most?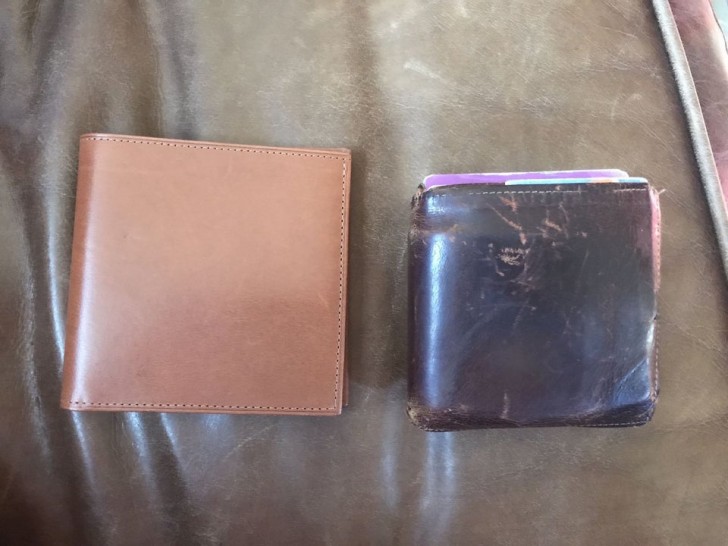 A car key worn away by time? Has this ever happened to you?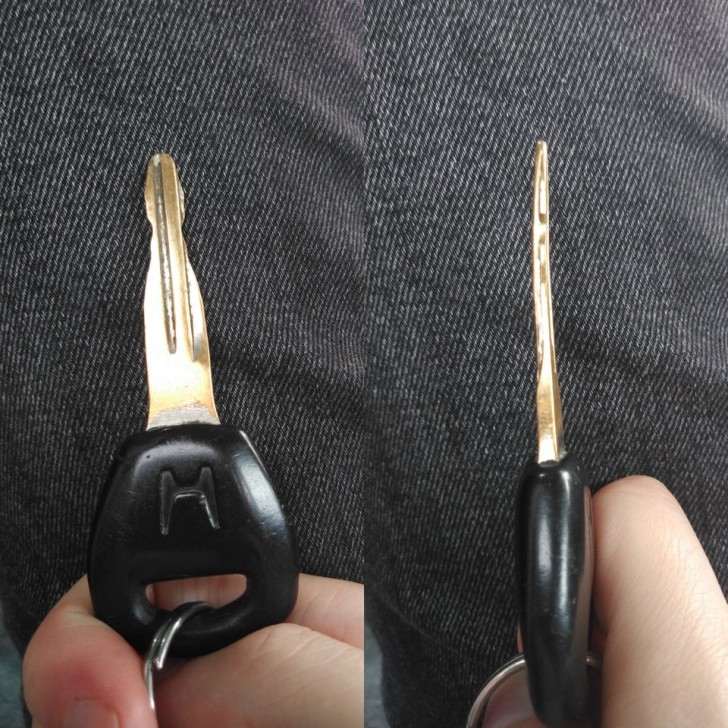 The author of the image says: "The key to my 1999 Honda Civic. If I take a corner too fast, it terrible and the car gets stuck in gear."
Advertisement
A well worn watch that holds a very personal story ...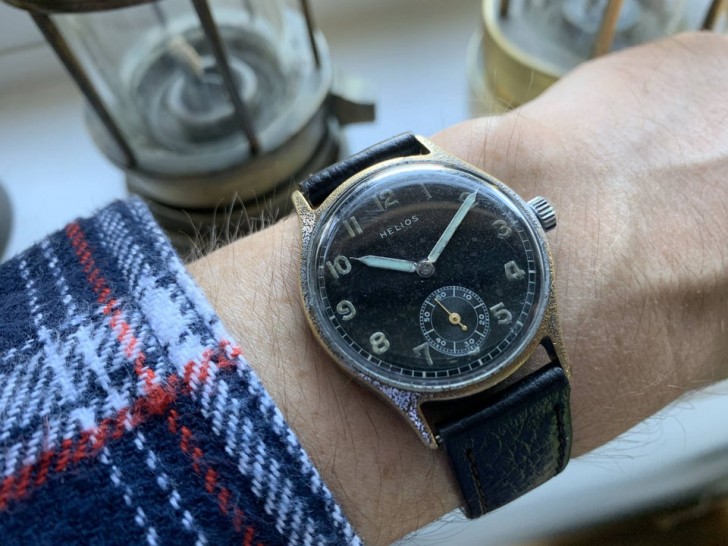 The owner of this watch says: "This watch is an edition from a German Luftwaffe mission from the 1930s. I inherited it from my grandfather, who served in the RAF during World War II. He exchanged it for a bar of chocolate with a German pilot at the end of the war and wore it for the rest of his life. "
The difference is in the detail: on the right a brand new iPod, on the left one that has been used for 12 years ...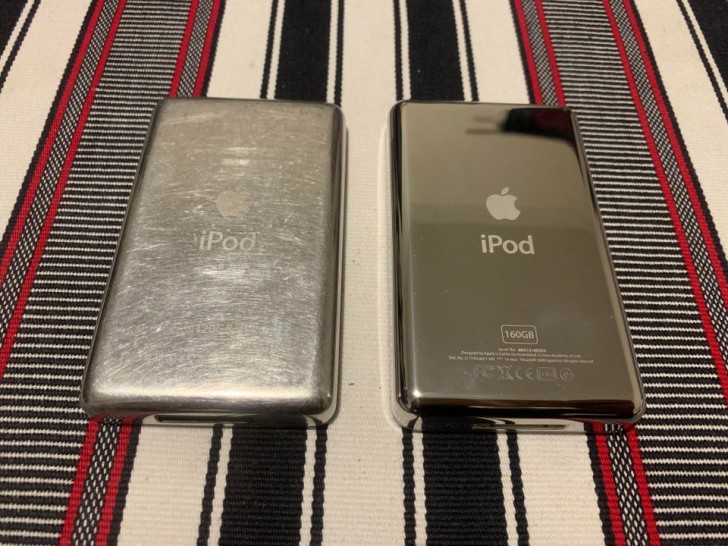 Advertisement
A pencil that is slowly ... dying!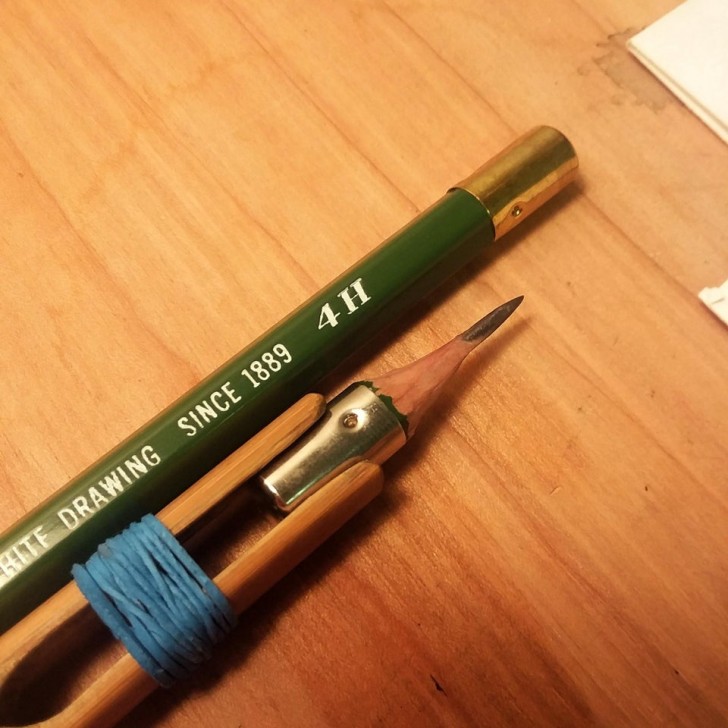 An action figure that's worth a lot ....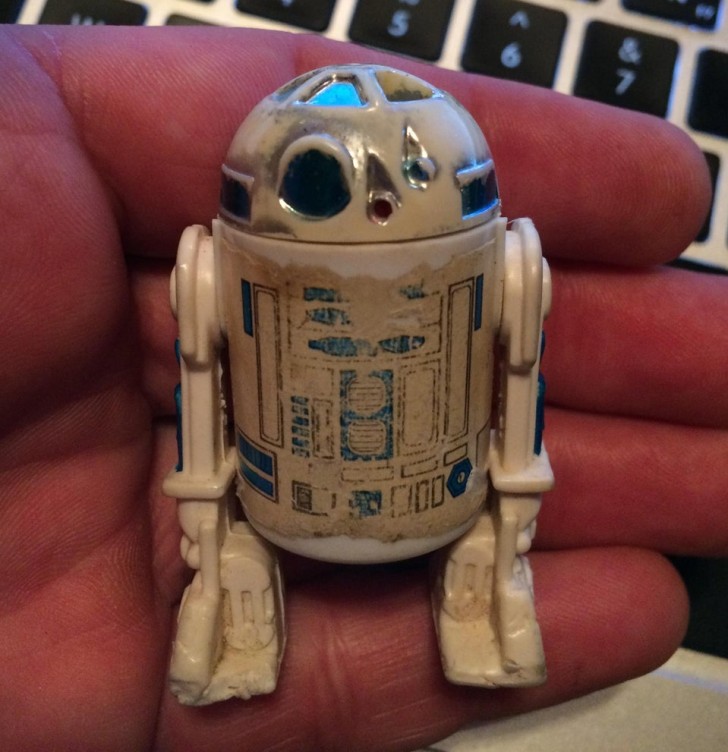 The owner of this very rare and vintage piece recounted in his Reddit post: "This is the original R2-D2 action figure from the movie The Empire Strikes Back that I received in 1980 when it first came out. I was 6 years old then..."
Advertisement
A Zippo lighter from 1995: do you know how much it's been used since then?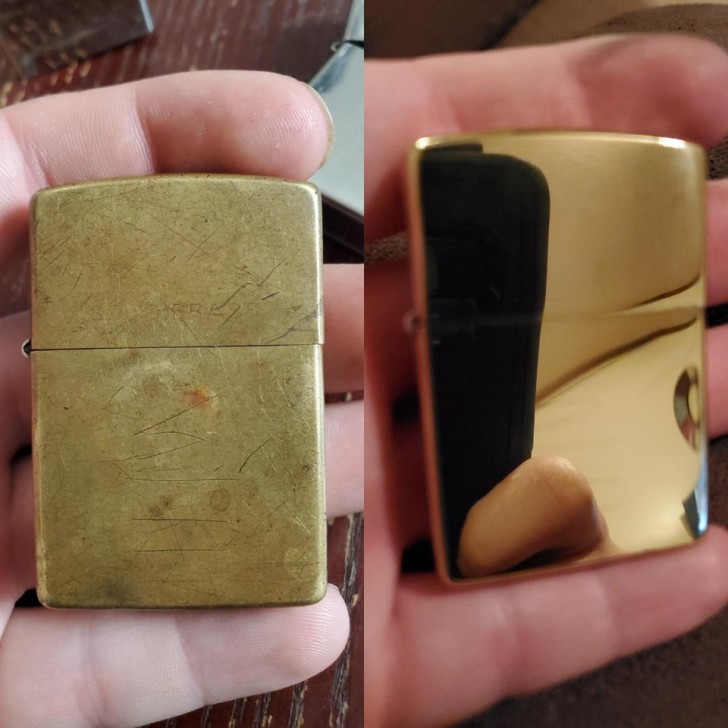 A new brush and a brush used for 20 years: farewell dear friend, it was great while it lasted!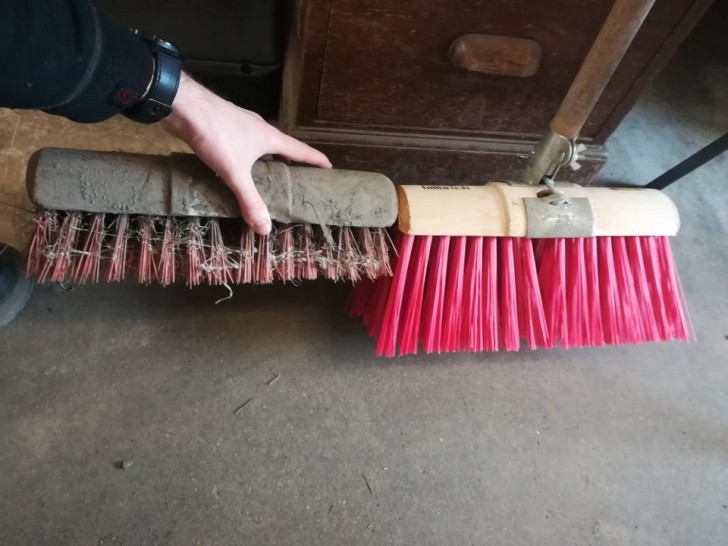 Advertisement
I've used this Disney plate every day for 20 years: and you can see it can't you?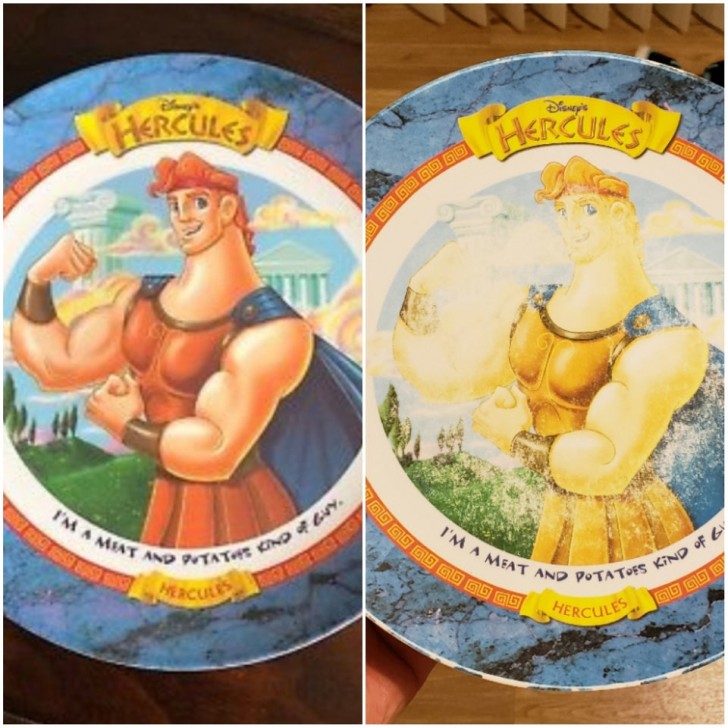 Guess which pillow has been used more?
Advertisement
Jeans found in a vintage store: the original owner must have always carried the same thing in his pockets!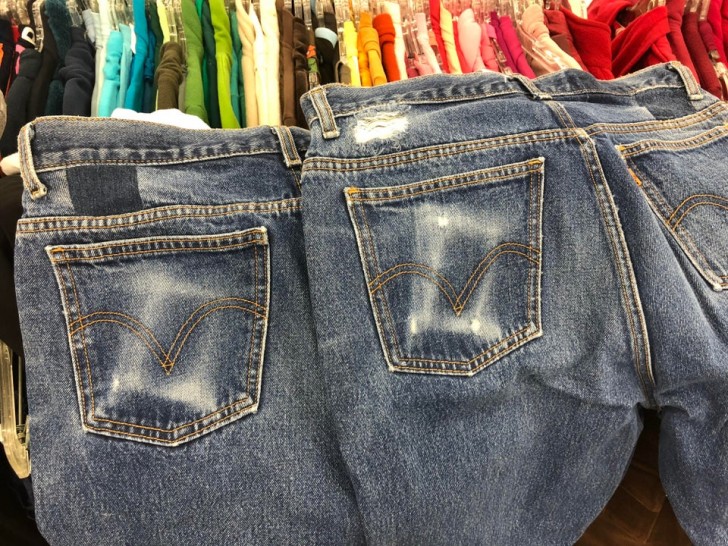 Do you also have possessions that have stood the test of time and are still doing very well? If so, show us the photos of these endurance champions that you just don't have the heart and desire to get rid of yet!
Advertisement