Worn but resistant: 16 objects worn by time that still serve their purpose
This mouse is totally trashed, but I still keep using it!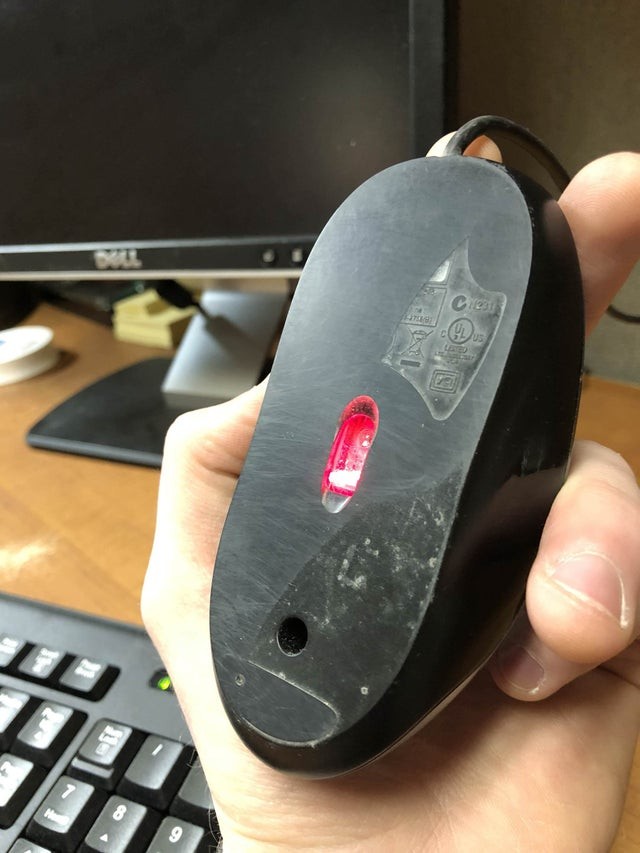 A ping pong table which has lost it's color from so much use...
The most heavily used boot soles in England. Do you know why?
After 15 months of carrying a USB cable in my wallet ... the shape was fixed!
A photo that says more than a thousand words ...
Guess which of these two wallets has been used the most?
A car key worn away by time? Has this ever happened to you?
A well worn watch that holds a very personal story ...
The difference is in the detail: on the right a brand new iPod, on the left one that has been used for 12 years ...
A pencil that is slowly ... dying!
An action figure that's worth a lot ....
A Zippo lighter from 1995: do you know how much it's been used since then?
A new brush and a brush used for 20 years: farewell dear friend, it was great while it lasted!
I've used this Disney plate every day for 20 years: and you can see it can't you?
Guess which pillow has been used more?
Jeans found in a vintage store: the original owner must have always carried the same thing in his pockets!