"I have decided to make a change": 17 people who turned from ugly ducklings into beautiful swans
Ten years have passed between one photograph and another: do you see a difference?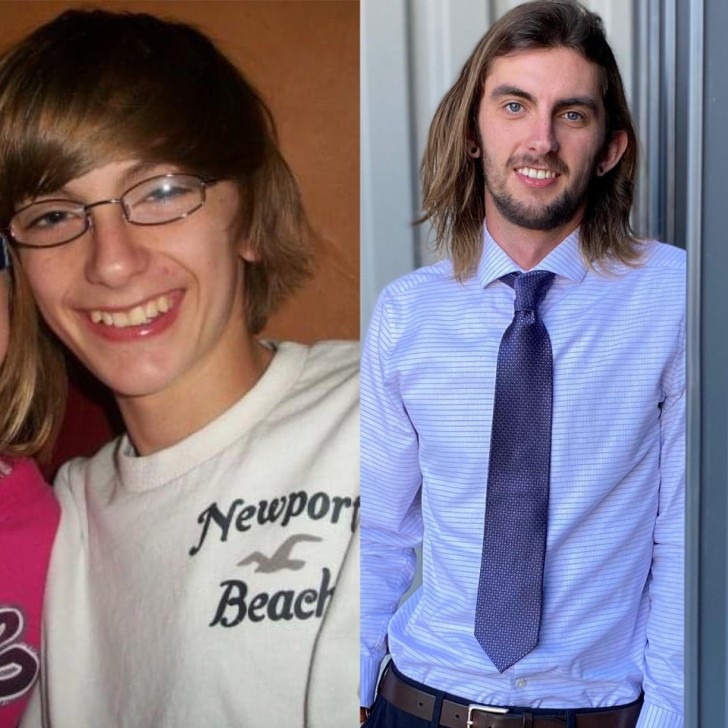 From 13 to 25: I don't look like the same person anymore!
I still cut my own hair, but I think my appearance has changed now ... for the better!
The smile of those who know they have made it!
I was 17 and I was feeling weird and ugly ... how am I doing today?
This girl's transformation is impressive!
From 14 to 24 years: what a handsome guy!
In just 5 years I have made a .... miraculous change!
The hair and appearance have changed, but the winning smile is still the same!
Practically unrecognizable!
From caterpillar...to beautiful butterfly!
Now I'm ready to pose just like a model!
It took some time, but in the end it was worth it!
Well what can I say, congratulations on your transformation!
As a child they all considered me a unattractive: now, I have taken my revenge!
Nobody believes it when they see the two photos side by side: it's still me!
I miss the 90s look: but now, I can't really complain!