"I have goosebumps": 16 photos that can move us
Look how worn the ancient stairs are that take tourists to the top of the Leaning Tower of Pisa every year!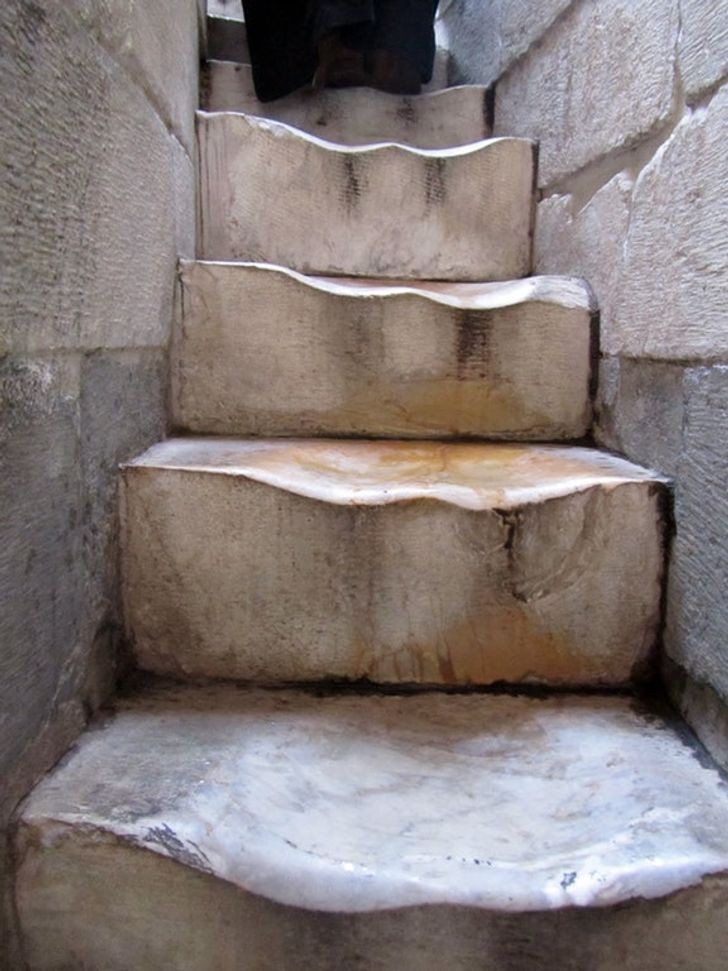 An image that shows more than many others a state of mind called loneliness ...
A little girl left her stuffed bunny on the train, and suddenly the atmosphere became poetic!
The incredible resilience of this tree: despite being recently pruned, it will never cease to persist!
Sometimes, when you have no friends to play with, you have to be content with little ... poor child!
The sadness in the eyes of this wild animal: due to logging, he lost his home ...
Same bench, same memories: dear grandparents, I will never forget you!
A jar full of coins to pay for coffee: the story behind this shot is moving
Whenever there is a storm outside the house, my dog grabs his favorite soft toy and holds it close to him for comfort ...
This man traveled 2,500 miles by plane, a 2 hour drive and a 6 hour hike to scatter his wife's ashes in this magical stream ...
The joy of a young scientist in front of the fruit of her incessant study!
Like grandfather, like son!
The absolute amazement of meeting a mother duck and her ducklings at the front door!
My sister and I recreated an old photograph: good times!
The moment this jogger notices he's invading a very, very special photo shoot ... look what's happening in the background!
What's better than celebrating the great results of chemotherapy with these adorable kittens? What a memorable day!