Brad Pitt transported and hand delivered crates full of food for the neediest people in his city
When duty calls, not even one of the biggest movie stars on the planet holds back. Sure, many will wonder if it's all a publicity stunt to attract more media attention, but someone like Brad Pitt, who at the age of 56 is still one of the undisputed icons of mature beauty and charm, doesn't really need it. So much so that it is not the first time that he gave his time to a good cause like this, pictures of which are making the rounds of the internet.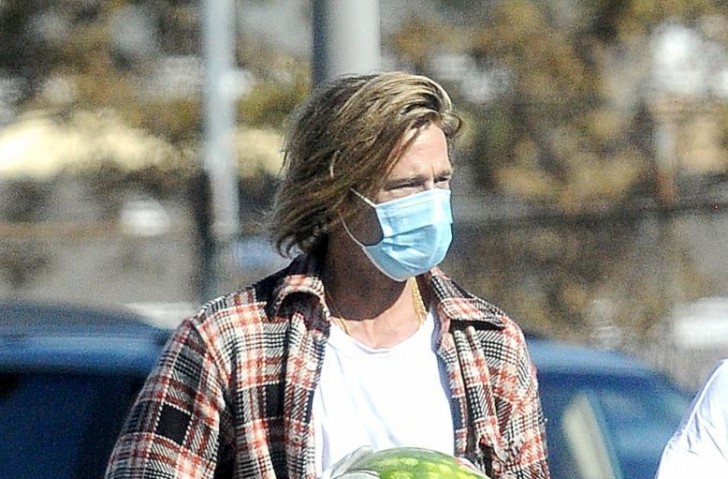 The Oscar-winning actor has in fact been seen carrying food and distributing it to the poorest people, the homeless of Los Angeles, and all those citizens who, increasingly, have more and more difficulty in obtaining food or feeding their family . The cause of all this? Obviously the economic crisis that is affecting the United States and the whole world during the global Coronavirus pandemic.
A crisis that is creating a host of so-called "new poor", and that Brad Pitt did not hesitate to help as much as he could. The actor was in fact seen driving a large truck loaded with crates of food, transporting these crates from the truck outside and, wearing casual clothing and a protective mask, distributing food to the most needy in Los Angeles.
And for sure, dressed like this, at first he was not even recognized!
Some witnesses who were there said: "Brad really looked like a hero, the man didn't stop all day. Just seeing him driving a big truck in South Central LA during the Covid crisis was in itself incredible [. ..] He was completely committed, you could see that it wasn't just him introducing himself and showing his face."
In these images we see the international star distributing food and hugs in profusion:
He may also be one of the highest paid stars in the world, but when it comes to having his say or contributing in a practical way to improving the situation of the new poor created by the terrible Covid-19 crisis, Brad Pitt does not hold back.
Which is really saying a lot these days.