A stray kitten climbs onto the lap of a nurse while he is on a break and "comforts" him with lots of purring and cuddles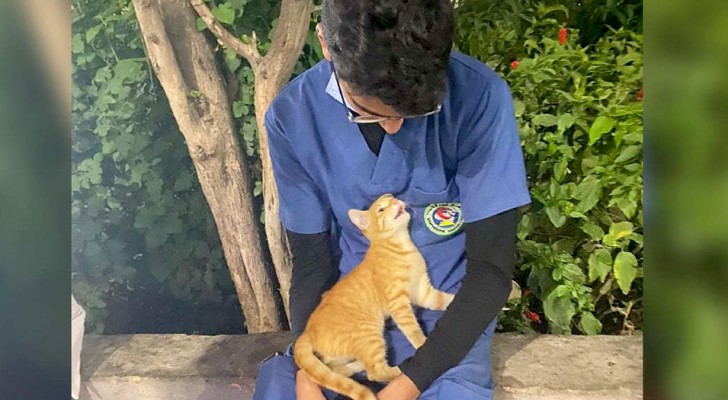 Advertisement
Being a nurse, especially in such a complicated period as that of a global pandemic, is never an easy job, but those who take this path do it out of passion reinforced with inner strength, courage and tenacity. Like Ahmed Flaty, one of the protagonists of this sweet event which occurred during a brief moment of rest between one shift and another in the hospital. A kitten arrived to cheer up his brief moment of relaxation!
via The Dodo
Advertisement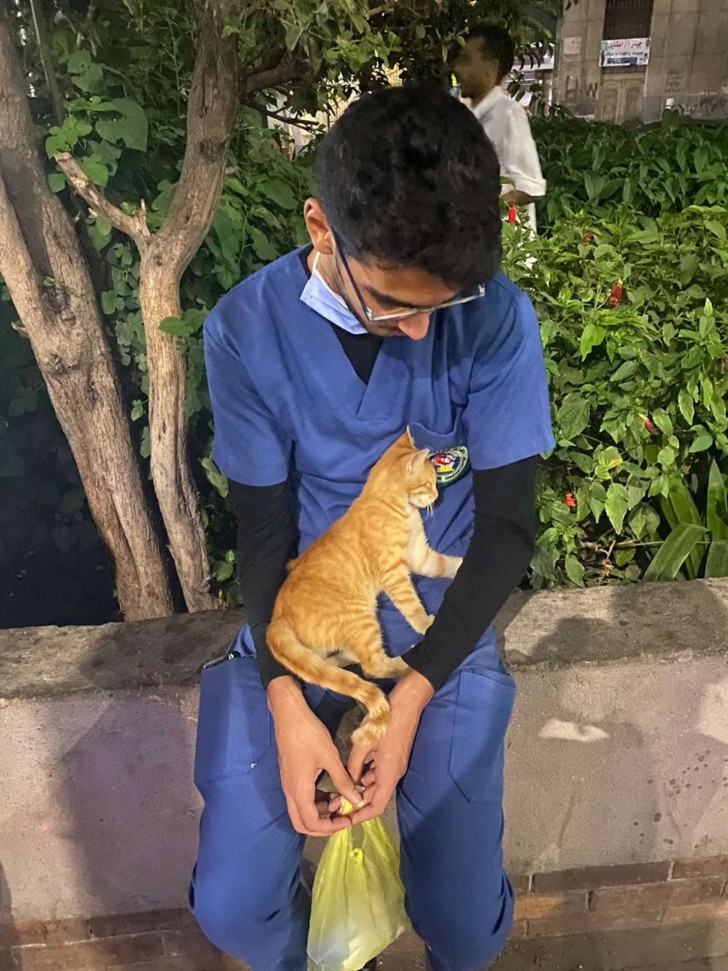 While Ahmed Flaty was on a break in his nurse training at a Cairo hospital in Egypt, a sweet and silent kitten approached the boy and seems to have wanted to "comfort" him after so much fatigue at work. Ahmed recounted this curious encounter: "I was sitting talking to a friend of mine in front of the hospital where we do our training and while I was talking to him this little kitten came up to me. He didn't meow or anything - he looked at me, then at me he climbed into my lap, looked at me for a while and then fell asleep."
Advertisement
The cat was cuddled by the young nurse for 10-15 minutes, after which he woke up and went on his way. For Ahmed the arrival and the comfort that the sweet feline gave him was an almost divine sign: "I worked 12-hour shifts continuously for about 20 consecutive days, but that cat made all this effort seem worth it."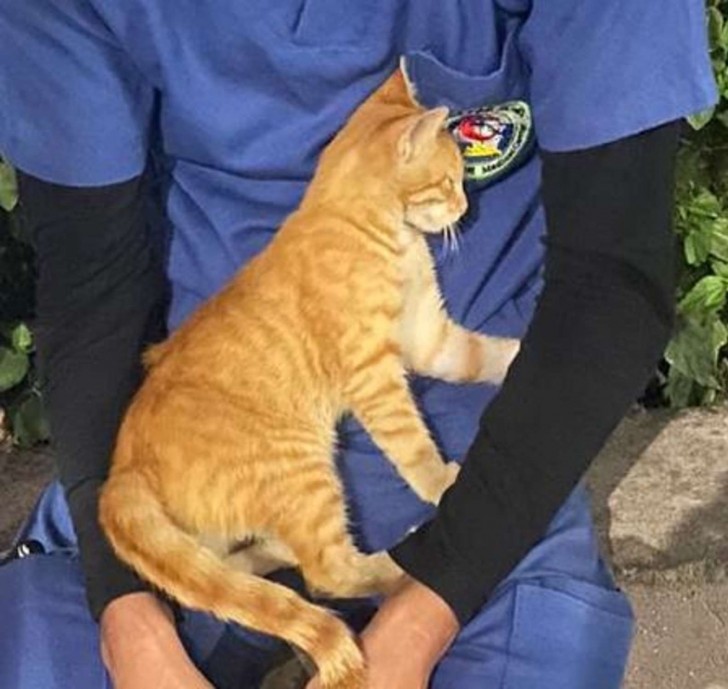 Ahmed Flaty/Facebook
And surely, the young nurse has no doubt about one thing, even today he says: "Honestly, it was the best time of the whole year, so far"
And who could blame him!
Advertisement