A volunteer "adopts" 14 African orphans and gives them a new life: they are one big family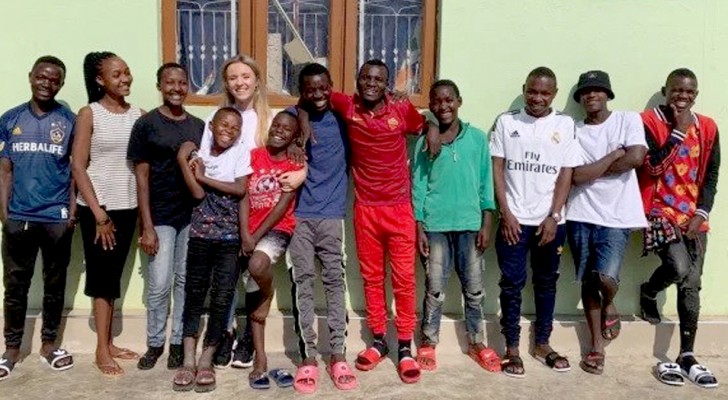 Advertisement
When a young person finishes school and, before embarking on the university journey, they often decide to take a so-called "gap year". People think about taking trips to the end of the world, making new friendships and extraordinary and adventurous experiences to remember for a lifetime . Yet there are those who decide to take a gap year to volunteer, like Letty McMaster, the British girl in this extraordinary adoption story.
via The Sun UK
Advertisement
Letty McMaster decided to volunteer in Africa after finishing her baccalaureate exams, so she traveled to the African continent for a one month volunteer period, which then turned into a year. Yes, because Letty could not just abandon all those homeless and malnourished children she met on her path: many of these children had suffered abuse of all kinds, and were forced to wander and live on the streets of Africa without being able to afford food or care and living without affection.
For this reason Letty decided to extend her stay in Africa.
Advertisement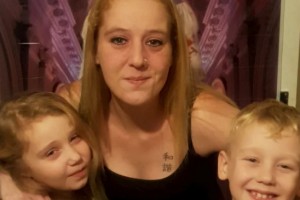 When the British girl found out that many of these children from the orphanage were also being mistreated and were unable to feed themselves, Letty decided to stay longer and founded a charity called Street Children Iringa, where she would welcome some of the needy children after the orphanage was closed.
First the new foundation welcomed 9 children from the orphanage, then 5 more: in total this "family home" hosts and feeds 14 poor, orphaned and homeless children from Africa, and now Letty is no longer just their guardian, but almost a second mom to them: "I'm the parent figure in the house - some of the kids who have never had a parent see me as their mom, but most see me more as an older sister since I'm not much older than some of them. "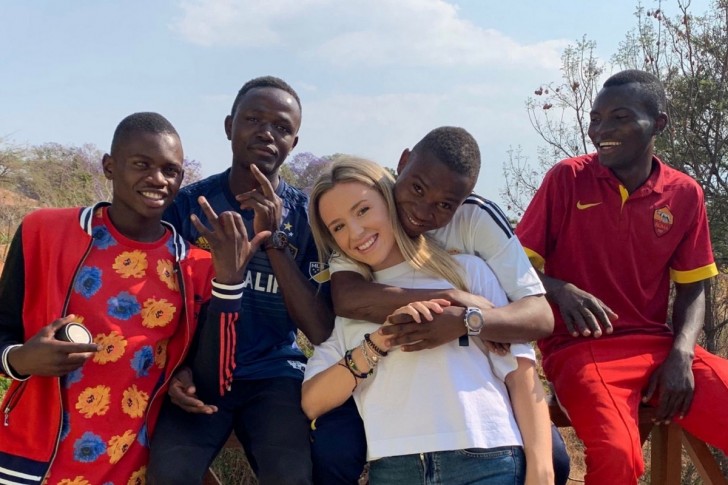 Letty lives in Iringa, in the African state of Tanzania, for nine months of the year; she spends the remaining months in the United Kingdom where she continues to raise funds and raise public awareness of the usefulness of her African mission. The girl explains: "When everyone comes home from school, they all have their own stories to share and homework, soccer training and musical commitments. It's a family home through and through."
A charity that has become a real family over time thanks to the efforts and rare sensitivity of this English volunteer who immediately took the destinies of these young people to heart, changing them for the better and moving them away from the streets. Congratulations on everything you have done and continue to do for them, Letty!
Advertisement