A woman gave birth on a plane during the flight: the child will have "free tickets for life"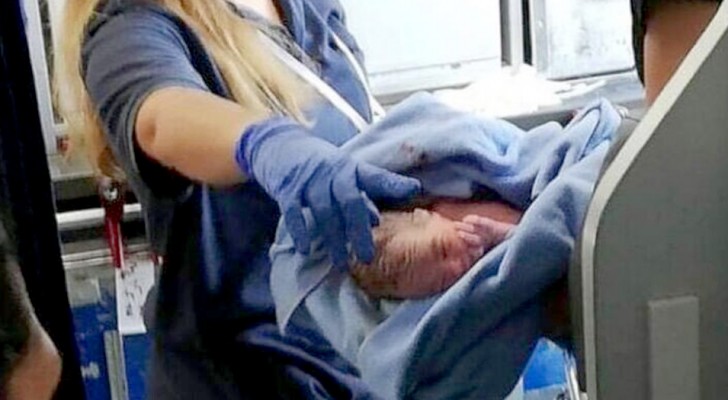 Advertisement
Imagine being at the end of your pregnancy and having to travel by plane for personal or professional reasons: what if you were to start labor in the middle of the high altitude journey? This nerve wracking dilemma was experienced for a few hours by a woman from Yemen who was traveling by plane on the Cairo to London route and whose waters literally broke mid-flight, giving birth to her baby before they could make and emergency landing at an airport. 
via Fox News
Advertisement
The woman was traveling on an EgyptAir airliner, and suddenly went into labor while the plane took off on its way to London; when the staff and hostesses realized what was happening, they planned an emergency landing in Munich, Germany, but before setting foot on German soil, the woman had already given birth!
In a Tweet, EgyptAir commented: "It is a pleasure to welcome a new customer to EgyptAir born on board our plane and we are also delighted to give him a souvenir to celebrate with his family." The airline has in fact announced that the child the woman gave birth to will have free tickets for life to fly with them!
Definitely a very smart move by EgyptAir to get more publicity, yet the photograph taken by the staff on board and published on Twitter leaves us in no doubt: how lucky that this mother had her son in circumstances like these!
Advertisement