17 hairstyles so extravagant that people couldn't help but immortalize them
1. He dressed elegantly, but unfortunately the clothes are not enough ...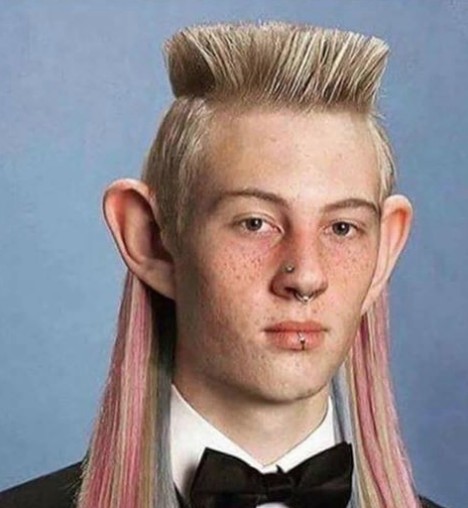 2. It almost looks like a huge antenna ... who knows what happens when he encounters a low doorway!
3. she certainly won't go unnoticed!
4. A love of the cinema is good, but perhaps at this levels it is a bit much ...
5. First you see the hair and then you see him ...
6. Geometric and somewhat flashy, but each to his own ...
7. They look like three little mountains in the middle of a desert ...
8. Not exactly the most discrete hairstyle ...
9. Various layers that seem detached from one another
10. She left a window for her ears: perhaps to hear better
11. How much gel was used to achieve this result?
12. "Patchwork" hair for a result that is anything but pleasing ...
13. Between the disturbing and the absurd there is ... this
4. Who would like a slice of pizza?
15. How can we begin to describe it?
16. Who knows if he is happy with this "highrise" hairstyle ...
17. At least she looks happy!