12 photographs from the past show us how much the world around us has changed
When we open the dusty old trunk of our memories and lay our hands on those very old photographs that tell of a past that we know will never return, we can do nothing other than abandon ourselves to a few tears and remember events or people from the past, as if that era was better than ours is today. Useless to make comparisons, the charm of "the way we were" will never go out of style, and this gallery of old pictures is proof that nostalgia for the past is truly a fiend.
The rays of light entering New York's Grand Central Station way back in 1929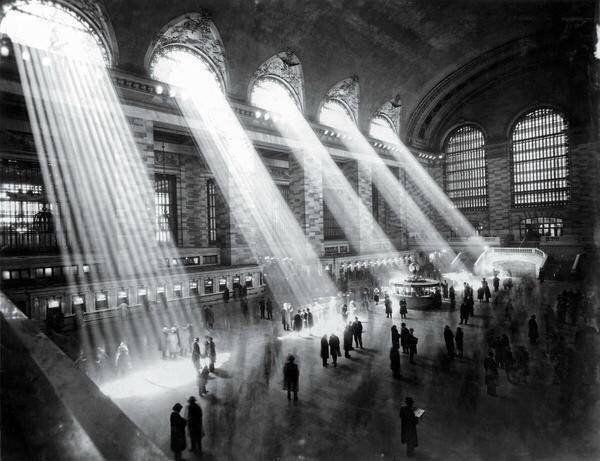 Four men try to take a vintage selfie: they are from the 1920s!
One-piece swimsuits began to come into fashion in the 1940s
When the distance between the knee and the hem of the bathing suit was measured for reasons of "decorum": back in 1922
Apparently, in 1950s Los Angeles there was a fashion for women of wearing a dog's collar on the ankle!
Ford's first car model with internal air conditioning. Year: 1952
The first Miss America, crowned in 1922
... And the first Miss Universe in 1928!
She looks like an old movie star, but it's a photo of my great-grandmother dated 1926
In 1910, kids made their own fun!
They look like silent movie stars, but they're actually my parents during the 60's!
Do you recognize him? It's a very young Stephen Hawking at the age of 20!
Time passes inexorably, but the old memories in these dusty photographs make us feel a strong sense of nostalgia for the good old days!