"I hope someone chooses me": the moving words of a child who has been waiting for years for a family who will adopt him
Having a family that loves you, that cuddles you, that only wants the best for you, that feeds you and gives you a safe roof to live under is one of the most beautiful and genuine gifts that life can give us. But this extraordinary gift is by no means taken for granted; around the world, there are hundreds of thousands of orphaned children just waiting to be adopted by a loving family. This is the story of Jordan, a 9-year-old boy from Oklahoma who is still waiting for someone to love him unconditionally ...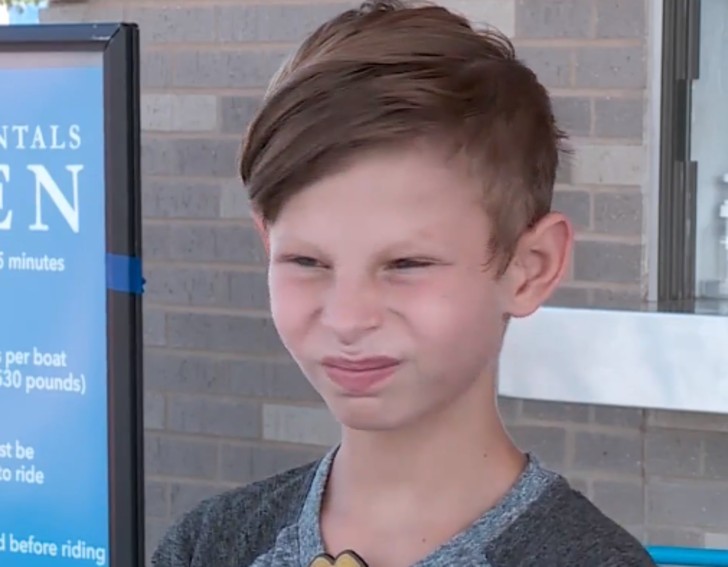 Little Jordan from Oklahoma is 9 years old, and has a younger brother named Braison who has had a luckier fate than his; in fact, despite Jordan having lived all his life waiting to be adopted, Braison was instead welcomed by a loving family. For this reason Jordan decided to contact a television channel to appeal to all the families who might finally want to adopt him.
"If you could go anywhere in the world, where would you go?" , asked the journalist who interviewed him; the little boy replied: "To an adoption party in a new family."
"What if you were granted three wishes?" the reporter asked: "Having a family, having a family, having a family. These are the only wishes I have," said little Jordan.
But after the heartfelt appeal on TV, things seem to be getting better for Jordan: in just a few hours, families from New Jersey, Florida, Illinois and Kentucky contacted the broadcaster, expressing their desire to be able to finally adopt Jordan and give him the home he has always dreamed of. From then on over 5,000 proposals for Jordan's adoption rained down in less than 12 hours!
Jordan is willing to do anything to finally find a family who can love him like a real son, and we too wish with all our hearts that his dream will come true once and for all.
Go Jordan, we're all with you!