This girl has 4 different boyfriends and they all live together: now that she's pregnant, they've all agreed to raise the child as one big family
Monogamy is a relatively new concept, when you think about how polygamy has been around since the dawn of time. In prehistoric times, it wasn't uncommon for men and women alike to have multiple relationships at the same time. 
Although it is less common, there are still a number of religions and cultures that believe polygamy is socially acceptable and, actually, recommended. Being monogamous is thus a choice, not an obligation.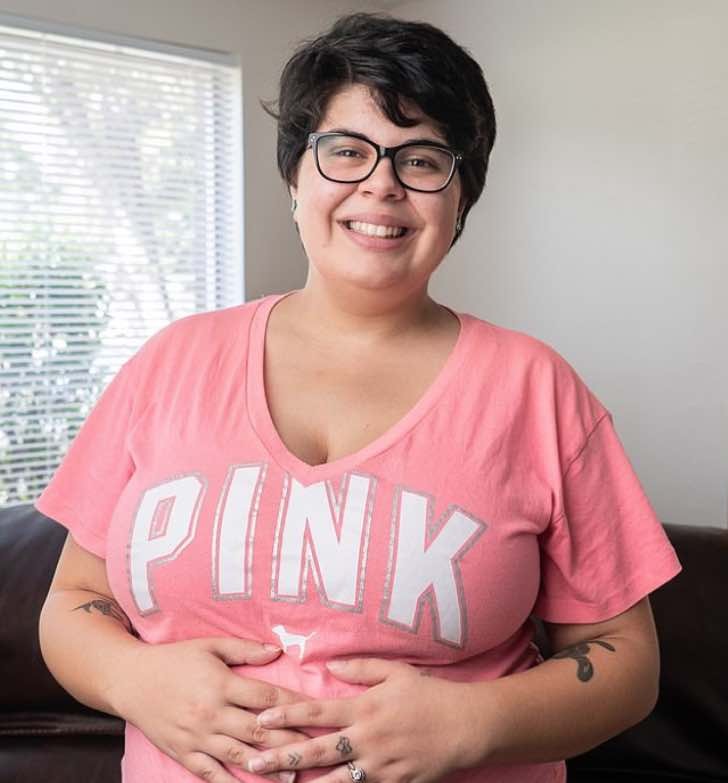 One young woman who has chosen a polyamorous lifestyle is Tory Ojeda, a 20-year-old from Florida. She may be young, but that hasn't stopped her from finding herself four different boyfriends. She even hopes to find more she can add to the group.
As the only female, she feels the weight and responsibility of pleasing them all. So far, none of her companions have made any complaints. Tory didn't start out by dating all four of them, though. The first of the four is Marc, who she started dating in high school. It didn't take long before her relationship with Marc grew in size. The second to arrive was Travis, which was followed shortly by Ethan and, finally, Christopher.
The 5 lovebirds live toegther under one roof. Recently, Tory found out that she is pregnant with Christopher's child. Even though some men might have an issue with raising a child that wasn't theirs, Marc, Ethan, and Travis have all agreed to think of the chil as their own.
It comes to no surprise that the groups family and friends find their living arrangments rather odd. It didn't take too long for all of them to accept their situation. When people ask Tory what she thinks of her boyfriends dating other people, she claims that all of them only want to be with her. Having said that, she however has no problem with them seeing other people if that is what they want.
In fact, it would pehaps take away some of the pressure of satisfying all four of them all of the time. Tory also believes that more people will end up adopting her way of life. In the meantime, she is enjoying life and ready for what the future holds for her and her peculiar family.