This makeup artist shows her clients small tricks that drastically improve their look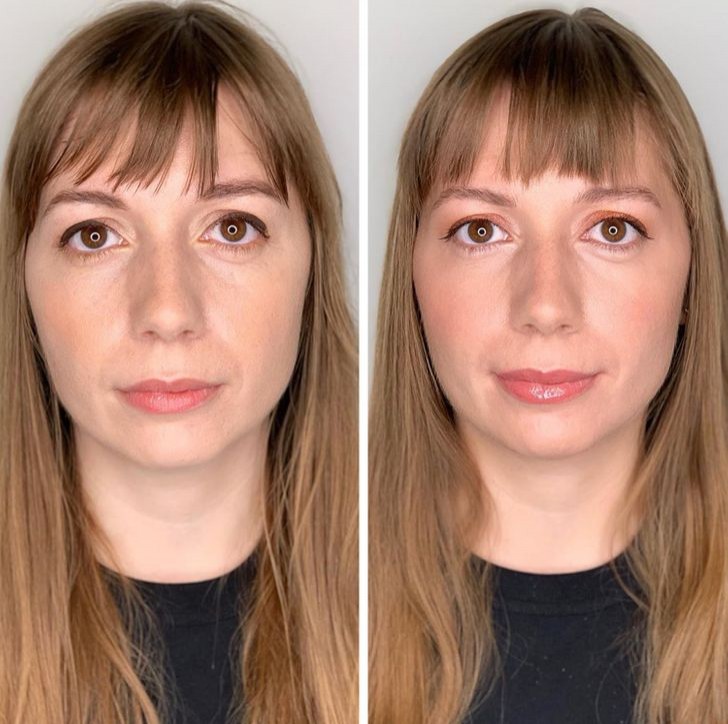 Julia is so popular for this reason: she's able to bring out the best features in every woman she applies makeup to...
Julia starts off with a client's simple request and then implements it into whatever ideas she might have
To sum it up, Julia doesn't take away from the ideas of her clients... she merely makes them better...
She usually takes the makeup that the client is already wearing and adds in whatever detail she feels is missing with her quick and easy makeup strategies
She claims that these application strategies are very simple, but they are apparently very effective!
It's weird how even parting your hair in a difference way can make a big change in your appearance...
Just look at what that splash of red lipstick can do to this girl's look!
It's amazing how even the slightest change in eyebrow color can lighten up a person's face!
Good-bye harsh eyeliner, and say hello to that natural glimmer!
It's seriously doesn't take that much to give these women a whole new look!
Just take a look at these small changes that Julia made... but they really made the difference!
She's able to satisfy anyone's request!
Her work has become so popular on social media that her clientele has grown exponentially!
No woman's look is too challenging for Julia... she brings out the beauty in everyone!
Try her for yourself if you still don't believe us!