This girl was born with a singular tuft of white hair: a unique and fascinating distinctive trait
Each of us, as we know well, is unique in his own way. Although we can think that in the world there are people with a character and appearance similar almost entirely to ours, originality and personal individuality are things that distinguish us from everyone and will always do so.
Genetics, in this, plays a really important role, and we can say without exaggerating that with some people it really manages to bring out incredible results, able to distinguish them in a unique way from all the others. Some have, to say the least, surprising features, such as that of little MilliAnna, a girl born with a white "patch" in her dark hair, a really distinctive feature that has made her a celebrity on the web.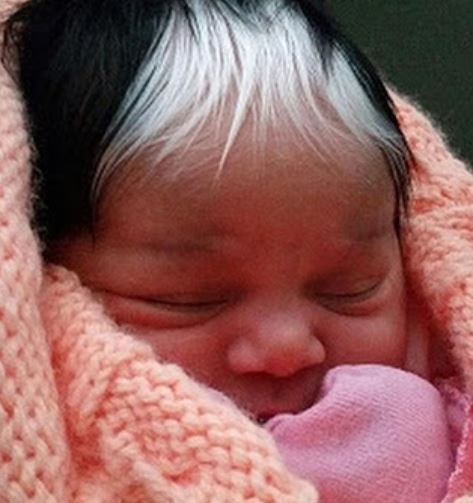 In MilliAnna's appearance, the genetic factor - and in particular the legacy of mom Brianna - really left no room for doubt. The child, in fact, could only be her mother's daughter, since she also has the elegant light colored tuft in her hair. Together they really form a splendid couple, and the photos that portray them one next to the other have managed to amaze and touch many viewers on the internet.
The white patch in the dark hair of mom and daughter is not a simple aesthetic "detail" but a very precise physical condition, called polyosis, which involves a lack of pigment in certain areas of the body and can be associated with vitiligo.
Despite being a distinctive trait with great charm, Brianna's youth was not easy, as her very particular hair was often the object of teasing by her peers.
Over time, however, the woman has learned to accept and value the gift that Mother Nature has given her, which makes this characteristic obvious to everyone also in her little daughter, from an early age.
Moreover, it is impossible not to be fascinated by the beauty of this little girl, a very special-looking creature!