Zipper broke? This man knows how to repair a broken zipper using just a fork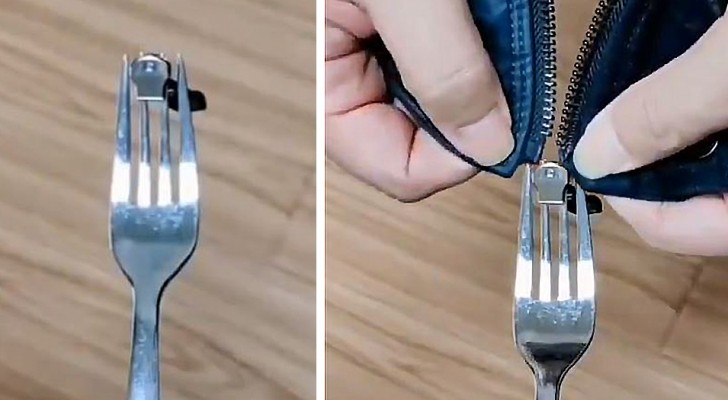 Advertisement
One of the most annoying things that happen to us in our everyday lives is probably a broken zipper. Who hasn't had this happen at least a dozen times? Perhaps the zipper broke on your favorite pair of jeans, jacket, purse, or sweater. In any case, it's very annoying. 
Luckily, there's a way to fix this issue, and we bet you'll never guess how easy it is! Although you'll find several methods for fixing a broken zipper online, we encourage you to look no further than Jesse Torres's video that he shared on his twitter page. According to Jesse, to fix a broken zipper only takes the help of a fork. 
Advertisement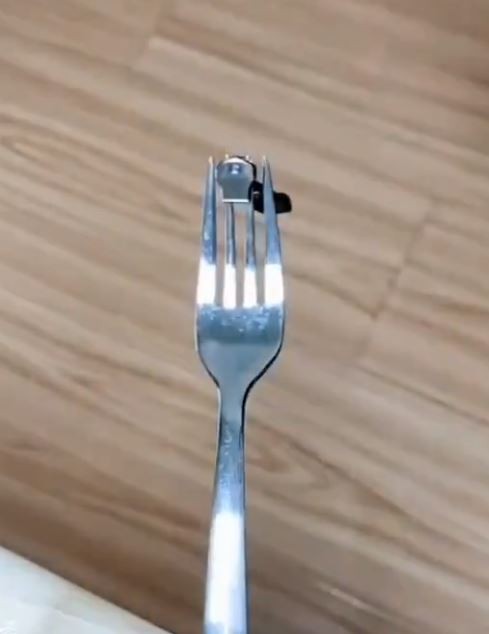 After watching the video, some twitter users commented on Jesse's post stating that they were almost tempted to break a zipper just to try his method out. We're not surprised either. We've watched the video and we've gotta say that Jesse makes it look super easy!
First, put two of the fork's fingers through the two openings of the zipper (where the zipper chain normally goes through). Keep the zipper nice and steady. Next, take the zipper chains (located on each side of your pants, jacket, purse, ecc) and insert them through the zipper openings and then pull the zipper up. It should then fasten just as it use to!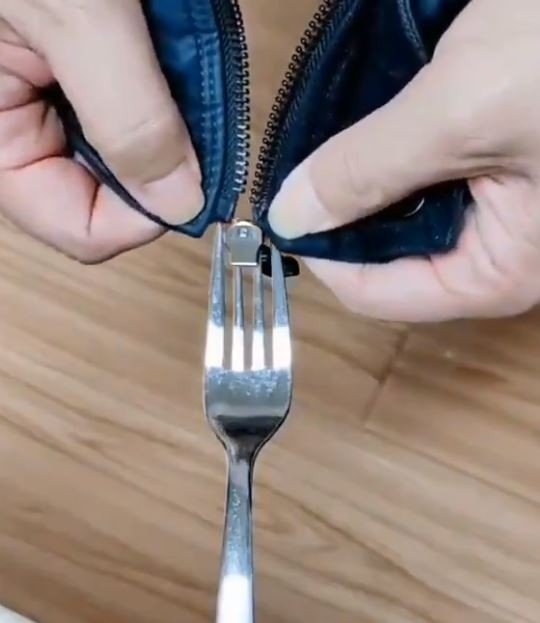 Obviously, this method won't keep the zipper from falling off or breaking again, but it's a quick and easy way to resolve the issue, especially when you're in a hurry. You could also try sewing a larger knot at the bottom of the zipper chain to keep the zipper from falling off again. In either case, this method is quick and easy, and you can repeat it as many times as you want.
Jesse's quick fix is definitely an ingenius one. It's true what they say: sometime's the simplest solutions to problems are the best ones. If you haven't tried this method before, we highly recommend watching Jesse's video.
You can watch Jesse's video, clicking on the link below:
https://twitter.com/jstorres/status/1186726562105683968
Advertisement