A young girl creates a plastic covering that allows her to hug her grandparents without risk of spreading Covid
In the midst of the Coronavirus, hugging, kissing, and just touching our friends and family in general has become the Coronavirus's favorite means of contamination. Those who are most at risk are our elderly family members like our grandparents. This means that millions of grandchildren across the world haven't been able to hug or kiss their grandparents in over 2 months. One grandchild, however, came up with a way to hug her grandparents without putting their health at risk.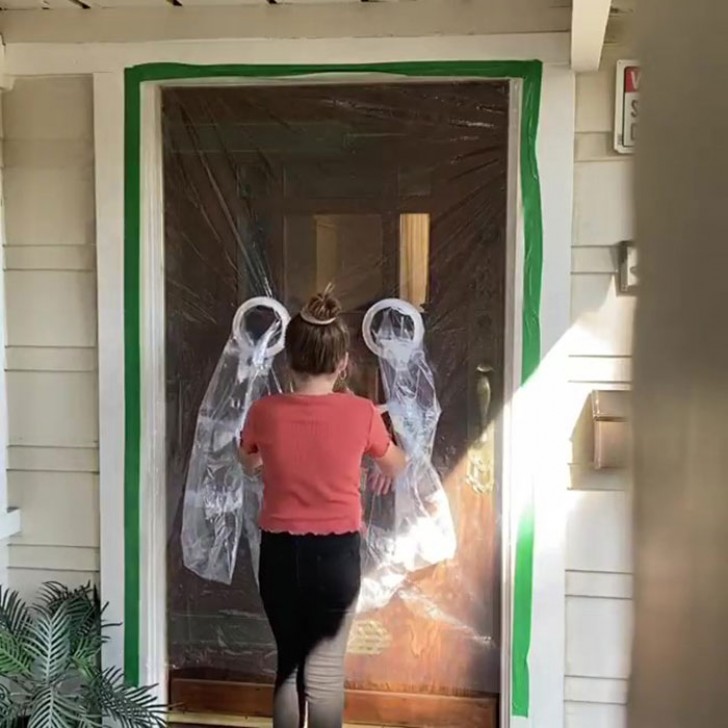 The young girl's name is Paige Okray and she lives in Riverside, California. With the help of her mother, Paige created a plastic-type shield that fits over her grandparents doorway so that she and her mother could visit them without having to worry about possibly passing along the virus to them.
The plastic covering also has 4 holes where two people can put their hands through. Inside the holes are plastic sleeves, so that when Paige and one of her grandparents put their arms through them, they can hug each other without really actually "touching" each other.
These images are a prime example of the love a grandchild feels for their grandparents. Despite the restrictions, Paige created a way to hug her grandparents safely without compromising their health. We love Paige's determination to show her grandparents love during a time where we all feel a little bit more lonely. Way to go, Paige, an thank you for inspiring us!