At 113 she defeats Covid-19 with only mild symptoms: she is the oldest woman in Spain to recover from the virus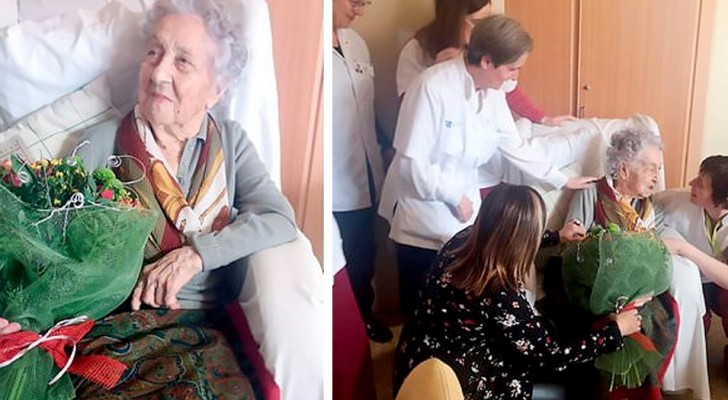 Advertisement
At 113 years of age Maria Branyas is the oldest woman in Spain to be completely cured of Covid-19 infection; after weeks and weeks of preventive home self-isolation starting from the very difficult month of March, Maria defeated the Coronavirus only leaving behind a few mild symptoms that were not severe enough to force her to be hospitalized. At her great age, Maria is also among the oldest in the world to have beaten the virus.
via BBC
Advertisement
At 113 years of age, Maria Branyas therefore survived the Spanish influenza, the First World War, the civil war of 1936-1938 and the Second World War; the global pandemic from Coronavirus is only another milestone in her long life made up of many, many events, both beautiful and difficult. Born in Mexico in 1907, she moved north to San Francisco two years later and arrived in the Catalan province of Girona during the First World War with her Spanish journalist father. She has raised three children in her long life, one of whom recently turned 86, Maria also has 11 grandchildren, the eldest of whom is 60 years old, and as many as 13 great grandchildren.
In short, long life to Maria!