After 73 years of marriage, an elderly couple die of Covid-19 only 6 hours apart
They met when they were very young in the late 1930s, and from then they never separated until the arrival of Covid-19. Wilford and Mary Kepler are an elderly couple from Wisconsin who have been married and inseparable for 73 years. He met her in the late 30s during high school, but then the Second World War broke out and Wilford had to leave for the front. But their love, even at the distance of the world war two conflict, has always been alive.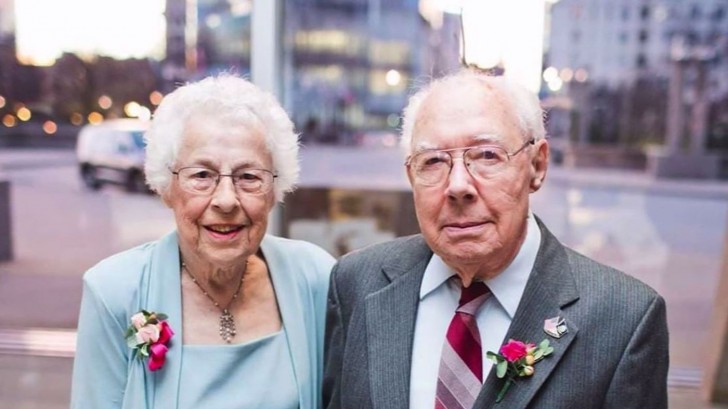 When Wilford Kepler returned from the war in 1946, he immediately decided to marry Mary, and they were an inseparable couple for 73 years; in all these years they have extended their family by having children and grandchildren ... a perfect life, until the arrival of the global pandemic caused by the Coronavirus.
In April 2020, at the venerable age of 94, Wilford slips, falls to the ground and suffers a serious head injury that means he has to be admitted to a nursing home; meanwhile, Mary is diagnosed with Covid-19 ...
Both are eventually admitted to the same facility, the Froadtert hospital; Unfortunately, after a few days Wilford is also diagnosed with Coronavirus, so the nurses decide to put them in the same room. Health workers brought their beds closer together so they could stay close and hold hands in such a difficult time.
In the end, Wilford and Mary died of the virus just 6 hours apart on the same day after 73 years of marriage. A life spent together, without ever separating, cut short by the global pandemic. May they finally rest in peace