3 babies have been abandoned in front of the same house years apart: the police discover that they are siblings
It looks like the plot of a film, but unfortunately it is a true story. Investigations by the police in Orlando, Florida (United States), investigating the abandonment of an infant just one month old left on the doorstep of an apartment, found a link between the latter abandonment and the two previous ones that occurred years before, in front of the same apartment. The three children are children of the same mother and father, police said following the DNA study of the three. Police are now trying to trace the man and woman.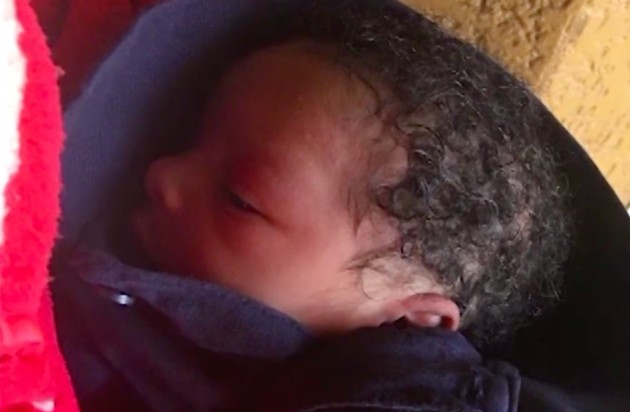 Already from the second abandonment, which took place in 2017 in front of an apartment in a residential center in Orlando, Florida, the detective Ghena Luker was convinced that the case was connected to another abandonment in 2016, always in front of the same apartment.
But it is following the third, and hopefully last, abandonment that the police have confirmed by DNA investigations that the three children abandoned years apart are siblings, having the same mother and the same father.
The last one, a one-month-old baby boy, was found wrapped in a T-shirt by the woman who lives in the apartment: the woman reported having heard the crying, and having opened the door and she saw the baby. She claims to have initially thought it was a joke, but not seeing his mother nearby she started to worry. After notifying the police, the newborn was taken to the hospital for tests and luckily he was found to be in good health.
The baby, just like his sister before him in 2016, was left with a note in which the mother says she is afraid of the child's father, and asks the finder to keep him secret and take care of him.
The police, led by the detective, are now looking for the man and woman who gave birth to the three children. Florida has a law that allows parents to leave their children within 7 days of birth in a hospital, police center or fire station, without being reported and investigated if officials ascertain that there has been no violence or abuse. It is not certain, however, whether the parents of the children can take advantage of the law, given that the children have been abandoned in front of an apartment.