A butter-less cake you can bake from a pan: a quick and easy cake for anyone who doesn't want to turn on the oven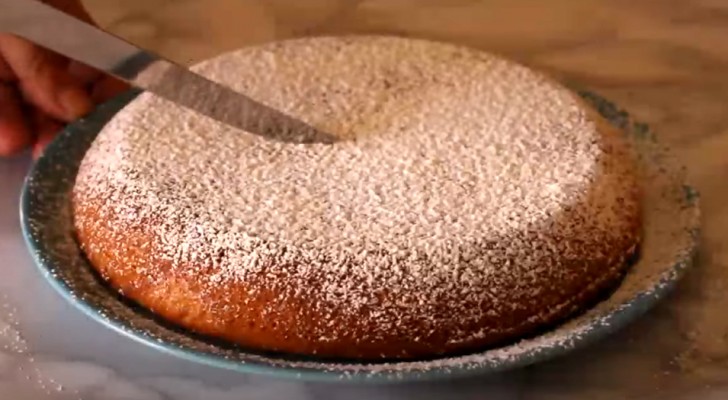 Advertisement
You've probably have heard of people making ice cream cakes, which don't require any time in the oven. Those cakes, however, don't give us the same satisfaction as a nice, soft and fluffy cake that only the oven can give us. That is, until now. What if we told you that you could bake a cake with just a non-stick frying pan and a stove burner? Believe it or not, it does exist, and we are going to tell you how you can make it at home. It's a quick and easy recipe, and it's perfect for the summer time, when people avoid turning on the oven at all costs. 
We should start off by saying that you should choose a non-stick pan with taller sides. That way, when the cake begins to rise, you don't have to worry about it spilling over the top. It's also better to have a gas stove; if you have an electric one, you'll have to check on the cake much more often.   
Advertisement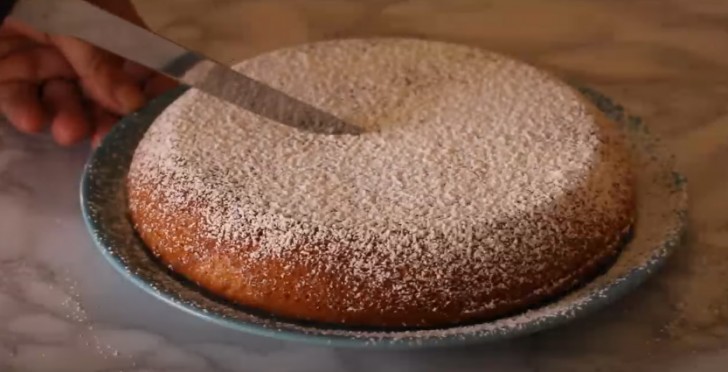 As for the ingredients, you will need:
1 2/3 cups of flour (200gr)
3/4 cup of sugar (120gr)
1 tbs of baking powder (15gr)
3 1/2 tbs sunflower oil (or vegetable oil)
2 eggs
1 cup of milk (250 ml)
Start by mixing the eggs and sugar together. You can use an electric mixer to make the process easier. Next, add the oil and mix. Once the oil is mixed in, start adding in the flour little by little. Alternate between adding in flour and mixing it in with the other ingredients until there is no more flour to add. Now, add in the baking powder.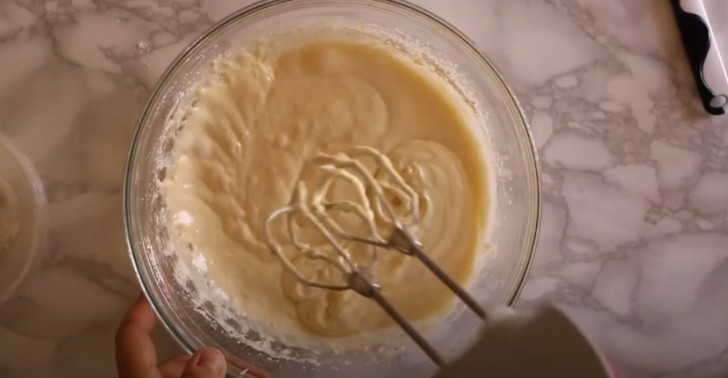 Next, gradually add in the milk like you did with the flour. Always keep in mind that the mixture must be good and mixed before adding any other ingredients. If the batter becomes too liquidy, add in a little more flour. Once it looks like you have obtained the right consistency, pour the cake batter into your non-stick pan.
Advertisement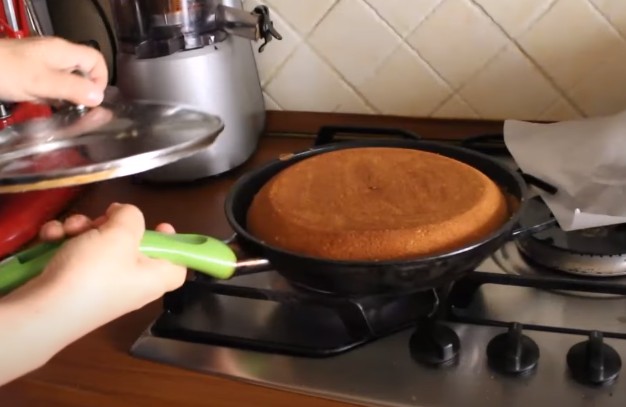 Cook the batter on medium heat without the lid on for 5 minutes. Once you've covered the batter with the lid, set the burner to low heat and cook for 20 minutes. After 20 minutes, use the lid to turn the cake upside down so that the other side has a chance to cook evenly. The other side should only take 10 minutes, so make sure you keep an eye on it.
Once the other side is done cooking, put it on a plate or a cake dish and garnish it however you like. You could even add chocolate chips or fresh berries to the cake batter if you're looking to add a little more sweetness or texture to the cake. Since the cake is made without butter, it's very light and perfect for breakfast or an afternoon snack. Enjoy!