The 3-ingredient focaccia: a substitute for bread that is easy to prepare, tasty and inexpensive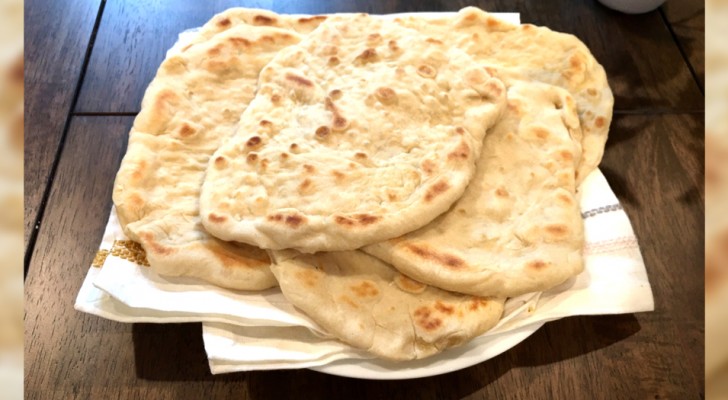 Advertisement
Bread is one of those foods that should never be missing at home. Its varieties are truly infinite and, when we don't have it available to accompany our dishes, we certainly miss it. It happens to everyone that we run out or forget to buy it, and this is why, if it happens, it is not bad to know some "tricks" to recreate it yourself at home, maybe even if we do not know how to make it in the classic way.
In this case, you can also indulge in creating a product that is very close to a classic bread. We are talking about focaccia and, specifically, a focaccia for which we will need only 3 ingredients: a great way to prepare a simple but tasty food, quickly and cheaply!
Advertisement
To make this 3-ingredient focaccia, you only need flour, yeast and oil. Brandon Johnson, a South Dakota chef, shared this simple, cheap and quick recipe, making it popular in no time and calling this food "the easiest type of bread you can make." Here is the method for making 6 focaccias.
Mix together 2 cups of flour, a tablespoon of baking powder, a teaspoon of salt, a tablespoon of oil and one of warm water until a dough similar to that for pizza is obtained.
After kneading it for a few minutes, let it rest in a container, taking care not to let it stick to it, for 30 minutes. At this point, divide the dough into 6 pieces and spread them on a surface sprinkled with flour, until a rather thin thickness is obtained.
Once this is done, it will be time to put the breads on a preheated grill (at about 180 ° C) and leave them to cook until they become sufficiently golden, with some darker spots. Turn them over from time to time.
The result? It speaks for itself: to be consumed immediately (perhaps with a little rosemary on top) or to be frozen, this focaccia is tasty, simple and light, and can be an excellent substitute for the classic bread. Seeing is believing!