This Golden Retriever cannot help but "hug" passersby every time the owner takes her for a walk
Her name is Louboutina, she is a lovable Golden Retriever who lives in the Chelsea neighborhood in New York and has an official Instagram channel, obviously managed by the owner, which is about to reach 200,000 followers. Why all this celebrity for a gentle puppy, you say? Well, simply, Louboutina has become increasingly famous in the Big Apple because, every time she leaves the house with her master, she literally does nothing but hug every passerby!
Over time, Fernandez-Chavez, the owner, understood that his Louboutina had a lot of love and affection to offer people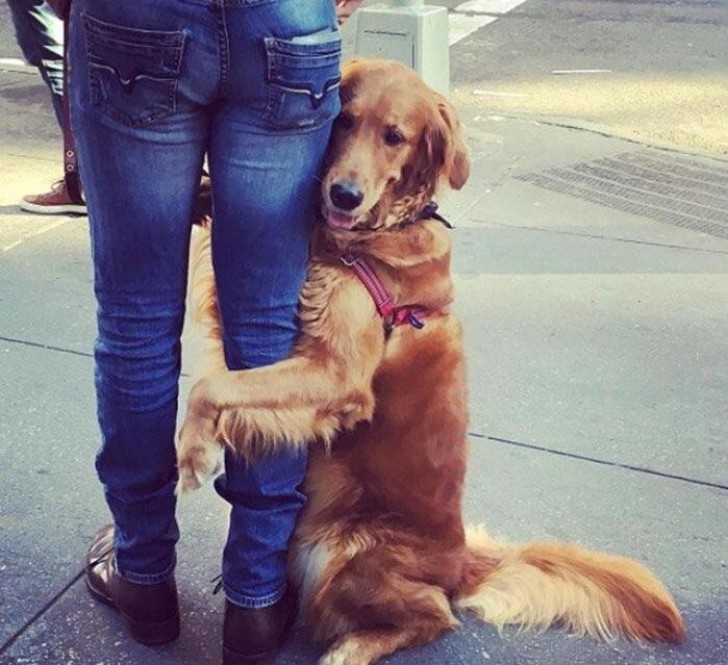 So he decided to open an Instagram channel to capture all those moments when his sweet golden retriever hugs passersby ...
.... And since it has become a regular habit for Louboutina, the daily walk now lasts 2 hours!
So, if you walk around the Chelsea neighborhood in New York, it's hard not to get acquainted with the sweet Louboutina ...
... And we are also sure that, despite not knowing you, she will give you a warm hug!
The owner also has an email address where you can ask for an "appointment" with his dog and be hugged by her, perhaps with a nice souvenir photo
Just like thousands of people have already done!
Louboutina's Instagram channel is in fact full of fortuitous encounters with passers-by who welcomed the hugs of the golden retriever with all their tenderness ...
... and you too, one day, can have your souvenir photo with Louboutina!
Isn't she adorable?
We all need a hug at least once in our lives, why not receive it from this extraordinary and generous Golden Retriever in New York?