At the height of the Coronavirus emergency, a couple on a motorcycle give water, food and comfort to stray dogs
In hard and very difficult times like those of this global Coronavirus pandemic which is forcing us to remain closed at home to break the chain of contagion, it is right to think about the people and families who in this crisis are facing real economic difficulty, but let's not forget about stray dogs. A Mexican couple have sweetly thought about them, and were "captured" while making a truly heartfelt gesture.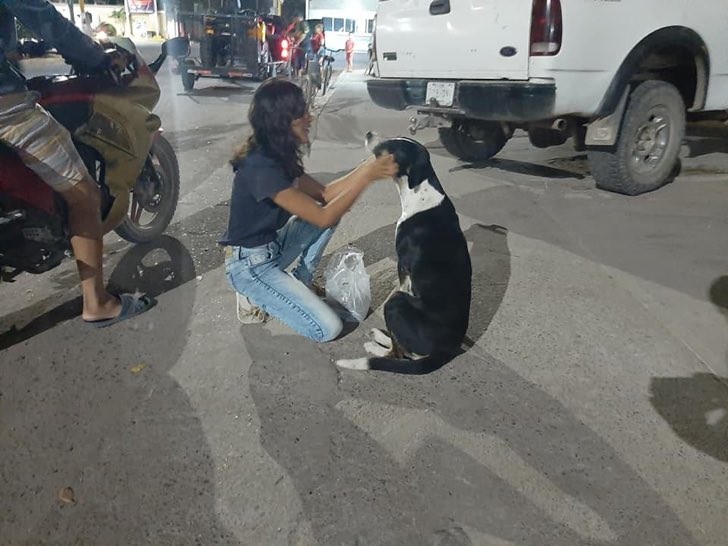 In Mexico, until April 30, 2020, public, private and social activities have been canceled to stop the spread of Covid-19; only activities relating to citizens' health, safety and protection are maintained. The country is paralyzed by the pandemic, like most of the rest of the globe, but although human movement has stopped, that of animals has not. And many homeless dogs are baffled to see the empty streets, and they are no longer receiving food or affection from passersby. It is very complicated for them.
But fortunately there are those who are thinking about them; the Mexican website Noticias de Codigo "captured" a young couple who, on the night of March 31, 2020, fed and gave some affection to many stray dogs, bewildered by the very particular situation that everyone is experiencing.
The couple, a man and a woman, arrived aboard a motorcycle and donated dry pet food to a poor stray dog in search of water and food; moreover, the girl lingered a few minutes longer to stroke the dog and offer some sweet words.
A beautiful gesture from a big heart, with an extra thought towards these poor four-legged friends who, in this difficult and distressing moment, also need water, food and maybe some extra petting.