Doctors and nurses in the hospital applaud the cleaners: the workers too often forgotten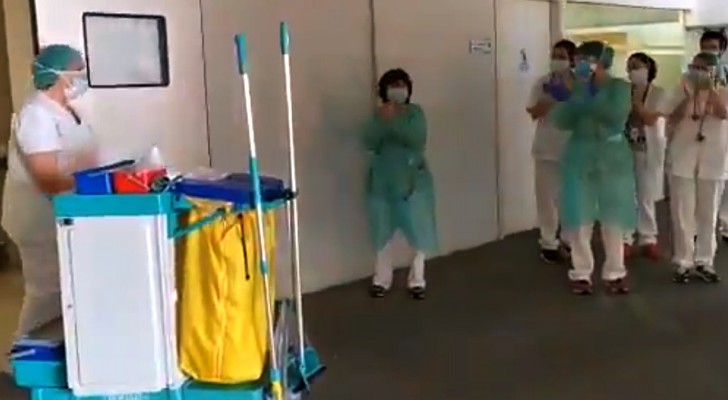 Advertisement
In the world, the Coronavirus emergency is now a living reality and present in many countries. While many people are at home in quarantine, hospitals are working tirelessly to counter this terrible invisible enemy. Next to doctors and nurses, tireless heroes, there is a other whole world of people who, within the walls of health facilities, take care of making everything work day by day.
We are talking about the staff of workers, women and men who clean, tidy up, deliver meals and keep the practical side of hospital life under control. They too are people who silently, with commitment and courage, carry on the fight against Covid-19. To prevent the vital role they play from falling into the background, doctors and nurses from a hospital in Barcelona have dedicated a symbolic and emotional gesture to them.
via Hospital Sant Joan de Déu Barcelona
Advertisement
Twitter/Hospital Sant Joan de Déu Barcelona
We are at Sant Joan de Déu, a large facility in the Catalan city where, as in any other hospital in Spain, Europe and worldwide, Coronavirus has been fought for days. The healthcare staff of this facility has decided to publicly thank all non-healthcare professionals in a video that has quickly gone around the world.
A long and heartfelt applause to two porters who were carrying a patient on the stretcher: thus doctors and nurses from Sant Joan de Déu wanted to thank them. In addition to the applause, the hospital management itself expressed great gratitude to all its staff for continuing to carry out their duties in exceptional circumstances such as the Covid-19 pandemic.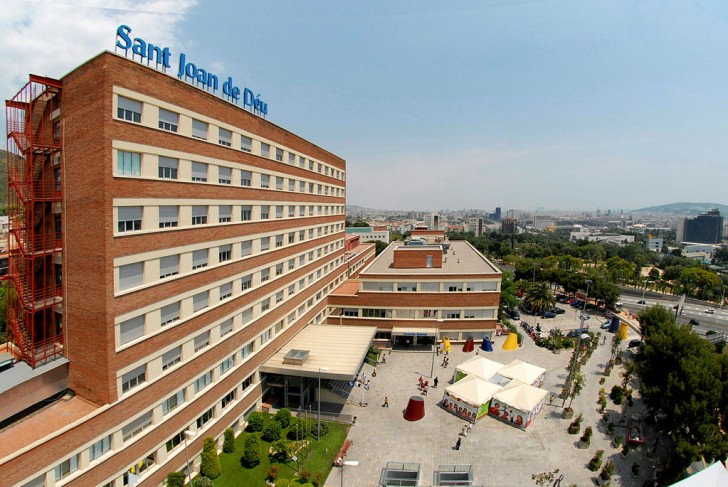 Hospital Sant Joan de Déu Barcelona/Wikimedia
The video of the applause was also shared by the Department of Health of Catalonia, precisely to underline how important, in these terrible moments, is the contribution of everyone, even those who, too often, remain in the background despite the precious work they do. We also join the thanks to all these people, hoping that, in Spain and throughout the world, a light can soon be seen at the end of the tunnel.