An elderly couple celebrate their 70th wedding anniversary together with their 21 grandchildren and 36 great-grandchildren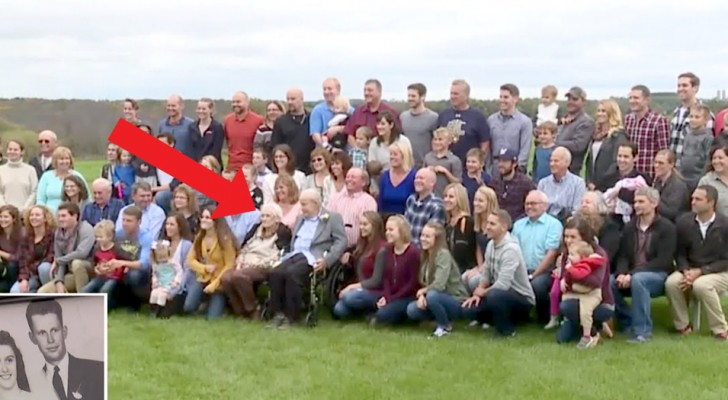 Advertisement
In the 1940s, William Horst worked as a bartender in a ballroom. It was a boring night and there weren't many customers, so William took the opportunity to get on the dance floor and do a bit of dancing, and it was then that he met the love of his life, Laverne. William and Laverne fell deeply in love, and in 1948, as soon as William returned home from service in World War II, he and Laverne married and over the years they went on to have 10 children.
via FoxNews6
Advertisement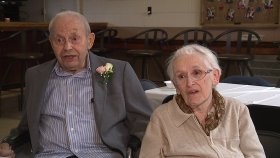 In all those years, William and Laverne had taught their many children the love of cultivating the land and gardening, since they have always managed and cared for the third generation farm they owned in Hartford, Wisconsin. The love between William and Laverne lasted a long time, and in October 2018 the two celebrated 70 years of marriage, with a surprise ...
All the members of the very large family of William and Laverne took part in the celebrations: 21 grandchildren and 36 great-grandchildren, among others!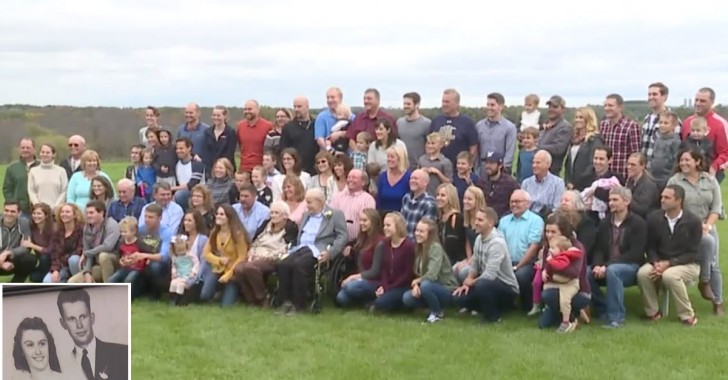 A considerable number, just as the infinite love between William and Laverne was profound and considerable, whose legacy is jealously guarded in the hands of children, grandchildren and great-grandchildren! Unfortunately, William passed away a month after the celebration, at the age of 95.
But what a life William and Laverne had, and what a loving and ... large family!