A wave of Golden Retriever puppies overwhelms this man who can't stop laughing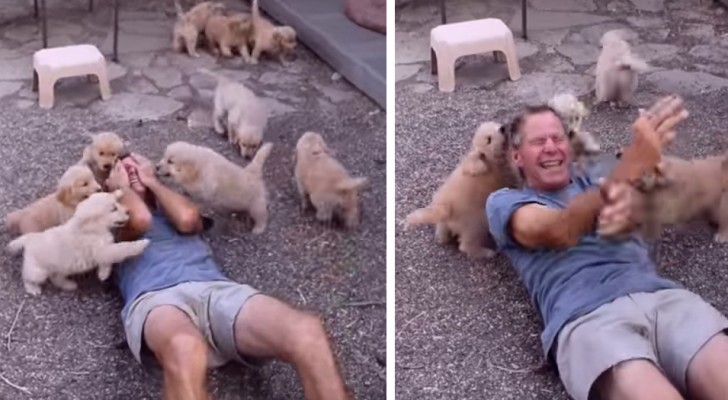 Advertisement
Who as a child has not had the thought of wanting to pet a puppy at least once? Some have been more fortunate than others and persuaded their parents to adopt a dog, others, however, have become adults and still continue to dream of the day when they will be perfect and lovable owners. On the other hand, how can you resist the sweetness of a Golden Retriever puppy? Edna Valley Golden Retrievers, which takes care of breeding Golden Retriever dogs, knows this well and also knows what effect "a wave of puppies" can have on people!
Advertisement
Here is the owner of the Edna Valley Golden Retrievers who "frees" all the puppies to let them run around happily in the courtyard .... but where will they be headed?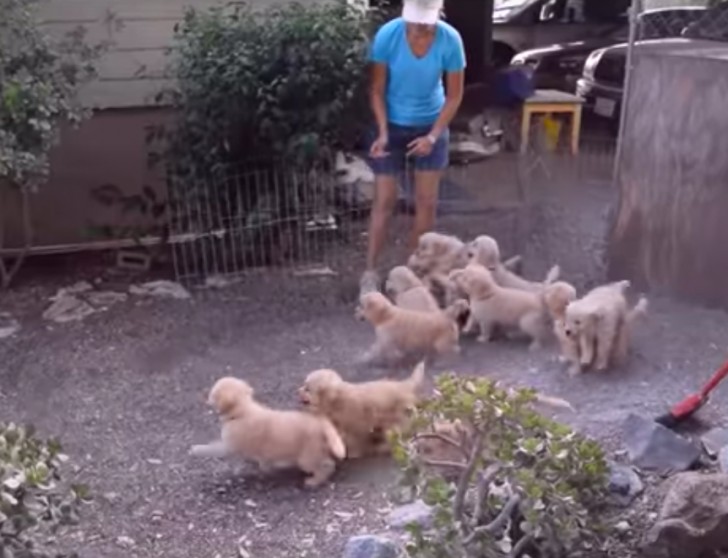 Advertisement
"Look guys: there's a human! Let's attack him and cover him with cuddles!" - the cute Golden Retriever puppies must have thought exactly this as they swooped towards their master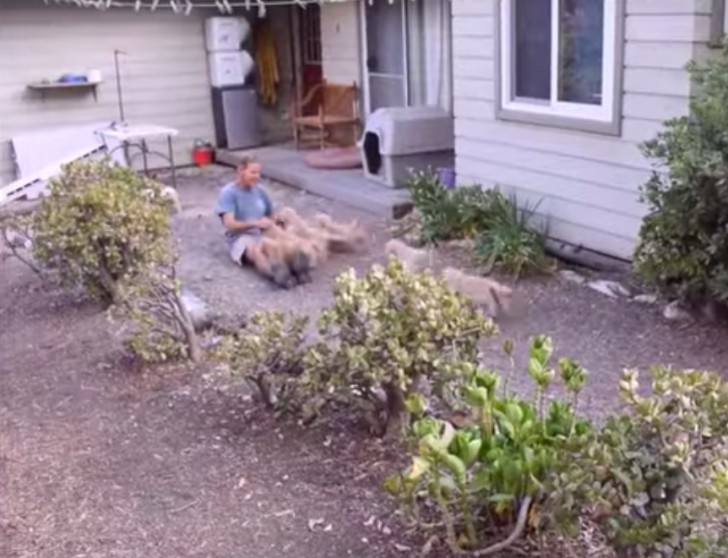 The man was literally attacked by a horde of beautiful and tender puppies, ready to spread love and joy to others ... because that's what puppies do, right?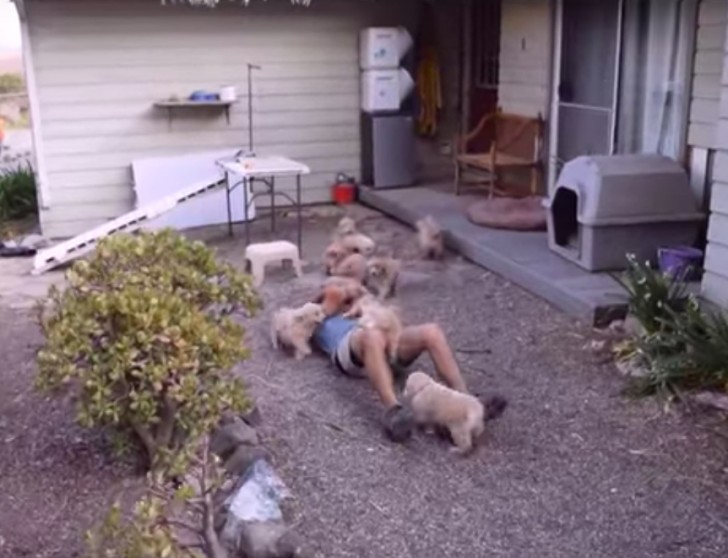 In the video, the man can't stop laughing while the puppies can't stop covering him with "kisses and cuddles" .... it's impossible not to smile in front of such a display!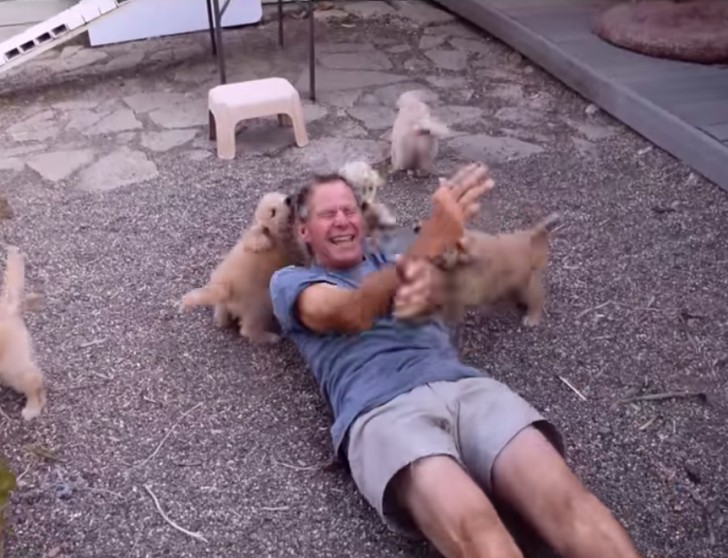 Don't you think Golden Retrievers are adorable? We always remember that a puppy is NOT a toy, but a living being that deserves all our care and attention ... so think about it before adopting one. What is certain is that you will receive tons of love if you choose to welcome one in your life!
Edna Valley Golden Retrievers/Facebook
Watch the video and let yourself be overwhelmed by a strange feeling of happiness!
Advertisement