This gorgeous Cocker Spaniel puppy has eyes that are so beautiful that they resemble those of a Disney princess
It is now very common to set up and launch Instagram pages about one's pets—dogs, kittens, parrots, hamsters—anyone's pet can become an Internet celebrity!
This little female Cocker Spaniel puppy named Winnie, for example, has collected around 260,000 followers on her Instagram profile.
The reason for such fame is not difficult to understand!  In fact, the little puppy is simply adorable!
Especially, with her incredible green eyes, this little puppy has truly conquered the hearts of thousands of fans and users from all over the world.
Some people have even compared her beautiful eyes to those of a Disney princess!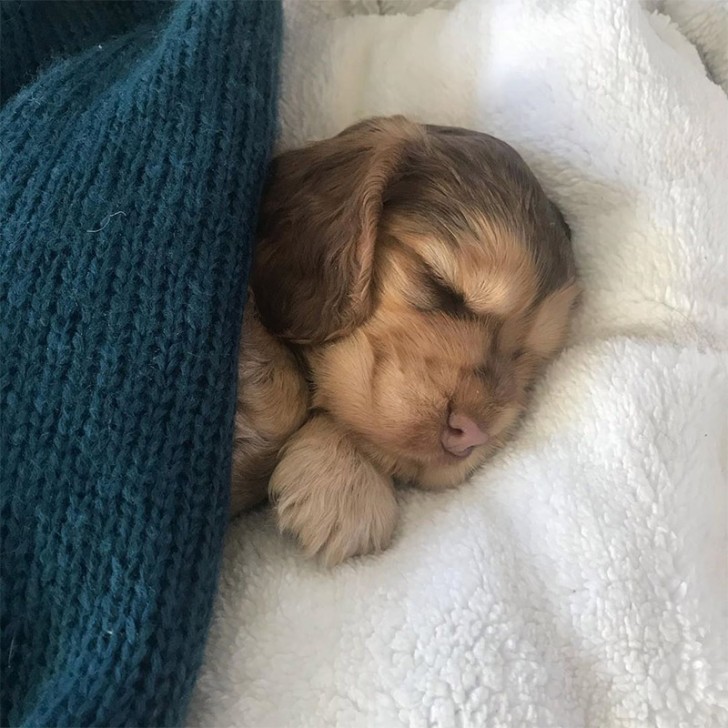 Little Winnie was born on 28 October 2019, and when her owners first published a photo of her, thousands of users literally invaded the comments section to find out more about this adorable little puppy.
Most of the comments are all mainly focused on the beauty of her eyes - which is not really surprising! It just takes one look to fall in love with her!
Don't you find her adorable?
This is Presley!
Sweet and delightful little Winnie also has a brother named Presley, equally irresistible—that has his own personal Instagram page, too!