This man has been eating rice and pre-packed food for a long time: he's saving the money to send it to his family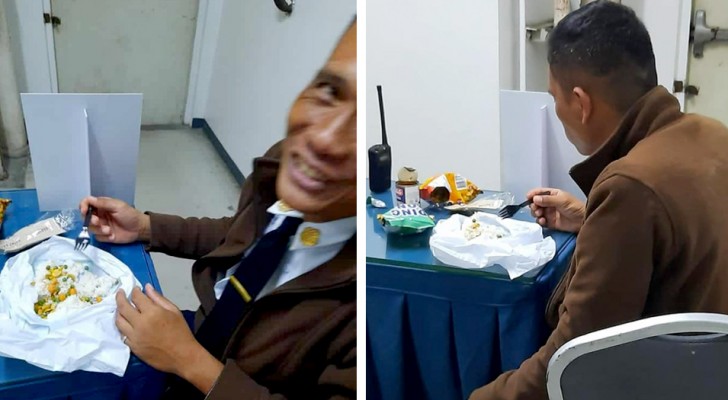 Advertisement
The sacrifices that can be made for the sake of your family are innumerable, even if this may mean rationing your daily food so that your wife and children can live a dignified life. The decision made by a security guard in the southern Philippines moved the hearts of many web users, who shared millions of images of this father who chose to eat only pre-packaged food and rice to save money from then send to his family.
Advertisement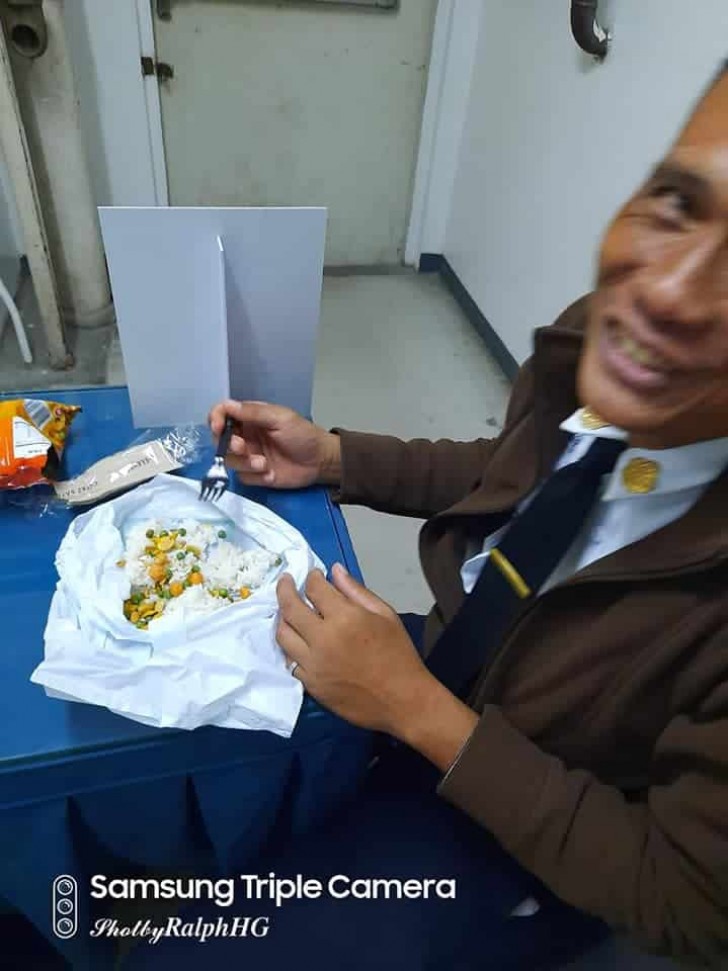 Initially shared by Ralph Reymond Hermano Getanes, the colleague of the security guard, the harrowing post published on Facebook shows the security guard named Aries Abas who eats his food from a plastic bag full of rice and chichirya, a prepackaged meal typical of the Philippines . Aries was then "captured" in a photo by his colleague, worried about seeing him eat such a frugal meal in silence.
Eventually, Ralph asked Aries why this meal, and Aries explained that he is trying to save his salary by putting it aside and sending it to his family who live in Cotabato, in the south of the Asian island.
Advertisement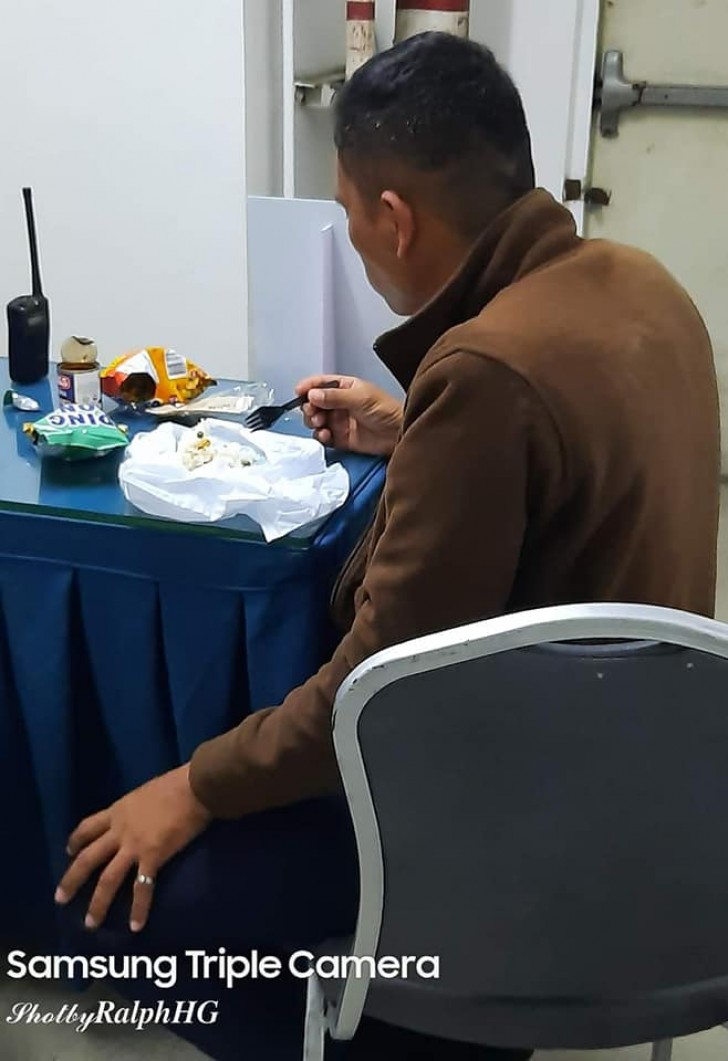 Many web users who read and shared the Facebook post pointed out that most security guards are not well paid in the Philippines because they often work as mere employees of an agency that takes care of the service. That's why Aries is "forced" to eat chichirya with rice so he can have enough money to send to his family, far away from him, and then bring them home one day.
Our hearts break on reading this sad story and we hope that the future for Aries and his family is a better one, full of hope.
Advertisement