15 people who challenged themselves to lose weight and have lost so much that they are almost unrecognizable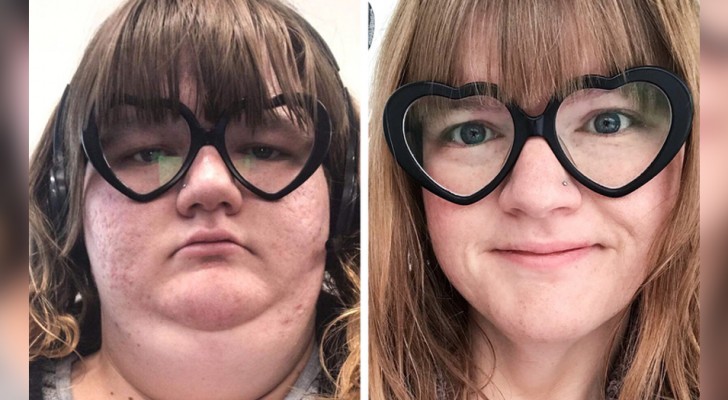 Advertisement
When you put on your mind to lose weight, you are aware of going through an important and tiring challenge. Going on a diet is not a walk in the park, much less enrolling in the gym - not everyone has the necessary willpower or staying power and many prefer to lock themselves in their sadness and daily discomfort. Fortunately, there are those who, despite the great difficulties encountered, do not give up and succeed in the satisfying task of losing weight. For many people, losing weight means improving their health, it means loving each other better and not feeling so uncomfortable with their body. In general, you should always find time to carry out regular physical activity: our body is our home, the more we treat it well, the more it will support us in old age.
In this photo list, we want to show you some people who have challenged themselves, losing a lot of weight, in the hope of motivating those who are in a similar situation right now.
Advertisement
1. This young man has lost almost 35 kg over the course of 9 months: the first photo dates back to May 2019, while the second one is from January 2020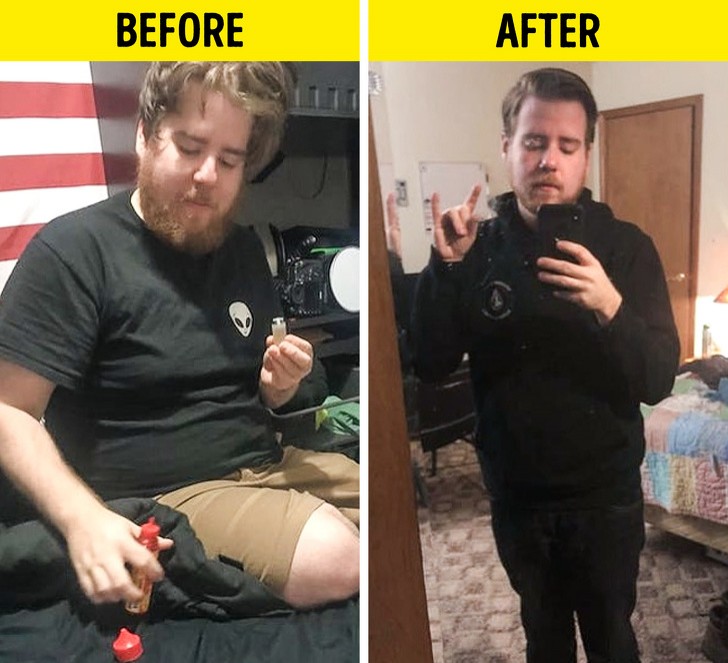 Advertisement
2. She has lost more than 50 kg thanks to intermittent fasting and a diet low in carbohydrates and gluten (due to an allergy)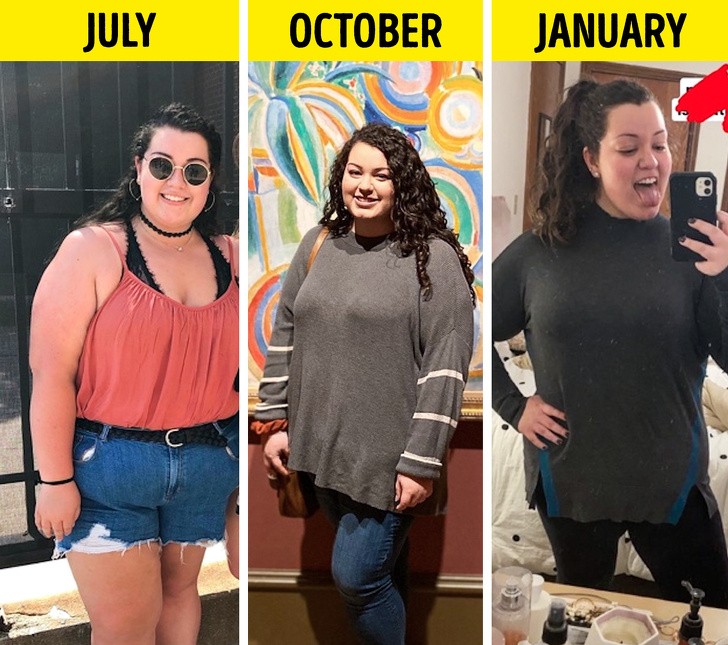 3. "I lost 27 kg in 10 months, going from a grade 1 obesity level to a healthy body mass index!"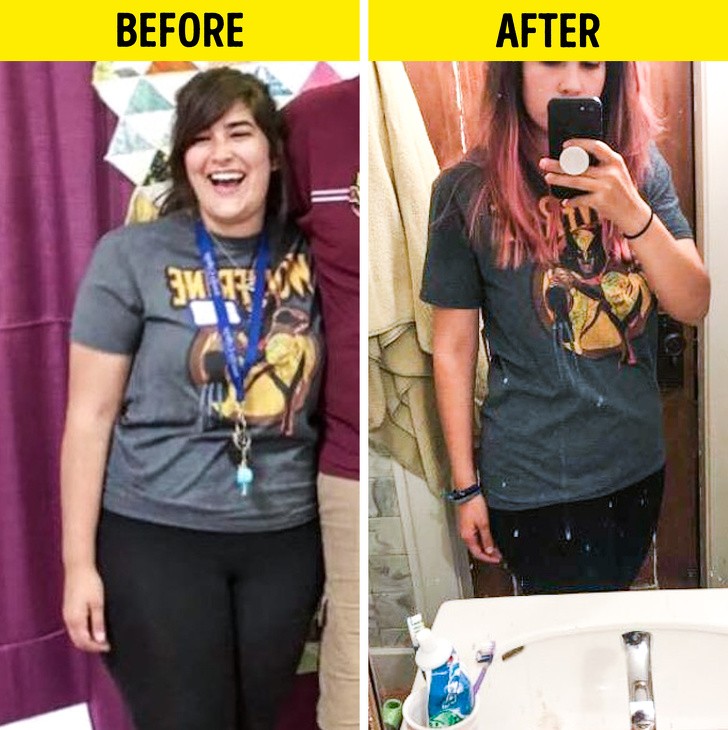 4. Constant physical exercise, healthy eating habits and controlled intermittent fasting have allowed this young man to lose more than 20 kg in 2 years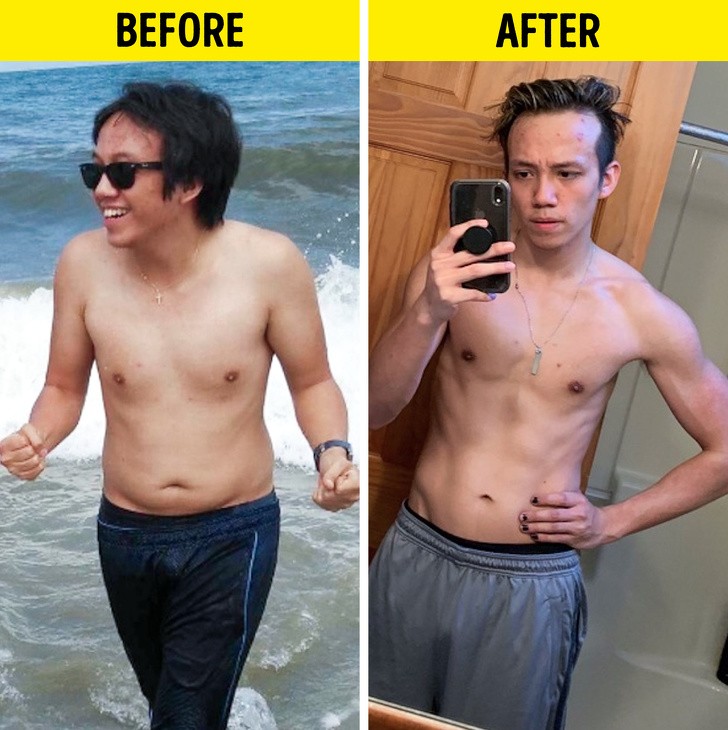 5. "I lost 21 kg ... now I only have 7 kg left to lose!"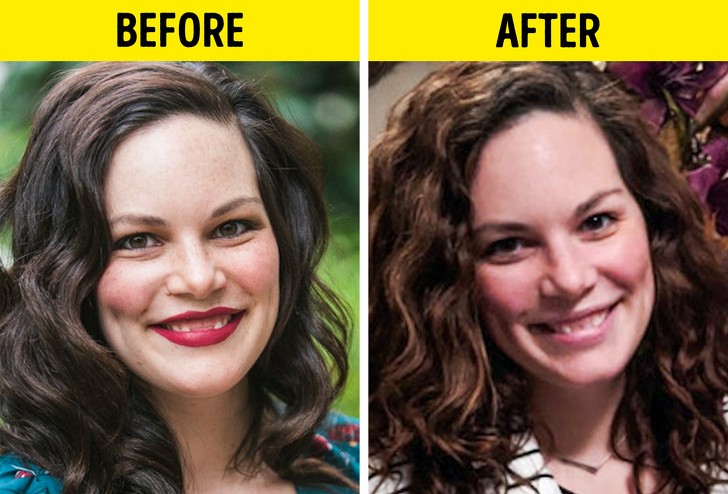 Advertisement
6. "In the photo on the left I weighed 93 kg. In the one on the right 71 kg. It took me 5 months"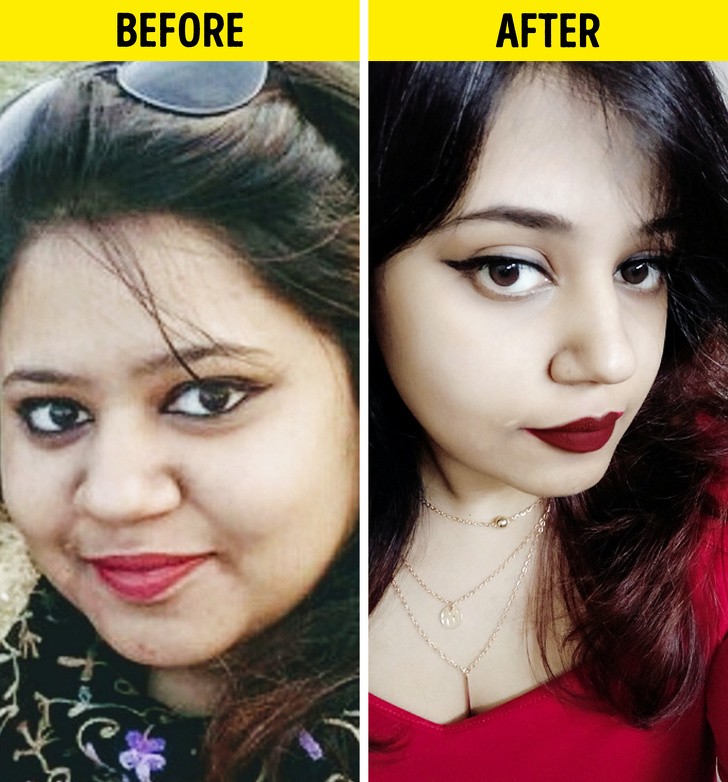 7. "I weighed 134 kg ... this is me after 7 months of diet and exercise: now I weigh 86 kg!"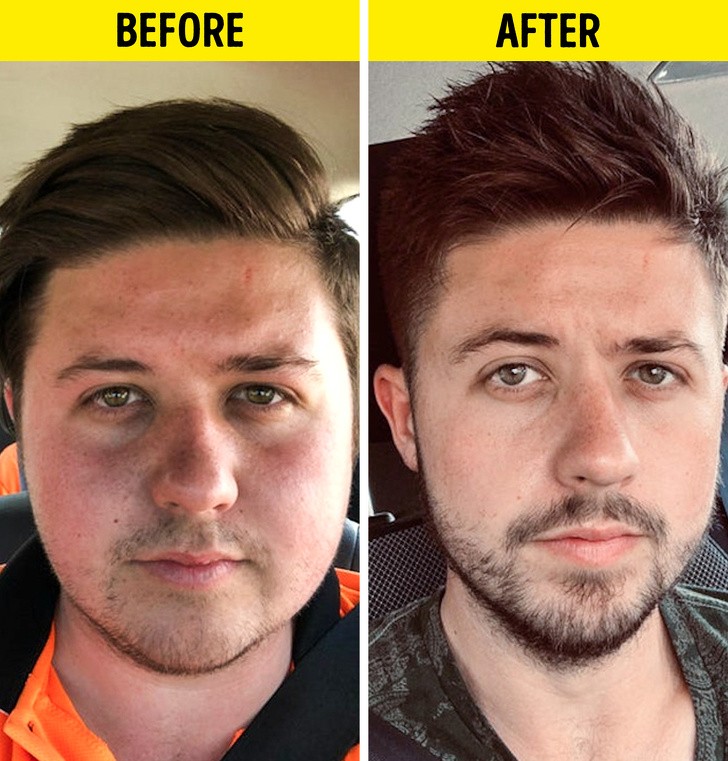 Advertisement
8. "My hat didn't fit, so I went on a diet. Now I can put it on again, I like it a lot"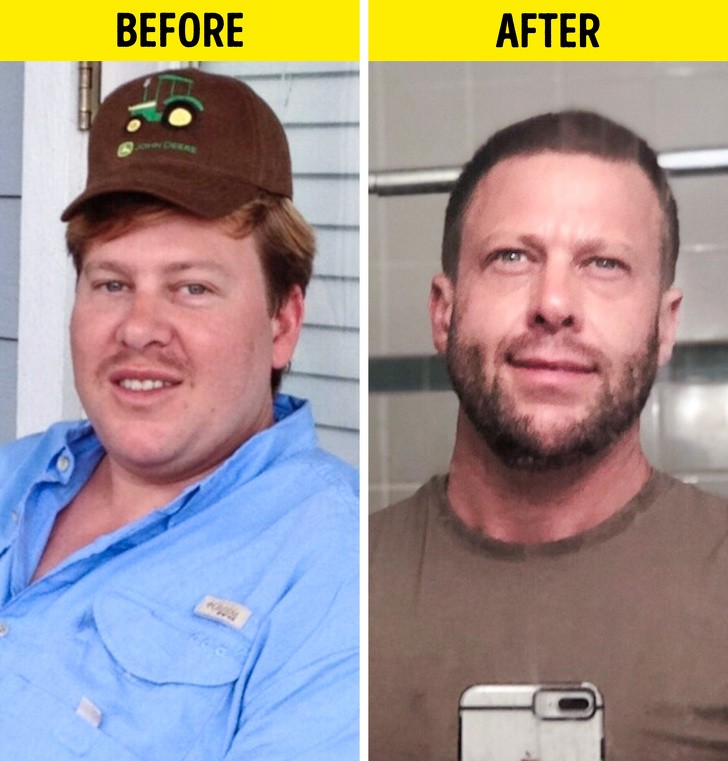 9. This guy made a bet with himself 10 years ago, a new purpose for the new year: to lose weight. He followed a long and tiring path that led him to find himself.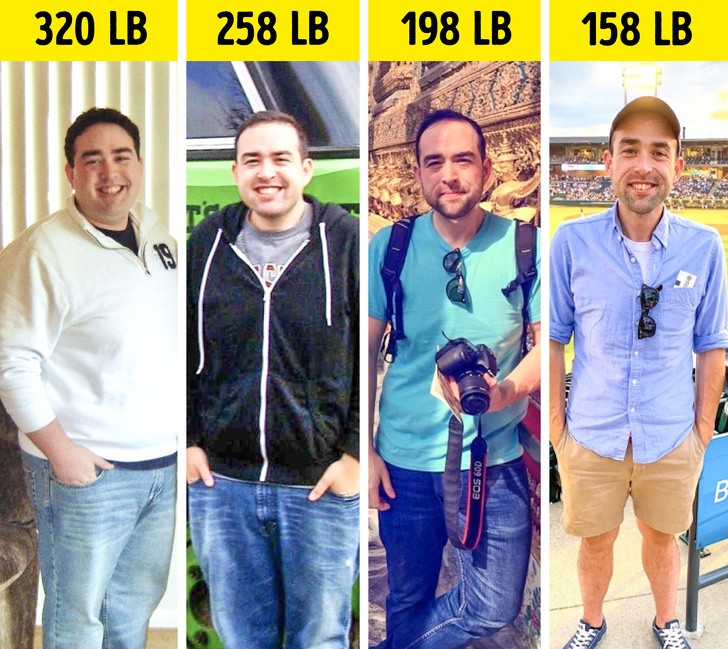 Advertisement
10. After 2 years of commitment, perseverance and hard work, this girl has reached her ideal weight! "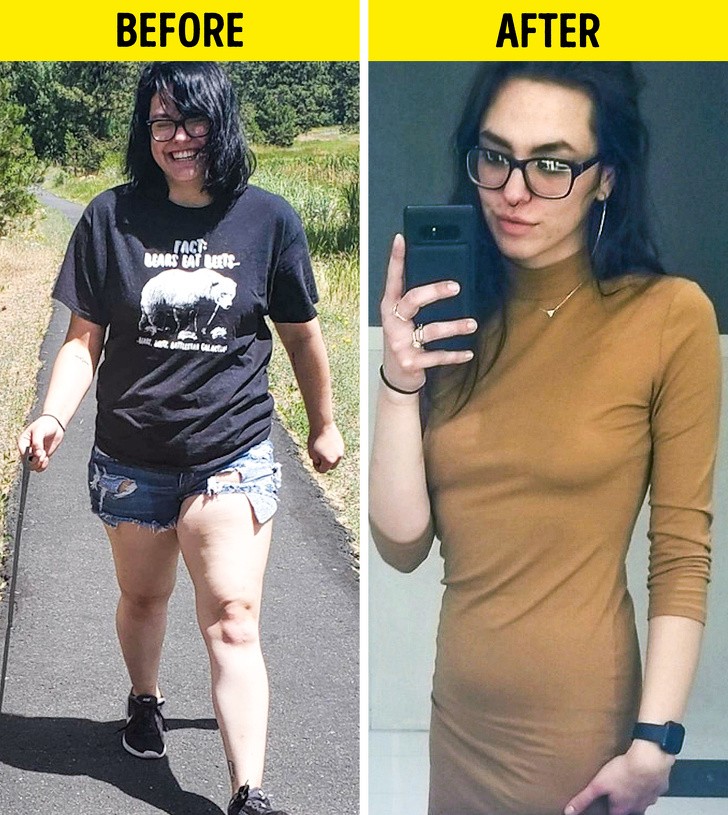 11. Going from 103 kg to 84 kg is not a walk in the park ... congratulations!
Advertisement
12. "I went from 174 kg to 124 kg in 3 years. I have always fought with obesity and depression all my life, I have never given up and now I'm starting to enjoy this journey towards a better ME a little"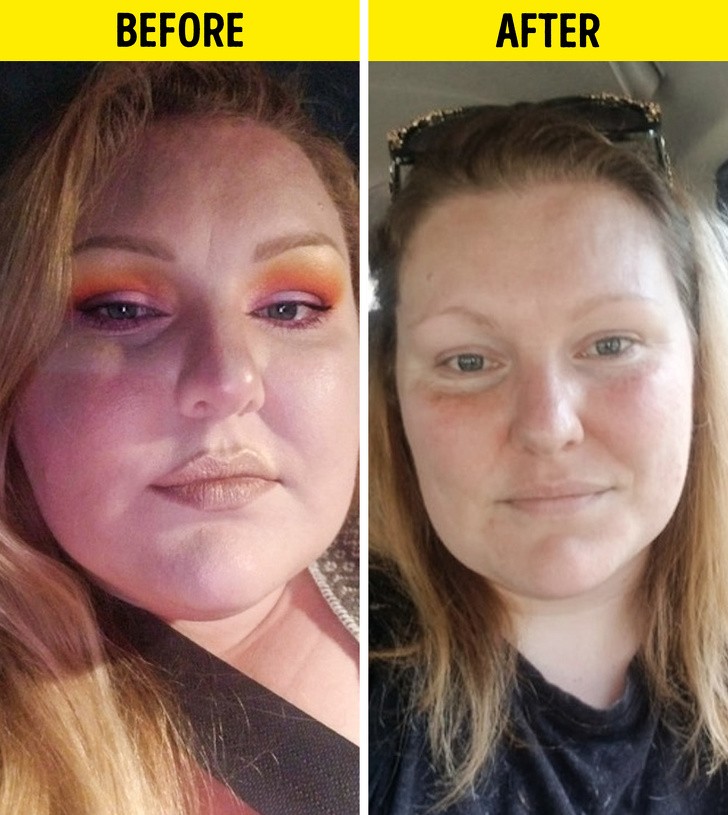 13. She weighed over 70 kg, and has now reached 57 kg. An incredible transformation!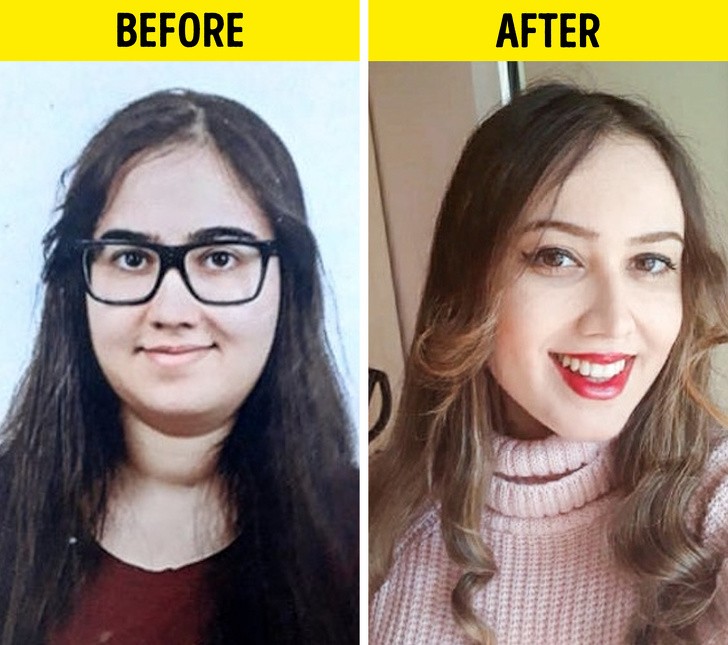 Advertisement
14. This girl weighed 192 kg, but thanks to a healthy diet and exercise she managed to lose 100 kg in 17 months!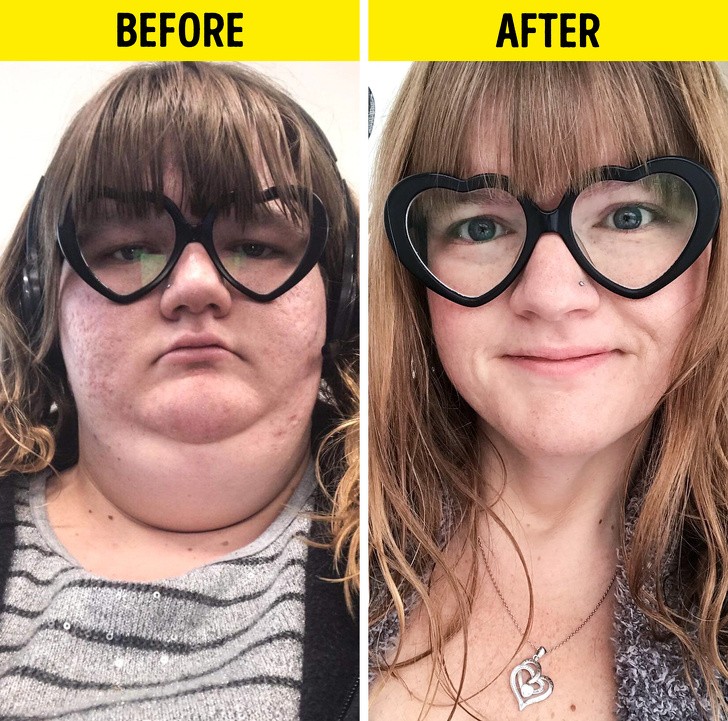 15. "Same shirt, but with a year of difference!" - he lost 28 kg and now weighs 83 kg!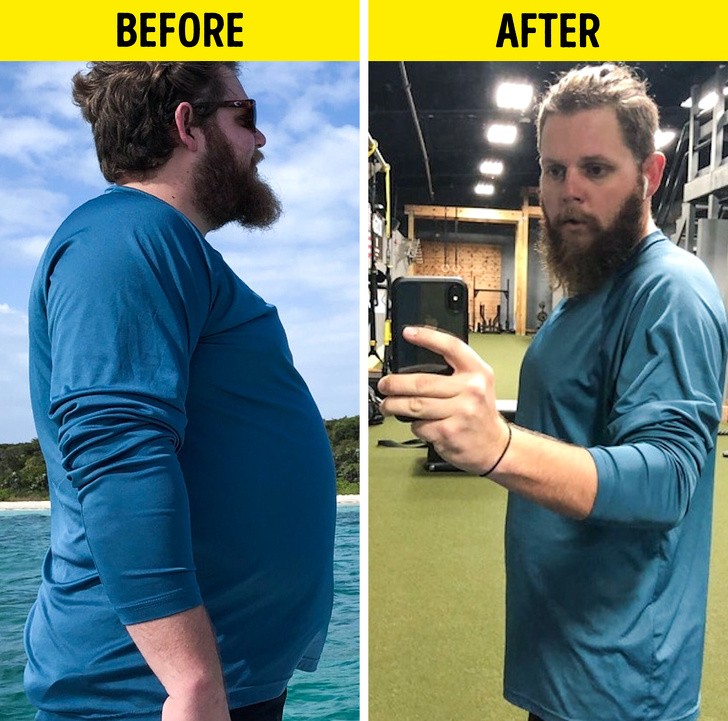 Advertisement