She loses her memory after an accident and marries the same man who was her husband three years earlier
Love always conquers all.
Even when we think we want to start our life over again and swear that we no longer want to become involved in another love story.
However, there are some people who have found the love of their life twice. With the same person. And after losing their memory!
This is what happened to Laura Hart Faganello, who after an unfortunate accident that had "erased" part of her memory, married the same man that she had married three years earlier.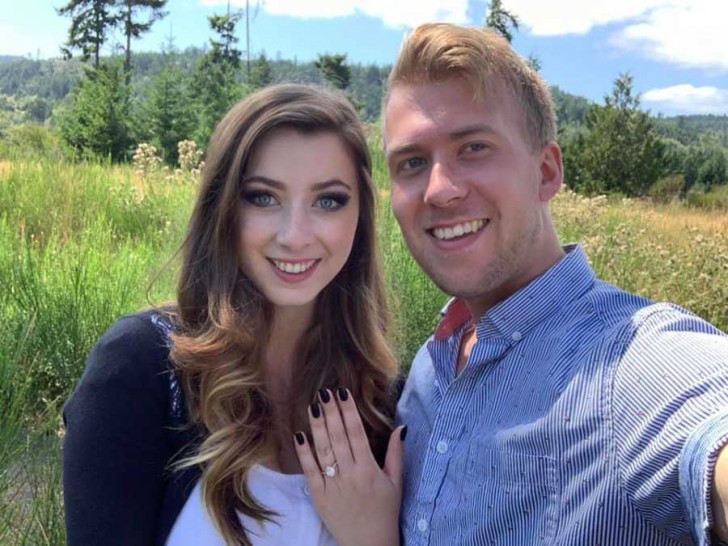 The love story between Laura Hart and Brayden Faganello seems to be a fairy tale!
Although they lived far away from each other, they had exchanged love letters and messages, until they decided to meet in Victoria, Canada, where they definitely discovered that they were truly in love with each other.
But in 2016, just nine months after their happy marriage, a tent pole fell and hit Laura on the head, causing her brain trauma that literally erased a significant part of her long-term memory of her past life.
On waking, she no longer remembered her married life with Brayden and thought she was still 17 years old.
But, her husband Brayden's gentle ways had affected her so much that Laura finally decided to trust this man who was now a "stranger" and allow herself to be courted all over again ...
Consequently, finally, in August 2019, Laura Hart on her Facebook profile announced that she had decided to become officially engaged to Brayden!
This was for the second time in her life despite the fact that she no longer remembers it after the terrible accident that caused her to lose her long-term memory.

And as we said, previously, despite everything and everyone, love can truly conquer all!