These rescued baby wallabies are now safe in their warm blankets
While the Australia fires continue to devastate the population, hundreds of volunteer organizations are working day and night to protect and save some of the most at-risk species: Koalas, Kangaroos and Wallabies. A small group of the latter was saved by the relentless flames by an association called The Agile Project: 7 motherless baby wallabies have found shelter and some warm blankets in which they could rest all together.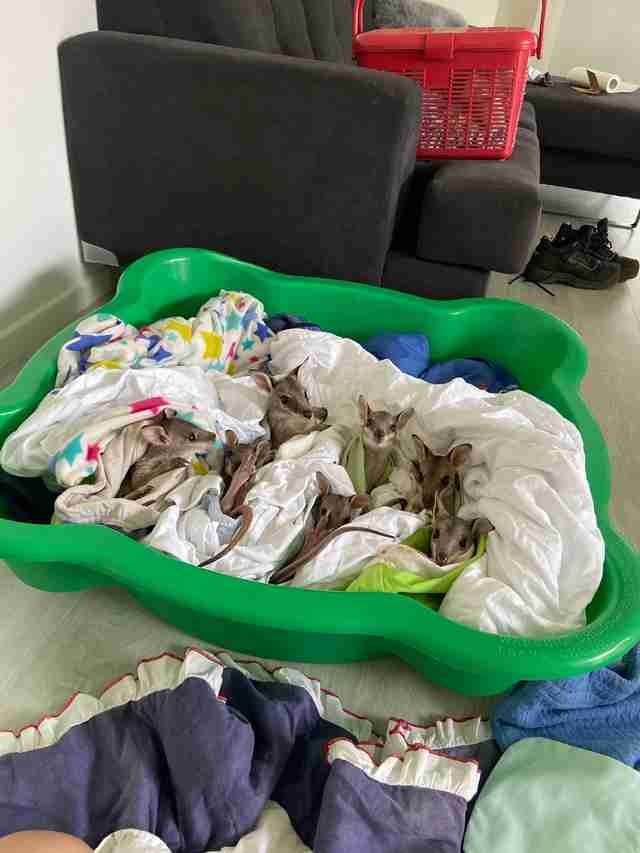 From the moment these 7 joeys set foot into the Agile project shelter, all the volunteers fell in love at first sight with this super sweet and vulnerable litter, so much so as to give them their own bed, and countless blankets in which to keep them safe and warm.
While at first they were a little hesitant towards the volunteers, as if they'd been hit with a traumatic event (all seven of them had lost their mother in the fires), after all the time and resources provided by The Agile Project, these delicate animals soon found the necessary cure and confidence they needed in order to get better and move on with their lives, even though the situation in the country is still detrimental.
Once the 7 baby wallabies will turn 14 months, they'll be released back into their natural wild habitat, far from fires and environmental crisis. A huge thanks goes out to The Agile Project and all the volunteers that are battling daily against this ecological emergency in Australia and who are trying to save the animal species which, if it wasn't for them, would be at risk of extinction.
We are certain that the 7 orphaned joeys are deeply grateful, from the bottom of their tiny hearts!