This woman cries from desperation when she sees the devastation caused by a bushfire that destroyed her refuge for kangaroos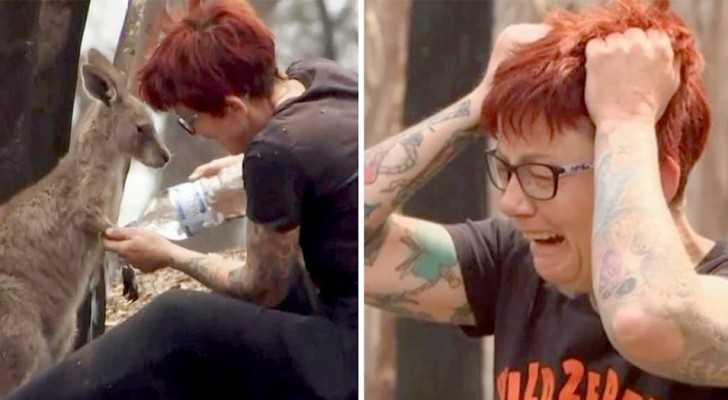 Advertisement
The situation in Australia is still far from being under control.
The flames have devastated the "island" continent and it seems that we are just starting to get more information about what really sparked the flames and bushfires that plagued the territory starting in September 2019.
Unfortunately, it is estimated that over a billion animals lost their lives, at least twice as much as initially expected by the experts.
An example is the story of Rae Harvey and her kangaroo refuge facility, which is at the same time both inspiring and heartbreaking...
via ABC News
Advertisement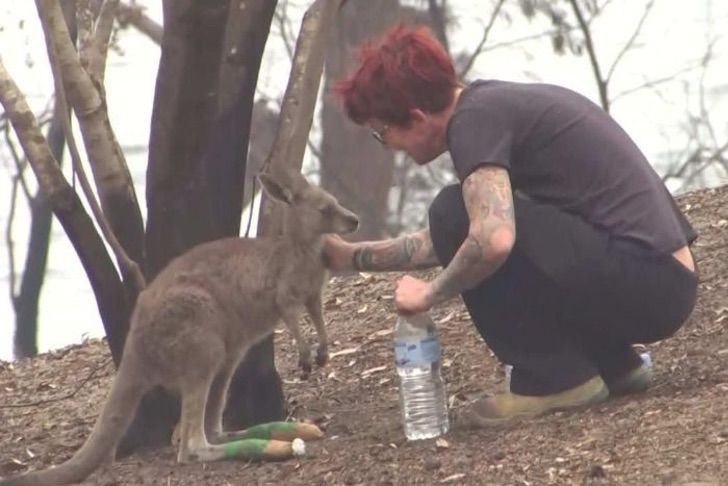 Founded in 2003, the Wild 2 Free kangaroo sanctuary was dedicated to rescuing kangaroos from the Kangaroo Island area and rehabilitating them when needed. Unfortunately, a terrifying bushfire completely destroyed it.
Rae Harvey had dedicated 16 years of her life to creating and maintaining the 1,000-acre sanctuary for kangaroos, but when the raging flames arrived, the bushfire put an end to everything it encountered on its path.
In fact, Rae had found herself trapped on the wooden pier where her property is located, near the River Clyde and in the end, it was her neighbor with his boat who had saved her and a volunteer.
Advertisement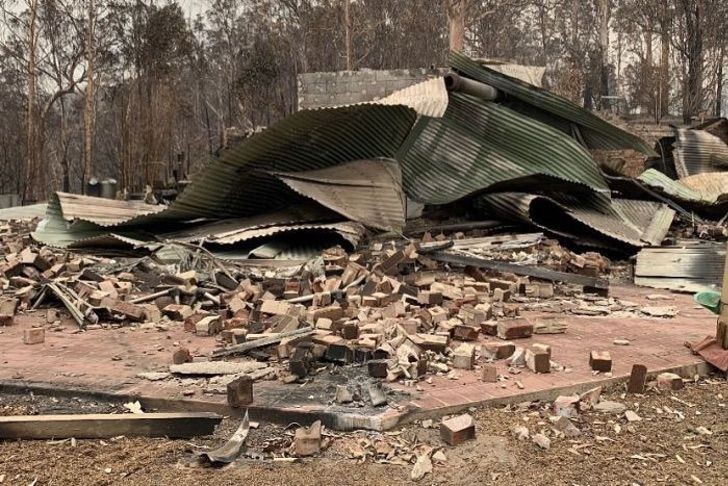 The most heartbreaking moment was after the fire front had moved on and Rae could return to see the status of her precious kangaroo sanctuary facility.
What she found when she returned was that everything had been either completely burned or heavily damaged.
Moreover, of the 100 kangaroos that she had cared for, there were only 22 still alive. And most of them were suffering from life-threatening dehydration and severe burns.
This was a project that she had created with passion and dedication for this extraordinary animal species and that had taken years to build and maintain.
And then suddenly—everything was gone—destroyed in the infernally hot air and the devastating flames.
The situation that Australia is experiencing is truly tragic, and the sad story of Rae Harvey's kangaroo sanctuary facility has touched many hearts around the world!
Advertisement