Young teacher is forced to live in a tent because of her meager salary: "I don't want my students to know"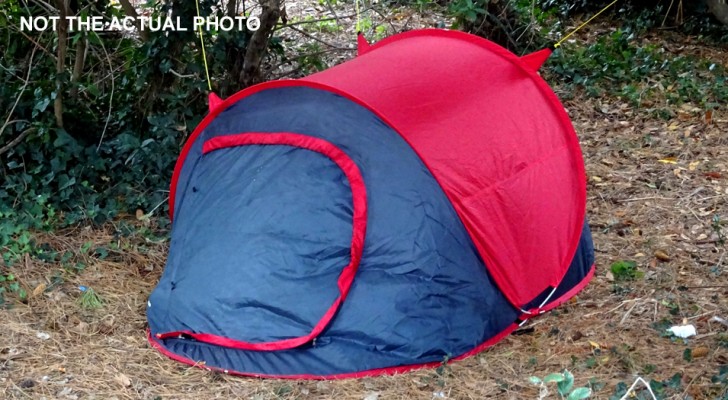 Advertisement
Is it right to give up on your dreams just because the social system is corrupt and no longer working? Of course not, it is not fair at all, but in the face of the extreme difficulties that face all of us, it seems inevitable to have to put aside your dreams and be forced to fall back on doing something else. The experience of Aimée Lê, a young resident in the United Kingdom, should make us all reflect on the poor working conditions of those who try to pursue the noble profession of teaching. The young doctoral student, although she has won a scholarship, was not getting an adequate salary for her services and, in the end, she was forced to live in a tent in order to save money instead of paying for decent accommodation.
Advertisement
Aimée Lê has made many sacrifices to be able to pursue her goal of becoming a teacher, a profession for which she feels she is very talented, and which she feels is her vocation in life. Unfortunately, the system did not allow her to succeed, despite her skills, in such a noble task. While she was in her second year of PhD - for which she had managed to secure an annual scholarship of £ 16,000 pounds - Aimée still had to come up with money to provide for her living expenses. Of her initial $16,000, £ 8,000 went into college tuition, while with the rest (along with a meager teaching salary), she needed to pay for housing and basics in the UK. In the end, she had around £ 12,000 a year left to live on. As long as she was able to sleep in a cheap hostel, the young teacher didn't have any major problems, but when the hostel had to close for renovations, Aimée didn't have many choices left to her.
The woman did not want to give up her studies or even give up her dream of becoming a teacher, so she decided to borrow a tent and live in it. Fortunately, she found a camping site near the university campus (the camping site was originally set up to protest against the poor conditions of the school employees). Of course, Aimée was afraid and scared living in this environment - especially in the early days - and there were moments of great despair that she went through - but she never gave up on her life goals.
She described her horrible experience: "It was cold. It was a small tent for one person only, which meant it warmed up pretty quickly. But there were days when I remember waking up with the tent covered in snow. When not in the tent, I was busy with my doctorate or with other jobs. I also had to learn how to cut wood and light a fire".
In any case, she Aimée never revealed to her students the conditions in which she lived, because she feared it could have negative repercussions on them. The young woman did not even tell her parents about her situation, so they would not worry about here. But in the end, after 2 years spent in these conditions, she had to return to live at home with them. She thought she could find a decently paid job, but this didn't work out; now her outlook on life has changed a lot and Aimée doesn't know exactly what her future will be, even though she is sure of her abilities: "Will I still be a teacher? To be honest I struggle to answer this question. The ironic thing is that I think I am very suitable for this type of work. I know I am a really good teacher because I have received a lot of positive feedback from my students, I have organized an international conference and I have always worked to a very high standard. It is like a vocation for me. "
If the system does not change, however, Aimée will have no choice but to fall back on taking a random job in order to survive economically. Does it seem fair to you?