6-month-old Erin fought the Coronavirus and won, despite having pre-existing conditions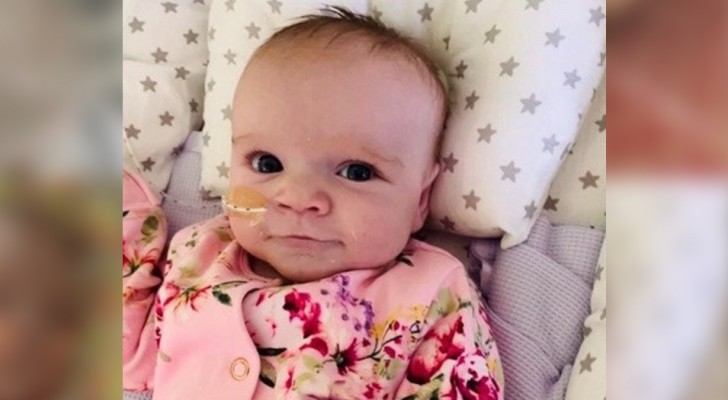 Emma and Wayne Nates waited a long time before finally getting pregnant. It wasn't until October 8, 2019 that Emma and Wayne's miracle baby came into the world. For the first month of Erin's life, Emma and Wayne lived on cloud nine; they couldn't believe that, after years of trying, Erin was finally here. Their joy, however, quickly turned into worry when Erin was diagnosed with a serious heart condition called Tetralogy of Fallot (TOF). To make matters worse, Erin also ended up contracting Covid-19. As we already know, the Coronavirus is almost lethal to those who already suffer from pre-existing conditions. To say the least, Erin's parents were scared to death and there wasn't much they could do to save their daughter's life. 
via GoFund Me
Advertisement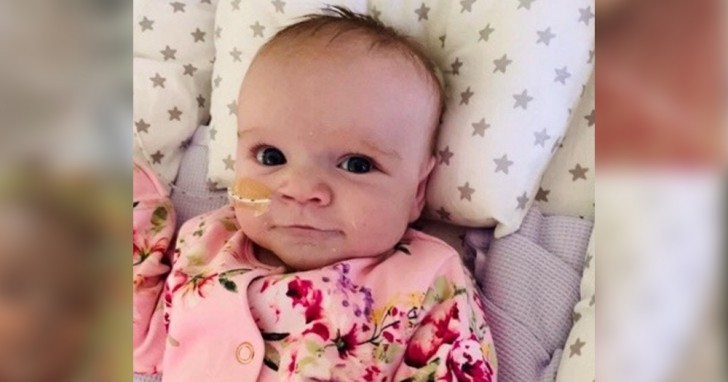 Erin wasn't about to let the virus defeat her, though. She had already survived an open heart surgery and, if the only thing that was keeping her from getting healthy was the Coronavirus, she was going to beat that too.
While Erin was doing her best to fight the virus, her parents fought it in their own way as well. They posted pictures of little Erin in her hospital bed, with her face covered by an oxygen mask, imploring people to "stay at home". "Stay at home because this is what can happen if you don't," Emma and Wayne had said.
Erin's applause/standing ovation when she finally beat Covid:
Erin was hospitalized for 14 days. Thankfully, Emma was able to stay by Erin's side while she continued fighting the virus. Wayned had to stay at home and quarantine himself, given he had come in close contact with Erin. Neither one of them were able to work while Erin was in the hospital, which has caused a dent in their financial situation. A friend decided to create a GoFund Me, where anyone can donate money and help Emma and Wayne get through this difficult time.
Way to go, Erin! You beat Covid!