The first Christmas without my mother will be different from all the others
They say that when someone dies, the first year is the most difficult because every situation and special date is still experienced as a memory full of life.
Especially when Christmas comes, their absence is felt deeply and so it will be for many families this December, and also for the following ones.
The loss of one's mother seems particularly devastating during the holiday season. Her Christmas tree was always huge, golden, and decorated with glass Christmas ball ornaments.
And traditionally every year, the space under the tree, gradually, began to fill up with gifts to be opened on the 24th, Christmas Eve, at midnight, as she always liked to do.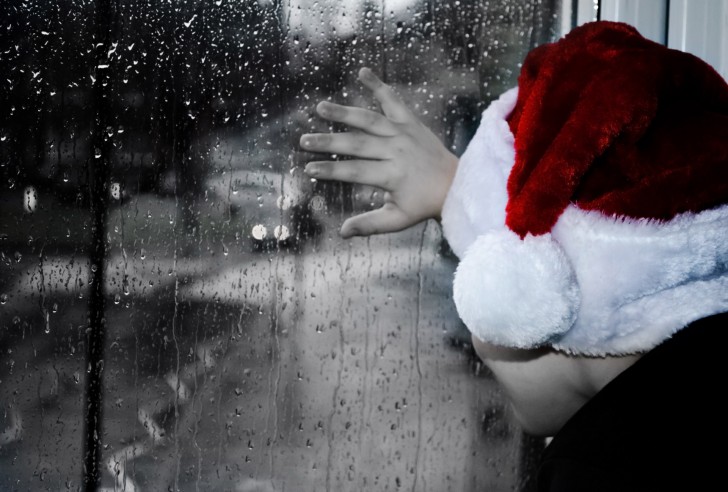 She always put a beautiful centerpiece on the dining room table and hung a wreath with red cinnamon candles that smelled delicious, and she never missed pulling out a giant Santa Claus figurine that none of us let my cousins touch!
And we admired that huge Santa as the most precious object in the house, even if in reality, my mother was the real treasure because she was the magic of Christmas and we just did not know it.
The first Christmas without your mother will not be easy: You will miss everything, even the familiar and traditional decorations of a lifetime will appear different and you will miss seeing your mother in the kitchen with all her tribe of "helpers" around her.
You will miss cleaning and cutting vegetables all morning while trying to learn every step of a special recipe, in case, you have to do it all by yourself one day.
You will miss seeing her excited while serving Christmas dinner to everyone with a face of immense joy at having gathered all her family together for the special occasion. You will miss seeing the joy on her face, the hugs, and the midnight holiday greetings.
This Christmas, if you still have your whole family together, say thank you for another year of laughter, delicious food, and lots of magic.
Do not let yourself be carried away by superficial things, like the gifts or clothes you will wear that day simply to upload a photo to your social network accounts.
Christmas is much more than this, it is the feeling of having your whole family together, knowing that you have them there close to you and that you can feel safe and enjoy being with the people you love most.
Honor the memory of your mother during the holidays by doing the things she liked best, teach your children her traditions and even if your heart hurts a little during this time of year, dedicate a smile to her for all the beautiful memories and happiness she has left in you.