This couple and their adopted baby son show that love and faith can help create a win-win situation
There is a difference between being a mother and a mom, as well as being a father and a dad.
The former is able to generate children biologically, but it is the latter who really has the ability, patience, strength, and love necessary to raise them.
This happens, for example, when a couple decides to adopt a child, choosing to raise the child with love and affection, sacrifice, and every single day.
Any other detail or aspect does not really matter.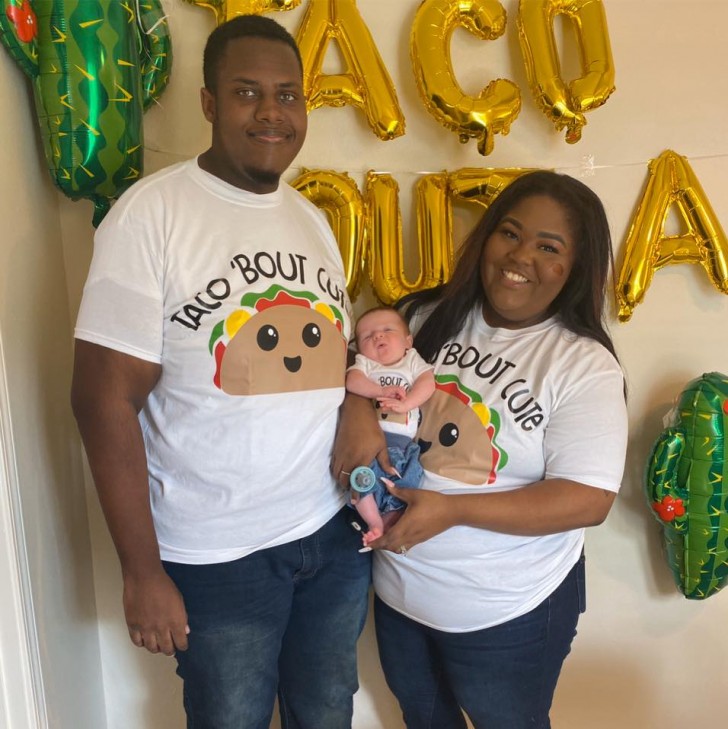 Sadie and Jarvis Sampson are a black American couple who for a long time had tried to have children, doing everything that they possibly could and making every possible attempt.
For years, they had relied on doctors from various medical branches, from fertility specialists to dieticians, and all without, unfortunately, obtaining any results.
Then one day, when they seemed to have lost hope and given up on the idea, a friend's phone call changed everything.
Two young friends were about to have a baby boy and had considered giving him up for adoption.
This wonderful and totally unexpected news put everything in question. After so many vicissitudes and disappointments, there was finally a concrete possibility of having a child.
That call consequently, triggered a succession of frenetic events, communications to all the other family members, bureaucratic and administrative responsibilities, purchases, and making all the preparations for the new arrival in their home.
Finally, the day came to go to the hospital to bring home their baby boy who was only two weeks old, a little bundle that weighed only a little over 4 lb (2 kg) and could almost completely fit into his new dad's big hands.
The child, whose biological parents are white Americans, obviously had fair skin, but this is a really negligible detail because from that moment on he was Jarvis and Sadie's child. In fact, Sadie posted her story on social media, sharing all her immense happiness due to finally becoming a mother.
Everything that she and her husband had had to face, the expectations and failures, now made sense. It was clear that everything was part of a plan because it was already their destiny to become parents.
Perhaps, it did not happen as they had planned, but they are now very thankful and proud to be the mother and father of a wonderful baby boy.