This child suffering from cancer makes colored keyrings to help pay for his medical treatment
Cancer is a terrible disease that makes those affected suffer greatly, but it also influences their loved ones who try to support the patient to the best of their ability.
Seeing a loved one suffer, breaks everyone's heart. Furthermore, in many countries, treatment is very expensive and many people cannot afford it.
Unfortunately, little Gian Carlos Gomez has been diagnosed with this terrible disease and the entire cost of his treatment must be borne by his family.
In order to help his parents, Gian has decided to take advantage of all his creativity and manual skills, to make beautiful key rings to sell both on and offline.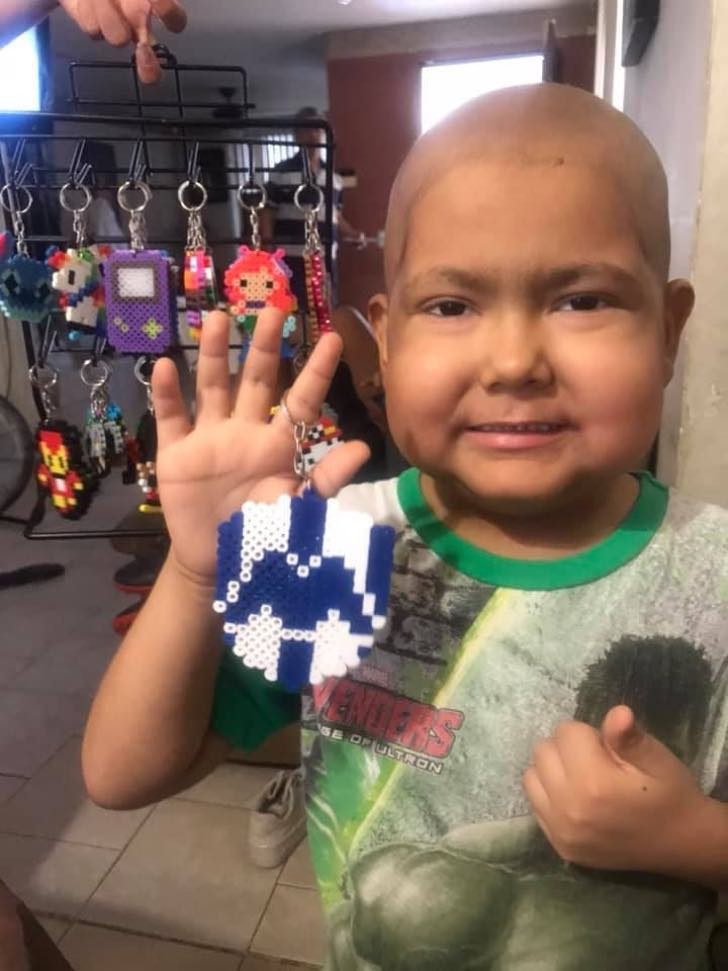 As we all know, creativity often produces tangible dividends, and little Gian is using all his skills to raise the amount of money necessary to pay for proper medical care.
This little Mexican boy has, therefore, decided to turn his beautiful drawings and designs into colorful keyrings to sell to help pay for his medical bills. Of course, his family supports this activity and also shares his medical progress by posting photos and information on the Facebook page dedicated to Gian.
In addition, it is through his Facebook page that Gian sells his keyrings and where it is also possible to make a donation to help him pay for his medical care.
Having gained some popularity, Gian has also received a lot of kindness and solidarity from several people, including VIPs, who have allowed him, through their reputation, to receive more money through donations.
The Donartex page on Facebook has also given him the opportunity to sell his keychains to famous people and to organize a workshop to develop his creative abilities and ideas in regards to keyrings.
Despite this complicated and terrible disease, his family is not discouraged and is full of hope for the future.
We also send our sincerest best wishes to little Gian in hopes that he wins this battle and continues to create art with his own talented hands!