This zoo park puts the tourists in a cage instead of the animals - for an even more thrilling visit!
The "up close and personal" encounters with felines that the tourists can have in this New Zealand zoo park are truly unforgettable!
We are talking about the Oran Wildlife Park, a Christchurch "open range zoo" park facility that allows its visitors to closely observe dozens of splendid lions.
So far there seems to be nothing strange about this, except that here being in a cage, as it usually happens in zoos, are not the lions ... but the tourists, instead!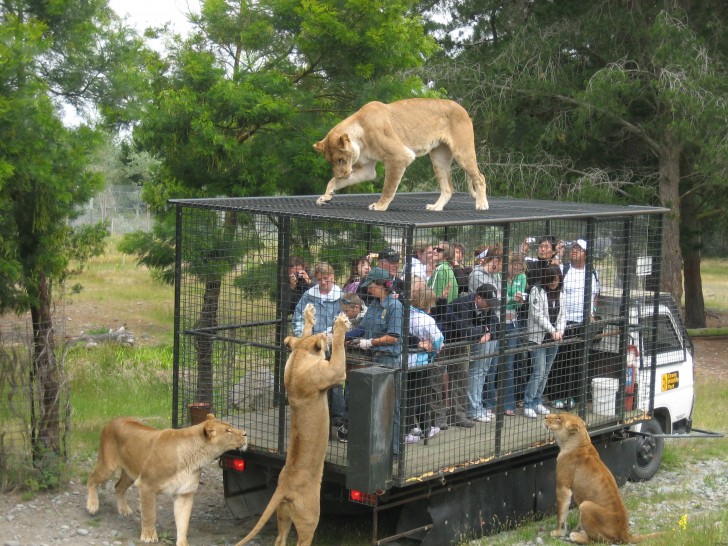 That's right! The administrators of the Oran Wildlife Park have decided to leave the wild animals in their natural zoo park habitat and instead transform the tourists into creatures to be observed in a small space!
In doing so, the visitors' curiosity can be satisfied, with the addition of the "thrill" of being literally face-to-face with the big cats in the park.

As the photos show, during the Lion Encounter excursion, the lions literally climb on top of the special vehicle specifically modified for this purpose.
The lions interact with the humans who are inside the cage together with the park guardians who always guarantee their safety.
This is a very special zoo visit, which combines the possibility of observing the big lions close up and much better without limiting their freedom in pens or cages, which unfortunately is what happens in most zoos.
Here we see a clever idea that is great for reminding humans of the need to respect these fabulous animals and their wild nature while at the same time living an unforgettable experience.