A man gets rid of a refrigerator by throwing it over a cliff! The police track him down and make him recover it!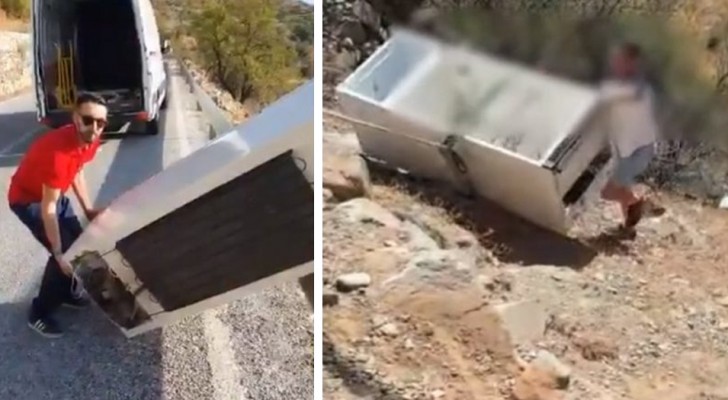 Advertisement
Crimes against the environment have for years been considered a lesser evil than all the others, but fortunately this preconception today is slowly changing.
Damaging flora or fauna, spoiling an uncontaminated place or taking home material or elements found in nature in protected places are no longer considered simple misdemeanors.
This is something that the protagonist of this story learned at his own expense! In fact, in the story that we are about to tell you, this individual, one day had the clever idea of getting rid of a huge refrigerator by pushing it over a cliff in the southern province of Almeria in Spain.
Advertisement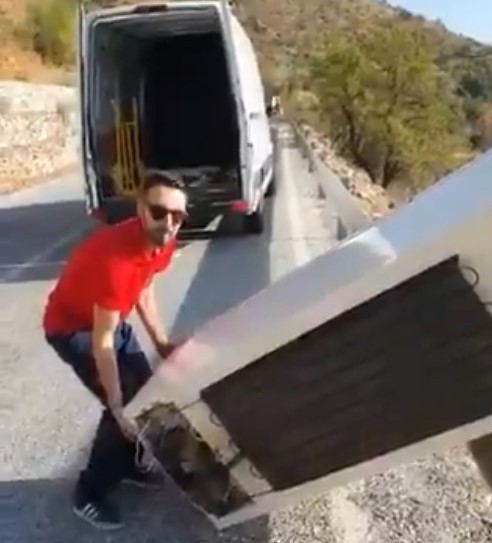 As it so often happens in these cases, adding even more stupidity to the gesture, is the fact that the protagonist used his smartphone video camera to make a video to send to his friends, probably to boast about what he had done!
In the video, in fact, you can see two men laughing and shouting "Let's recycle it!" While throwing the huge refrigerator over a cliff into a ravine! Well, thanks to the video, and to the vehicle's license plate that was plainly visible, the police managed to track down the perpetrator of the crime.

First of all, the Guardia Civil wanted to send a strong message (also visually) to the entire population, by forcing the man to recover the huge refrigerator from the bottom of the ravine.
Then the rest was entrusted to the Spanish courts! In fact, the man risks an administrative fine from 1,000 - 51,000 USD (900 to 45,000 EUR), but he could also be accused of an environmental crime. Moreover, it seems that in the meantime his employer has fired him.
Advertisement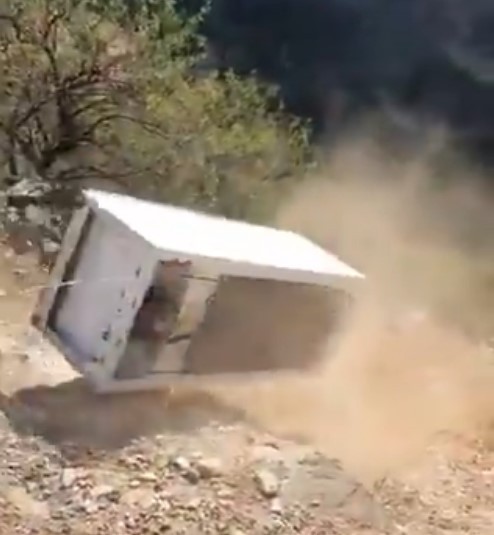 Reached by reporters, the man claimed that he bitterly regrets the senseless gesture that he made, and sincerely hopes to one day be able to show his repentance to the whole community, which now certainly does not regard him favorably, at all.

We hope that this unpleasant news serves as a lesson for everyone! Remember that household appliances must be taken to a landfill, and not left in parking lots or next to dumpsters in the city.
Here is the video of the "heroic feat" ... Don't you think humanity is regressing a little?
Advertisement