A designer has created the most expensive wedding cake in the world and it is a million-dollar masterpiece!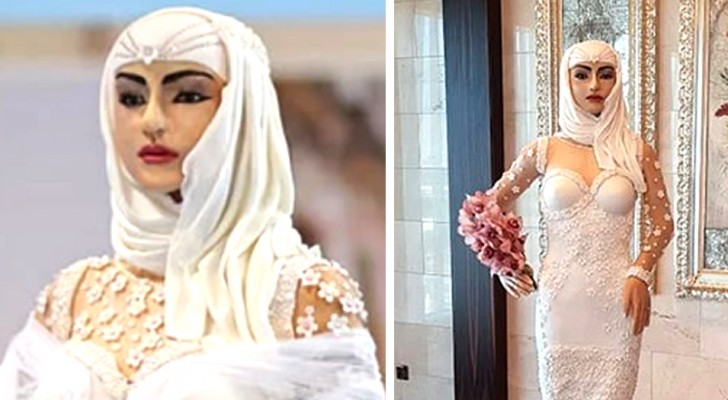 Advertisement
There are couples today who, when they arrive at the time to plan the details of their marriage, opt for solutions that are not too flashy or too expensive.
However, on the contrary, there are just as many who want extravagant and flashy marriages, in which every single detail is studied and crafted to amaze the wedding guests.
These are wedding ceremonies for which the organizers are willing to spend a lot of money, sometimes even excessive figures when compared to the sacrifices and fatigue they entail.
Among the most expensive things to prepare for that unforgettable day, there is certainly the wedding cake.
Be careful, though, because often we are not referring to just simple desserts but instead to real designer creations, with the most varied shapes and sizes, all united by the need to make a marvelous impact.
Among them all, the one that we are about to show you is certainly the most special and expensive wedding cake that has ever been created that is worth $1 million USD!

In fact, this wedding cake first appeared at the Raffles Hotel in Dubai, on the occasion of an exhibition of wedding creations and decorations. The person responsible for "creating and making" the wedding cake is Debbie Wingham known as the most expensive designer in the world.
The artist is specialized not only in "edible structures", but also in the creation of exclusive dresses. Some of Wingham's precious artistic designer clothes can cost up to $50 million USD!
So, now marvel together with us at this sweet (pun intended) precious "bride".
via Debbie Wingham
Advertisement
1. Here is the $1 million USD wedding cake! It is a real "bride'" that is almost 6 ft (1.82 m) tall and weighs 264 lb (120 kg)!
Advertisement
2. To make this wedding "cake" up to 1000 eggs and 44 lb (20 kg) of chocolate were used!
3. The "bride" is entirely edible and is also covered with 110 lb (50 kg) of lace pastry together with REAL pearls and diamonds!
What do you think? Would you like such a cake for your wedding, or does it seem a little too much?
Advertisement