A police officer donates his shoes to a homeless man after noticing his shoes were old and worn out!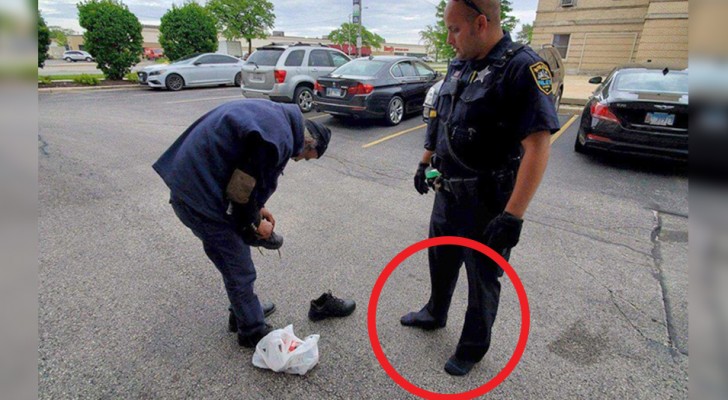 Advertisement
In every big city, there are people living on the street and they are dressed in whatever they can find, which is usually old and worn clothing.
In most cases, other people quickly walk pass them and move on trying to ignore them, or worse, after becoming accustomed to such scenes, many passers-by see them but have no emotional reaction.
Things, fortunately, do not always go that way and there are those who have the ability not only to notice but to see and also act.
Advertisement
The circumstance in question happened to Brian Zagorski, a police officer who has been patrolling the city of Niles in Illinois for 12 years.
During one normal day, while patrolling the streets in the downtown area, he came across a homeless man who was visibly walking with difficulty because his shoes were so old and worn out that they no longer had any soles!
Zagorski approached the man and offered him a "HOPE" package, an acronym for Helping Other People Everyday, that contains emergency items such as blankets and personal hygiene products.
The homeless man, however, was reluctant to accept this gift, so much so that he politely refused the HOPE package offered to him.
Advertisement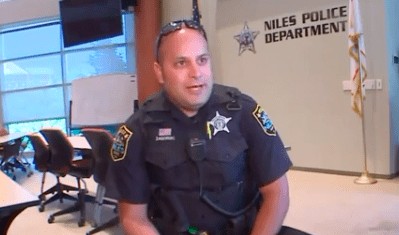 The diligent police officer, however, had decided not to give up so he asked the homeless man what his shoe size was, and after learning that they were wearing the same size shoes, he took off the ones he was wearing and gave to the homeless man.
At first, the man was incredulous, then he accepted the offer, and was so struck by that selfless gesture that he immediately changed his attitude.
Zagorski had understood what behavior to adopt with the man, to make him feel that they were two human beings, and to give him tangible proof of his desire to help him, by giving him something personal.
In fact, despite living in extremely precarious conditions, less fortunate people retain a deep sense of pride and are often ashamed to simply accept charity.
With this action, Police Officer Zagorski showed true empathy and there was no need to talk because what he said basically to the man was, "I am here to help you." by literally putting himself "in his shoes".
Advertisement