For her 60th birthday her family gives her a total makeover and she looks much younger
All birthdays are important, but some, in particular, function as milestones, and serve as good opportunities to celebrate in a significant way and to make a birthday unforgettable - but not only. 
In fact, some people truly want their birthdays to become watershed moments that represent a definitive "before and after".
This was the case with Kim, who managed to make a radical change in her life, thanks to the help of her family and the famous makeup artist Christopher Jon Hopkins, from "The Makeover Guy" YouTube video show.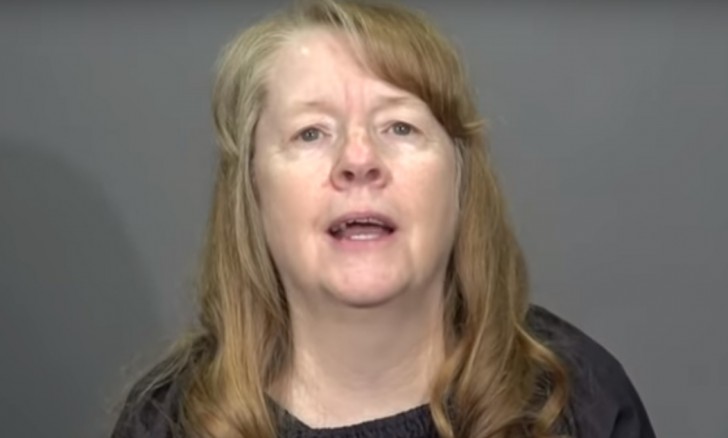 Kim had a personal wish: to get a complete makeover for her 60th birthday!
So, her daughter decided to please her mother by organizing a complete surprise makeover. So, she contacted the famous makeup artist Christopher of the MakeOverGuy video series, so that her mother could participate and fulfill her dream.
Consequently, on her 60th birthday, Kim's family came up with a fun-filled plan to gradually reveal their big surprise birthday present! It was a sort of treasure hunt, with clues that gradually led her to the MakeOverGuy video show.

Kim was completely surprised and very excited to discover that she was going to be in the skilled hands of Christopher Hopkins! First, he studied her appearance: Kim's hair, was very long and wavy, and even if it was in good condition, it did not enhance her face and personality.
Therefore, Christopher decided to give her a more fun look. So, he cut her hair shorter and curled it more, to make her face look fuller - which was a fantastic cut and look for her.
Next, Christopher dedicated himself to Kim's makeup. He added a touch of color on her eyelids, mascara on her eyelashes, and blush on her cheeks which made Kim look much younger than her 60 years - and certainly made her very happy when she saw the wonderful and stunning results.
Kim, however, was not the only one to be pleasantly surprised. In fact, her family could not believe her transformation, and everyone --- her husband, children, and in-laws --- were all literally speechless when they saw their new Kim.
Sometimes, the best gifts are not the most expensive ones, but the most brilliant, or those that manage to leave a mark in the depths of the heart! And for Kim, the transformation that she obtained, as well as the loving commitment of her family to make her wish come true, made her birthday unforgettable! Just watch the
video
because seeing is believing!